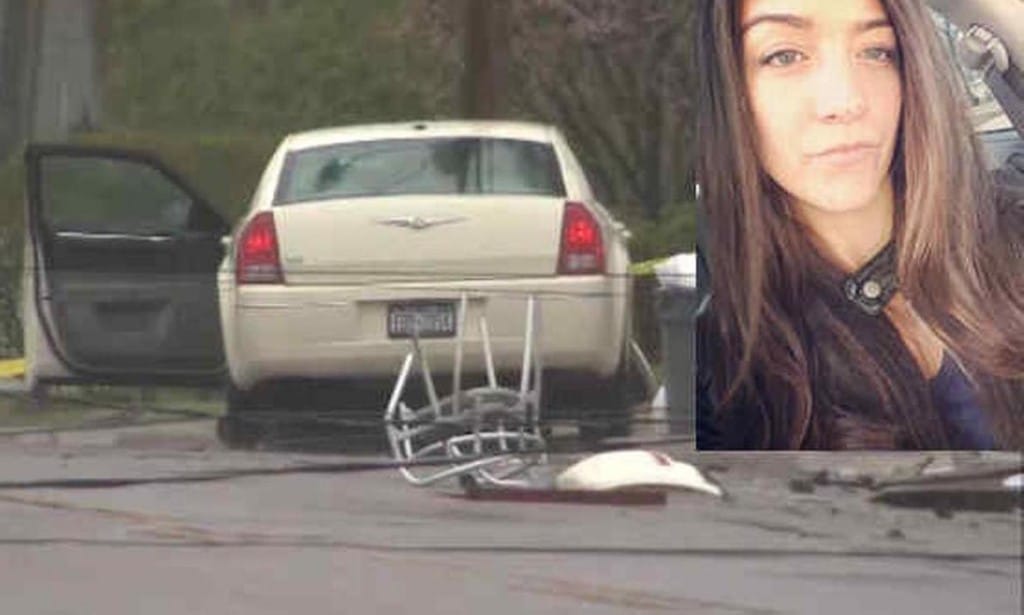 Skye Brunetti roadside death. How a devoted Long Island mother came to be killed when a car careened out of control. Does the driver now face any charges? 
Skye Brunetti an East Islip, NY mother has been killed whilst walking her dog after being struck by an out of control car Tuesday morning.
The 25 year old woman's death ironically came moments after the devoted mother had just put her son on his school bus. 
A report via ABC tells that Skye Brunetti was walking back to her East Islip home along the footpath with her pet dog when a vehicle jumped a curb on Union Boulevard and careened into her and a utility pole at around 9 a.m.
Fire officials said she was pronounced dead at the scene and that the driver, Barbara Cottone, 50, was rushed to Southside Hospital in serious condition.
Also killed was Skye Brunetti's dog. Whether the dog as a consequence of being hit by the car or the pole has yet to be ascertained.  
Friends said the young mom had just said goodbye to her son and placed him on his bus to school before the vehicle slammed into her.
Authorities were still at the scene investigating as of 12 p.m. and the road had been closed in both directions.
Offered friend, Angela Abbatiello of the killed mother: 'Wonderful mother, did everything for her son,'
'She was always there for her son. She stayed home. She did what she had to do as a parent. She was great.'
Offered another friend, 'She was a genuinely good person, goodhearted, extremely nice, always made you feel warm and welcome.'
To date the driver of the errant vehicle has not been charged. It is not necessarily understood if any charges are scheduled to be levied. Latest reports tell that the female driver's car has since been impounded where an inspection is to be made and a cause of the car going out of
control determined.
Finding this in target brought me back to my gun slingin days #99c pic.twitter.com/cGmsQU0jTU

— Skye Brunetti (@skye11210) March 24, 2016
When you're A and the only one who knows can't talk yet☺? pic.twitter.com/v6xryIIWXm

— Skye Brunetti (@skye11210) March 3, 2016
You know what really grinds my gears…when you wake up, get your kid ready for school and there's no school. ?

— Skye Brunetti (@skye11210) January 18, 2016
So like, can we just take a second to appreciate my #retro day at supervalue…. pic.twitter.com/QxwaQHcVyA

— Skye Brunetti (@skye11210) August 19, 2013