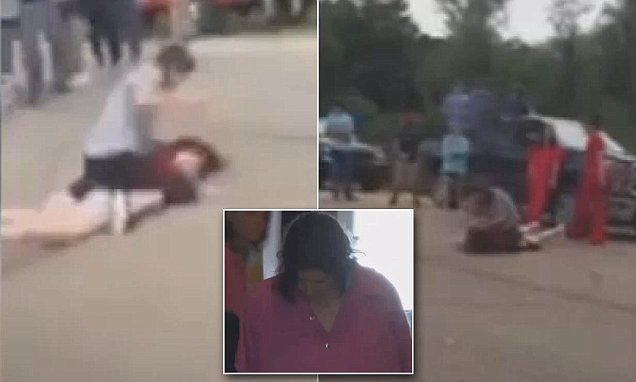 What led to Angela Welborn Mississippi mom orchestrating and participating in the rival beat up of her teen daughter's foes? Will charges be upgraded to felony?
Mississippi mother Angela Welborn has been charged with simple assault after orchestrating a fight which led to her two teen daughters exacting revenge on a rival.
Appearing in a Covington County courtroom Monday afternoon, the court heard how Angela Welborn orchestrated the attack with her teen daughters along with participating in the actual beating by the side of a road.
Video supplied (see below) showed the victim incurring a retinue of brutal punches and kicks from the sisters along with the girl's mother.
Disturbingly at several points the victim is observed lying flat out on the ground while the trio continue to attack the victim. Of note, bystanders continue to watch the unfolding action while doing nothing about it.
Of question is what sparked the ganging up, when exactly the incident took place and what injuries the victim suffered along with any medical treatment the victim may have been offered.
Authorities told that the beating took place in the middle of a Mississippi highway, near the Smith/Covington County line according to a report via WLBT.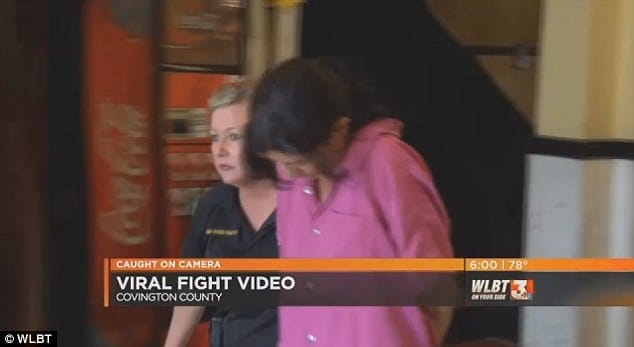 Upon her appearance, Angela Welborn was granted bond whilst being sternly warned by the judge not to contact the teen victim on Facebook or any other social media.
That said, Covington County Sheriff's Office told that they continue to investigate the matter and that more charges might be pending.
The brawl according to a report via msnewsnow.com didn't go down to well with the community, with one Covington County resident, Robert McGee, telling: 'I think the parent should have stopped the fight, shouldn't have boosted her up,'
'Kids get along together cause one of those could have got seriously hurt or injured, and she didn't have any business jumping on another child.'
Reacting to the fracas, the victim's father told he now hopes that felony charges against Angela Welborn will be filed along with others who planned the fight.
To date, authorities have declined to release the name of the Angela Wellborn's daughters, nor the name of their victim.