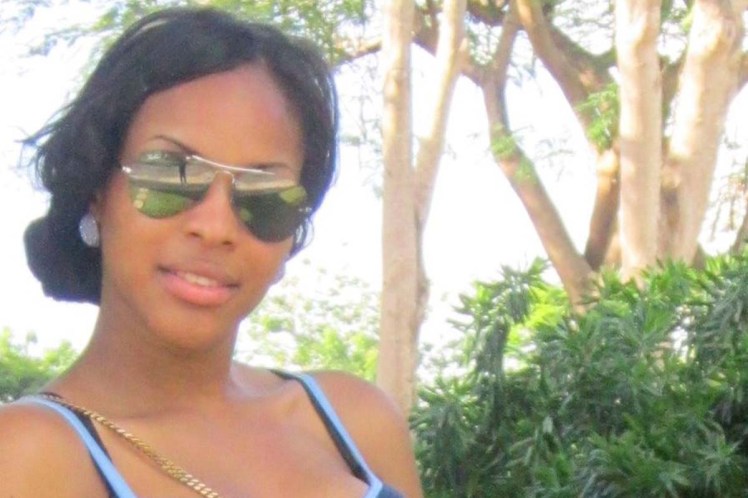 Marsha Gay Reynolds: My misadventures as a flight attendant drug mule unravelled. 
Making her foray into tabloid sweepstakes is JetBlue flight attendant Marsha Gay Reynolds a former 2005 Miss Jamaica runner up and drug mule du jour who has come to be arrested after being caught trying to smuggle up to 70 pounds of cocaine during a recent flight from Los Angeles to NYC's La Guardia airport.
Surrendering herself over to federal authorities Wednesday, the beauty pageant contestant's arrest comes nearly a week after Reynolds dropped her loot (along with her Gucci shoes) and bolted LAX airport bare foot after a TSA agent marked her for a random search as she attempted to pass through a check through line reserved for airport workers.
Mystery LAX to NYC drug mule flight attendant caught with 70 pounds of coke still at large
Realizing her jig was up, rather than being caught, Marsha Gay Reynolds decided to take her chances when the former NYU track star dropped her suitcases along with taking off her size 81/2 Gucci shoes when she bolted out of the airport barefoot.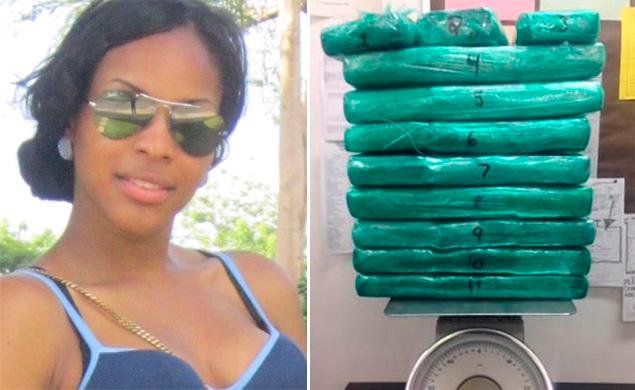 Offered Marshall McClain of the Los Angeles Airport Peace Officers Association: 'She kicked her high heels off and left her shoes and bag behind.'
Adding: 'She knew if she dropped both of them, she'd be able to run away more quickly,'
'She was then able to high-foot it out of the terminal, down an up escalator while barefoot, where we assume she got into a car and took off to parts unknown.'
A report via AP later told TSA agents having declined giving chase to Reynolds as she bolted for fear she was carrying explosives. A dog was later brought down to sniff out the discarded carry on suit cases.
At the time of the haul, discovered in the woman's left behind carry on suitcases, authorities told of recovering cocaine thought to have a street value worth $2 million.
It would take authorities almost a week to catch up with Reynolds after TSA agents failed to get the woman's name as they sought to pat her down, with authorities now believing the woman was able to return to the airport later that night and catch her red eye flight to La Guardia.
A report via heavy tells of our collective hero being listed as a member of NYU's 2004 women's track and field team, according to the school's website.
She was also a runner-up in the 2007 Miss Jamaica Universe pageant, according to the Jamaica Gleaner.
Of note, a regard of Marcia Gay Reynolds facebook page notes the beauty pageant contestant having studied English, American Literature and Creative Writing.
Since her arrest, some have questioned if this was Reynold's first drug mule run or one of many (likely), with union president, Marshall McClain of the Los Angeles Airport Police demanding that authorities make a point of including airport workers to be 100% checked through and not just part of the time.
Reynolds was awaiting arraignment at Brooklyn federal court on Wednesday night after being booked on charges of cocaine possession with intent to distribute. Indeed.