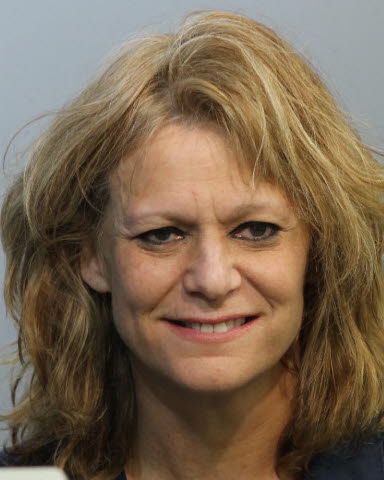 What led to Holly Joel, a Florida sub teacher drinking on the job?
Holly Joel a Winter Park, Sanford, Florida substitute teacher at Bentley Elementary School has been arrested after showing up, hiccup, drunk in a classroom of second graders.
A report via the Orlando Sentinel tells of the 52 year old woman facing charges of disorderly intoxication, child neglect and disturbing the peace.
Holly Joel's arrest comes after a school secretary along with another school staff member became suspicious of the sub teacher while she supervised a classroom of students on Tuesday.
When school principal, Martha Garcia asked Holly Joel to stand, the sub teacher in turn stumbled and fell.
To boot, Holly Joel was unable to answer what day of the week it was.
Yes kids, there is something tragic, heavy and deep burning inside Holly's shattered insides.
A Sanford police officer told Joel had a water bottle filled with a pink liquid that was alcohol. The officer also says her breath smelled of alcohol and that the sub teacher slurred her speech.
The officer then took Joel to Central Florida Regional Hospital for a medical check-up before booking the woman at the Seminole County Jail.
Of note, reports cite school officials saying the sub teacher had taken about 10 assignments from the school in the past year along with not having her teaching certificate. How Holly Joel was allowed to teach at the school has yet to necessarily be understood.
Countered school principal Martha Garcia: 'At no time were the students in danger or unsupervised.'
Of question is if the teacher has had previous drinking/alcoholic issues, has sought treatment for her addiction and whether she had recently relapsed?
Orlando Sentinel has since noted a phone number for Joel was disconnected. Can you guess why?