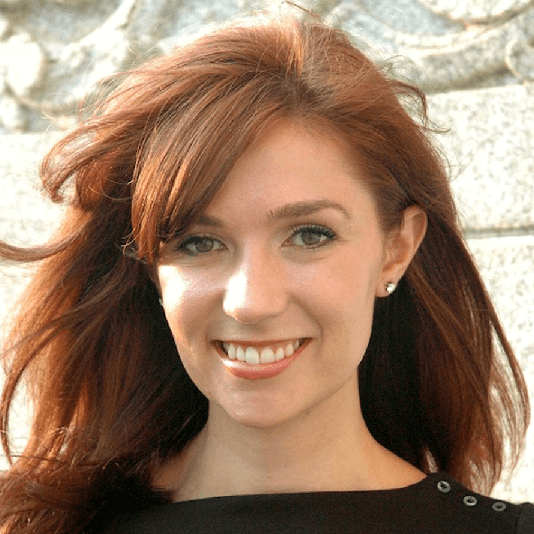 Is Amanda Carpenter one of Ted Cruz's secret five secret mistresses? Debate explodes on social media under the trending hashtag 

#CruzSexScandal
Making the dizzy rounds on Friday is a National Enquirer story that has held that Republican GOP presidential candidate and evangelical supernova, Ted Cruz has been ensconced in amorous behind he scenes affairs that his wife, Heidi has not been privy to. Yes welcome to alleged tryst number one: Katrina Pierson and alleged hot tryst number two: Amanda Carpenter.
While not naming names, the tabloid alleges Cruz on having cheated on as many as five women, describing one as a 'hot babe' and another as a '$1000 a night call girl.'
Needless to say the allegations led to Cruz calling the article 'garbage' and a smear campaign along with claiming that Donald Trump, his nemesis and GOP rival was behind the story (were you Donald?) with the Don adamantly denying said claims.
'Hit-job' Marco Rubio ally leaked Ted Cruz sex scandal story
Katrina Pierson photos: Is she Ted Cruz's mistress?
Yet it wasn't too long before Liz Mair a respected (define respectable?) Republican strategist got in the act and used her twitter to weigh in rumors that Amanda Carpenter, a former spokeswoman for Trump who is now a CNN contributor, and Trump spokeswoman, Katrina Pierson, who is also a former Cruz aide were somehow the women implied in the National Enquirer article.
Without missing a beat both women adamantly denied the 'smut' allegations against them but that naturally hasn't stopped punters from wondering. It also hasn't stopped us from wondering?
Trump wants to bully and intimidate folks and that clearly is having a trickle down effect. It really really sucks.

— Amanda Carpenter (@amandacarpenter) March 24, 2016
I am so with you, @amandacarpenter & all the other women Trump & supporters casually smear: pic.twitter.com/fcyaDZ50pY

— Mary Katharine Ham (@mkhammer) March 25, 2016
Responded a furious Amanda Carpenter on live tv after being prodded by co-panelist Adriana Cohen,  a Trump supporter on a segment on Cruz and Trump's mud slinging on each other's wives (yes kids, I wet myself too…):
'You should be ashamed for spreading this kinds of smut. Donald Trump supporters should be held accountable for it. And I will not be intimidated. I will continue to make my thoughts known about Donald Trump and I am not backing down.'
That though didn't do much to put a dent in speculations as the internet (naturally) went into berzerk mode with Carpenter coming out again:
'What's out there is tabloid trash. If someone wants to comment on it, they can talk to my lawyer. It is categorically false. You should be ashamed for spreading this kind of smut. Donald Trump supporters should be held to account for it.'
And then there's the interesting ascent of Amanda Carpenter to contend with, including the communications savvy cohort rising to become communications director for future presidential candidate Ted Cruz.
Notes our newest collective media hero on her LinkedIn page about the job: 'Oversaw a six-member communications team for one of the most active offices on Capitol Hill. Joined the Cruz Senate office as Speechwriter and Senior Communications Advisor and was promoted to Communications Director in October 2014. Worked closely with legislative and committee staff on the full spectrum of issues before the U.S. Senate. Regularly contributed to social media and other creative content. Was key in creating Sen. Cruz's #MakeDCListen effort…"
She left the job in July 2015 before soon moving on to join CNN. Why or what necessarily prompted the rising Cruz attache from resigning has yet to be necessarily understood ….?
@benshapiro Looks like Your Boy @tedcruz might have a bit of a problem. https://t.co/JfISIArfXI#CruzSexScandalpic.twitter.com/1V947rgC5d

— Rob Zicari (@RobZicariShow) March 25, 2016