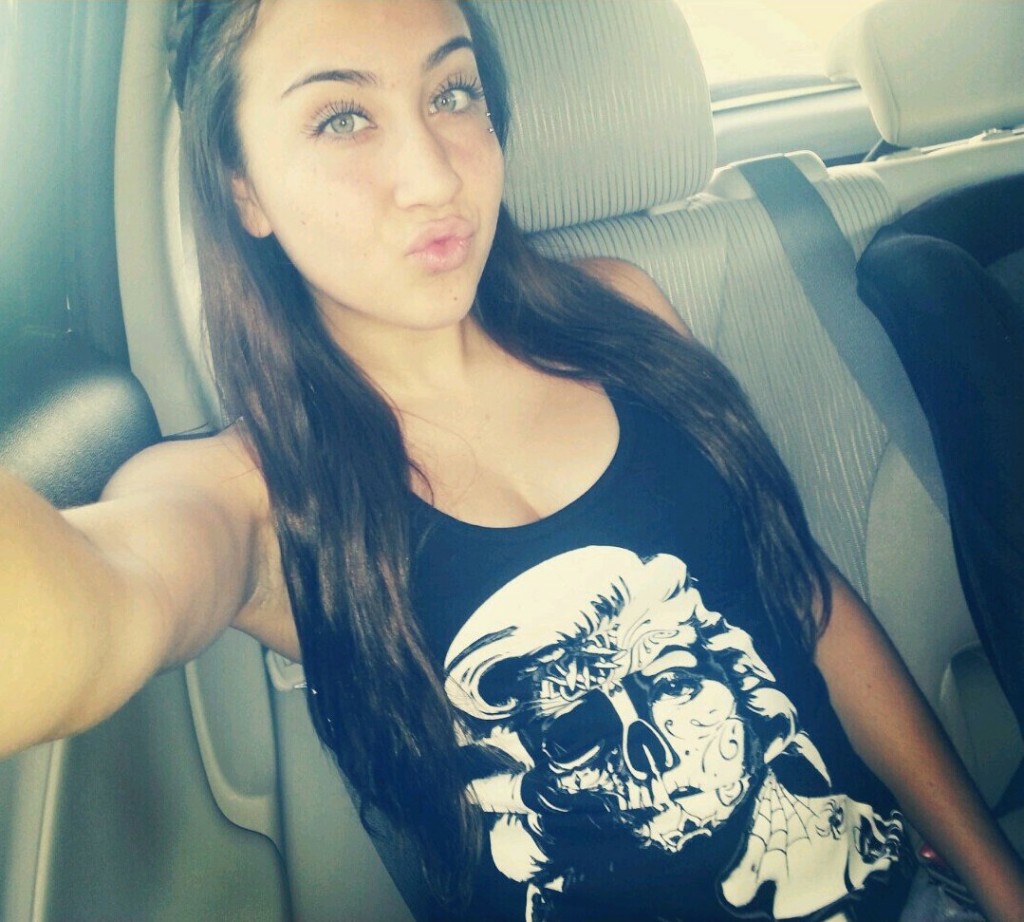 A community is struggling with what may have precipitated the death of local 13 year old Blacksburg, Virginia teen Nicole Madison Lovell who was murdered after disappearing from her home Wednesday night.
The discovery of Nicole Lovell's body over the weekend led to authorities charging Virginia Tech freshman and 18 year old track star David Eisenhauer with her abduction and first degree murder.
Along with Eisenhauer, authorities also charged Natalie Keepers, 19, with improper disposal of a body and accessory after the fact in the commission of a felony. According to a report via CBS News was a sophomore engineering student at local Virginia Tech. How the teen came to be tied in with the doomed series of events has yet to be fully understood.
At the time of her initial disappearance, the girl's father had expressed hope that his daughter's immediate whereabouts may be ascertained, whilst at the same time expressing concerns with his daughter's health given the teen having a liver condition which necessitated her having to take daily medication.
Told David Lowell at the time: 'At this point, I know she is sick. She's hurting. She's probably already into convulsions. Her liver is shutting down as we speak. Wherever she is.'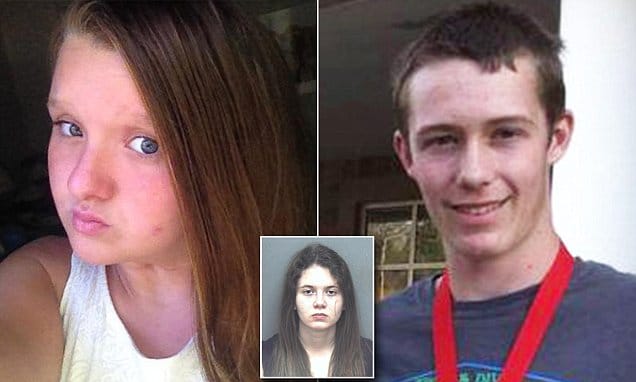 Come Saturday, hope would turn to abject disappointment and disbelief with news that searchers had found the teen's body  in Surry County, North Carolina, right across the Virginia border. How or why Nicole Lovell ended up in Surry County is yet to be understood.
Wrote her father in a Facebook post Saturday night: 'Devastated to learn that my daughter has been found dead! I'm so in shock I know nothing more to say, I'm broken!'
In linking all the clues, cops released few details, nevertheless they share that Nicole and David were acquainted. To what degree or how the two knew each other has yet to be divulged.
Nevertheless a report The Washington Post tells of Nicole's mother, Tammy that the two met on an alternative dating website
'That's all I know,' Tammy said. 'It was some off-the-wall site I never heard of.'
Tammy went on to say that her daughter was last active on her Facebook page on the morning of January 26. A report via the Roanoke Times noted the teen was 'participating in several "teen dating" Facebook groups.'
At the time of Nicole Lovell's initial disappearance, the girl had purposefully sought to leave the family home, having climbed out of her window, whilst putting a dresser in front of her bedroom door. Raising the question, where was the 13 year old teen between the hours midnight and 7am (when her disappearance was eventually noted) heading off to and whom had she intended to meet?
During a press corps meeting on Sunday, police released a statement that said, 'Eisenhauer used this relationship to his advantage to abduct the 13-year-old and then kill her. Keepers helped Eisenhauer dispose of Nicole's body.'
Intensifying questions as to how Nicole met her death, police said Lovell was not shot, although they declind to release a cause of death, according to the Associated Press.
A report via WDBJ noted David Lovell saying he was separated from his daughter's mother and didn't live with the family. The last time he spoke with the teenager was two weeks prior to her disappearance. She wrote in a text message, "Hi, I love you, things are good."
The Washington Post spoke to Lovell's stepmother. She said that the teenager had been bullied in school because of her looks and that she was ashamed of her surgery scars pertaining to a liver condition which nearly saw her death prior to a liver transplant when she was five years old.
Appearing on Monday in court with a court-appointed attorney, Eisenhauer who has no prior criminal history, declined to confessed to the girl's murder, with police telling the track star had declined in assisting them in helping them find Lovell's body.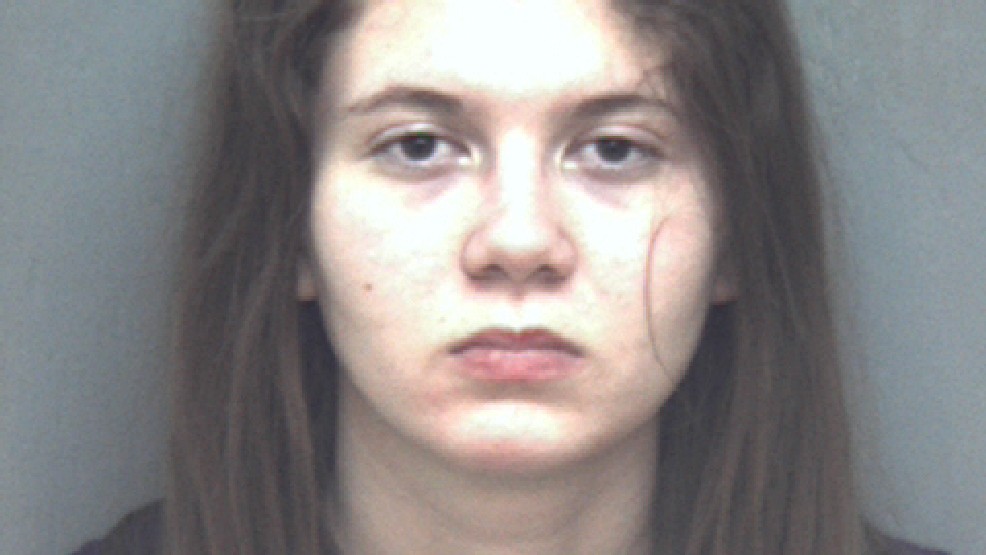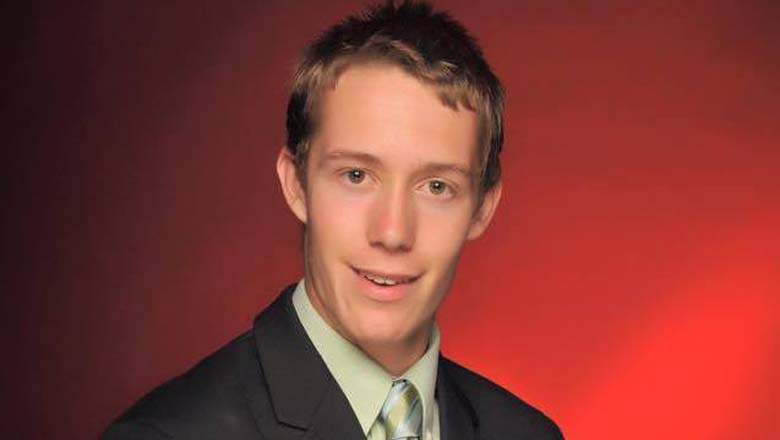 Pursuant to the indictment of the track star, Virginia Tech Police Department released a statement saying: The entire Virginia Tech community extends its support to Nichole's family and friends. The university is also reaching out to our campus community and the greater New River Valley community who may be affected by the events that have occurred over the past several days.
News of the track star's arrest led to Eisenhauer being removed from the school squad roster. He has been placed on 'immediate interim suspension' following his arrest.
Of brutal irony, in April 2015, the Baltimore Sun wrote an article about Eisenhauer being named Howard County boys indoor track Athlete of the Year. That feature details Eisenhauer's illustrious athletic career. He was a three-time state champion and was all-state in cross country. How or why the track star convened to meet the younger doomed girl, what happened in the hours after they met and how Nicole Lovell ended up dying has yet to necessarily be understood as a community continues to reel.