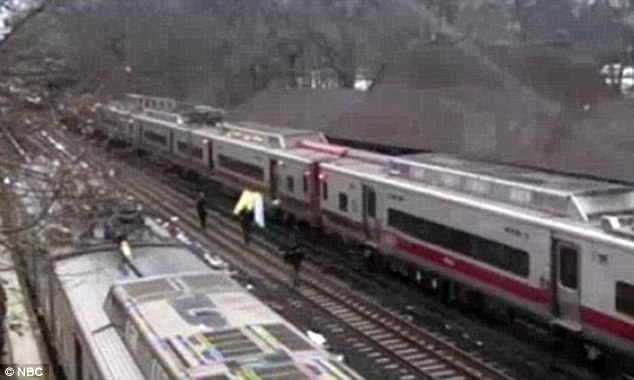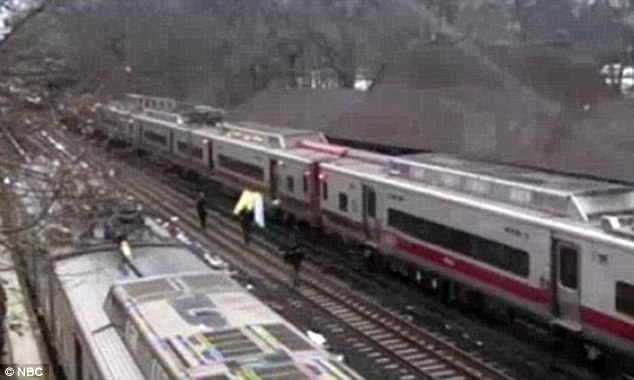 A second Fordham Prep student student has jumped to their death in front of an oncoming NY based train in less than two weeks.
The 16 year old sophomore teen from the $19 000 a year Jesuit-run, all boys Fordham Prep in the Bronx, yet to be named was hit at 3.30pm Monday by a northbound MTA train at nearby station, Botanical Gardens stop.
The boy's death comes after Owen Kelly, 18 was struck and killed by a Metro North train at Philipse Manor station in Sleepy Hollow on January 18.
Tuesday's suicide death has led to concerns that the 2nd Fordham Prep student death was either a copycat death or what some have come to call a suicide contagion death.
A report via nbcny notes Dr Moira Rynn, head child psychologist at Columbia University Medical Center speculating that Tuesday's death was a case of 'suicide contagion.'
According to the psychologist, suicide contagion is a phenomenon where people considering ending their life are influenced by other people taking their own lives. Anecdotal evidence suggests such suicides may happen in 'clusters' or 'outbreaks' amid media coverage.
The latest death has led to concern amongst parents at the school.
Reiterated Rynn: 'Sometimes parents are afraid to ask,'
'They almost feel like if they ask those hard questions, that maybe it will cause something to happen or make something get worse. And we really know that it doesn't.'
The second Fordham Prep student's death has led to questions as to what may have precipitated two different students acting in similar fashion in such a short span, with some parents wondering to what extent school activities may have influenced the students.
Offered parent Claudio Cotza: 'For two kids in two weeks, something's not right,'
'Maybe there's too much pressure on their activities… I don't know.'
Metro-North officials were forced to shut down the Harlem and New Haven lines in the aftermath, causing a ripple effect on the commuter rail throughout the evening. 
Crowds gathered in Grand Central Terminal afterward as they waited for delayed trains. Service resumed later in the evening.