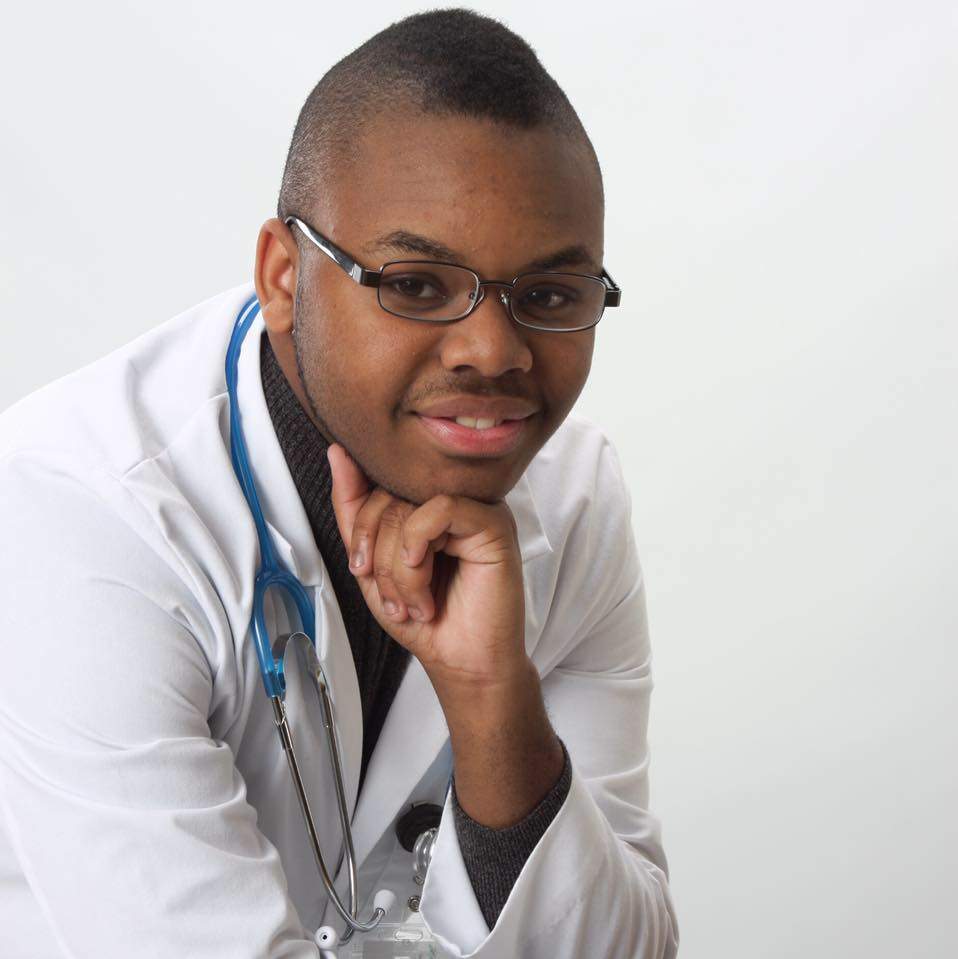 Malachi Love-Robinson an 18 year old West Palm, Florida teen was arrested on Tuesday after practicing medicine without a license after allegedly setting up a bogus medical practice and passing himself off as a doctor with a Ph.D.
The teen's arrest comes after performing an examination on an undercover agent and offering medical advise according to the Palm Beach County Sheriff's Office.
A report via the The Palm Beach Post  noted a cease-and-desist order showed that Love-Robinson had operated a medical office in West Palm Beach since Jan. 26. The teen allegedly named his practice New Birth New Life Holistic and Alternative Medical Center & Urgent Care and claimed to be a doctor of psychology.
Interestingly, the center's website listed Love-Robinson as one of three staff members and included a statement that described him as 'a well rounded professional that treats, and cares for patients, using a system of practice that bases treatment of physiological functions and abnormal conditions on natural laws governing the human body.'
Read one recent facebook post at the hands of the Florida teen doctor after telling of 'feeling tired': 'When you haven't slept in 2 days and your (sic) trying update charts @2am!'
Asked about his Ph.d the aspiring doctor told he had received it from a private, Christian university based in California, which he enrolled in and attended online but declined to name.
But it gets better, according to cops, Malachi Love-Robinson arrest comes after the teen had been investigated at least twice before. In January of last year, the teen allegedly donned a doctor's coat while roamed the halls of a local hospital. At the time, no charges were filed after it was determined that the teen did not enter patients' rooms or perform medical procedures.
This past October, Love-Robinson was issued a cease-and-desist order after he allegedly operated another fake medical practice in Boynton Beach.
At the time of the initial investigation in January 2015, Love-Robinson's mother told cops her son had been diagnosed with an illness and was not taking his medication. The precise illness was redacted from public documents.
Not necessarily understood is how many 'patients' the teen ended up 'treating' prior to his bust.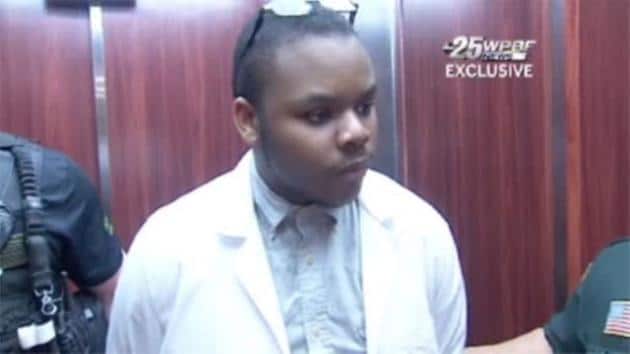 In an exclusive with the palmbeachpost the teen insisted he wasn't a fraud and had never technically practiced medicine.
Told the teen: 'You mean to tell me that opening up a practice at the age of 18 years old and studying holistic and alternative medicine is fraud?'
Adding: 'Every person I met knew that my practice was for holistic medicine. I never once wrote a prescription.'
Told the teen's duped business partner, Perseus Wells, 30 who put in more than $10,000 in the medical practice: 'If you have a conversation with this kid, you'll realize he's not your average kid,'
'His memory and retention of information is incredible. He's extremely smart and well-spoken. You would never believe how young he is.'
In latest developments, an 86-year-old woman has told of going to authorities after she said Love-Robinson stole nearly $2,800 from her in forged checks in January.
At present our collective hero awaits prosecution on a third-degree felony charge after posting bail early Wednesday morning. He may now see additional charges added. Indeed.