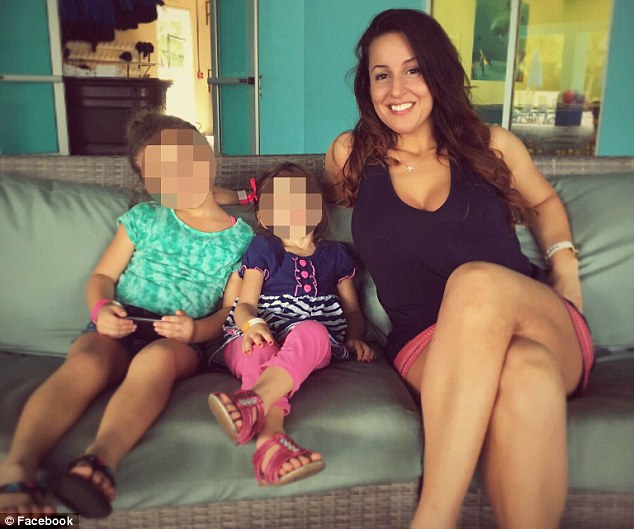 Miami mother Erica Rosello, 32 has been charged with child neglect after accusations of failing to make no effort to save the life of her screaming six year old daughter at the family home which had caught fire.
Managing to get out of the burning house this past Thursday night after the mother poured water on an oil fire in the kitchen the mother is alleged to have flagged down a car and asking them to take her to a friend's house.
All the while, her six year old child fought for her life as she was left for dead.
Fortunately for the child, responding firefighters were able to break into the apartment and rescue the toddler who by then was unconscious from smoke inhalation.
Since being taken to Nicklaus Children's hospital, the child is now expected to make a full recovery.
Of question is if the fleeing mother made any attempt to call for help or the fire department? Whilst others have wondered how the fire in the kitchen came to start, which is to wonder was it deliberately set by the mother?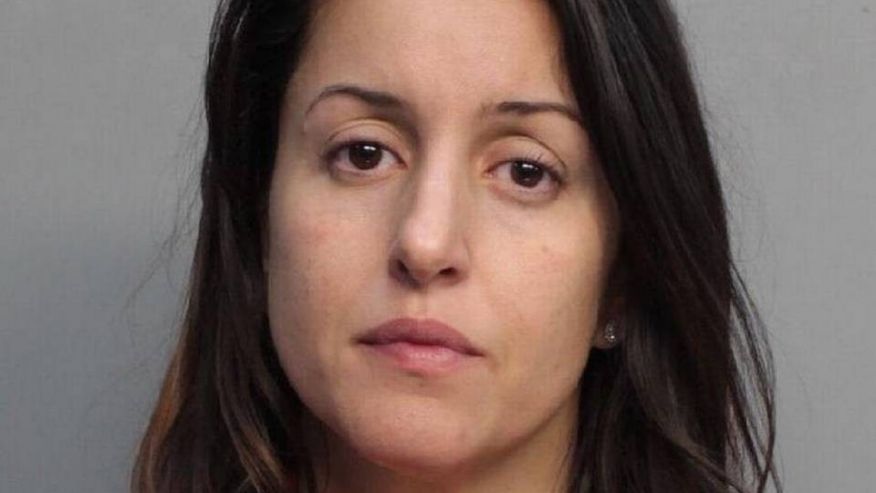 Appearing in court on Sunday, the prosecution told how upon arriving at her friend's house, Erica Rosello called her mother Angelica Tabio.
Told Tabio: 'When her friend calmed her down – that friend has my phone number – he called me, and the first thing she told me was, '"Mom, [she] is dead."'
The grandmother said she replied: '"What do you mean [she] is dead? No, [she] is here in the hospital."'
Rosello later arrived at the hospital, where she was arrested.
Rosello is charged with child neglect is not allowed to contact her daughter, who is now in the custody of Ms Tabio.
During her arraignment, Rosello was told she could not see her daughter, where she posted a $7,500 bond and is now being held under house arrest.
In her daughter's defense, the grandmother insisted her daughter loved her daughter but suffered from postpartum depression. She also thanked firefighters for saving her granddaughter's life. 
#MDFR crews rescued a child from a fire last night. Saving a life is the reason why firefighters risk their own. pic.twitter.com/XhnMNutoYR

— MDFR (@MiamiDadeFire) February 19, 2016
Firefighters involved in the rescue of the six-year-old told CBS Miami about the moment they smashed a window and carried her to safety.
Miami-Dade firefighter David Arrencibia said he could hear the girl crying when he arrived at the home.
'The bed was literally two feet from the window and I happened to see the little girl,' he said.
Realizing there was no time to wait for a ladder, he smashed a window and got his partner to lift him inside.
'I could tell she was unconscious. It was picking her up, turning around and taking her out the window,' he said. 
'I feel accomplished. I'm grateful that the situation was such that we were able to get her out as quickly as we did. Had we taken another three, four minutes the outcome would have been different.' 
And then there were these comments on the web that made me wonder. See what you think?
A tooth for a tooth…put her inside a burning building and do not call the fire dept.
Why have children if your not mentally fit to care for them.
Denying there's a fire? Did mommy dearest do something to cause it?
You could not keep me from trying to save my children. What kind of sick person just leaves?
This is insane !!!… Under House Arrest with her friends /!?!?!? 
There was no room in a Miami-Dade Jail for this slug ???