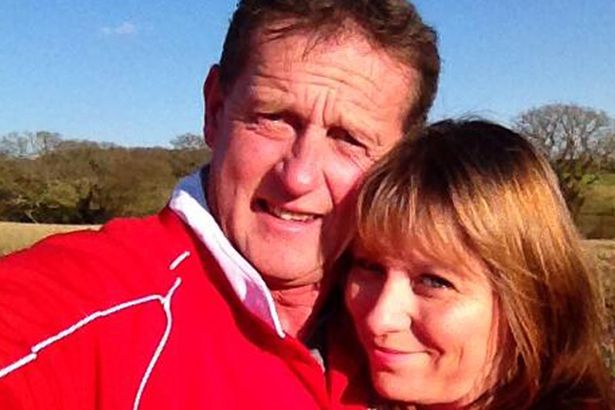 What inspired one man, Andrew McLeod-Baikie to marry another woman whilst still married to his first wife?
It seems married man and hopeless bigamist, Andrew McLeod-Baikie has found himself in a spot of bother after the 52 year old man from Pembrokeshire, south Wales, legal wife spotted her husband smiling unabashedly next to another woman he had just happened to marry on the sly.
Beguiled, shocked and appalled, the woman, Susan, who'd been alerted of the photos her husband posted on Facebook by a friend called authorities. The photos at the time showed the happy man beaming widely with a large congregation of family and friends.
The incident led to Andrew McLeod-Baikie appearing before a magistrate in Haverfordwest and fined £400 ($575 USD) after pleading guilty to bigamy.
Offered Prosecutor Sian Vaughan: 'The first wife was informed by a friend that she had seen pictures of the wedding of the defendant and another female,'
'He informed her he had divorced her online two years previously.'
The court heard the father-of-four McLeod-Baikie telling he paid £600 ($863 USD) for an online divorce from Susan four years ago.
But the divorce wasn't official before the man remarried his second wife, Helen.
During court proceedings, Susan revealed having initiated divorce proceedings more than five years ago, with her estranged husband failing to respond to legal documents, with the process 'going very slowly'.
Offered the bigamist's lawyer, Mark Layton: 'He presented the paperwork to the vicar who married them. It was quite a large function, and he was not secretive about it.
'He should have paid more attention to the paperwork. Clearly the decree absolute had not been granted.'
Not granted but hardly an inconvenience for the happy go lucky groom?
The lawyer told that his bigamist client would have to end his illegal second marriage, and remarry Helen once his divorce was finalized.
The court would also rule that the bigamist having to pay £400 ($575 USD) in court costs.