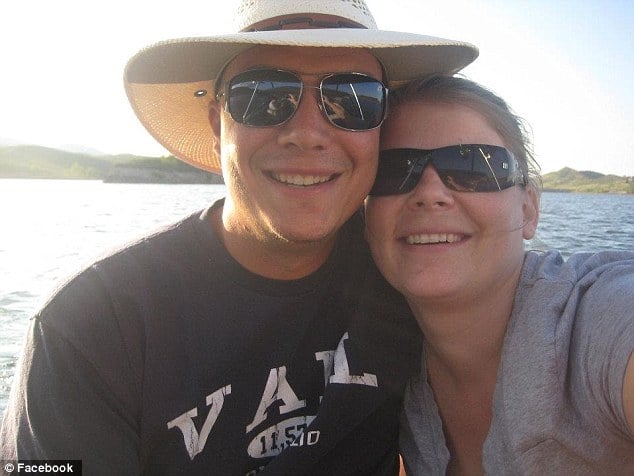 Tragedy has struck in the lives of one Fort Collins, Colorado family after 37 year old family man, Tony Schmucker came to be killed while driving his wife Jill Schmucker, 35 to hospital so the woman could give birth after breaking water in the early hours of January 13th.
At the time the couple along with their two children were en route to the local hospital when the couple's Nissan Pathfinder SUV crashed and flipped after Tony Schmucker had a sudden 'medical episode.'
According to a report via KUSA the automobile ended up in an embankment, slamming into a boulder. The accident led to the father being hospitalized, where a few days later he died.
The man's wife ended up having her back broken and needing to undergo an emergency C section at a different hospital.
The couple's two other children were fortunate to survive the crash with no serious injuries.
A regard of the couple's Facebook profiles shows Tony and Jill having married on August 2, 2007.
According to Tony's Facebook page, he worked at a company called Air Comfort, Inc.
A GoFundMe page for the family, called 'Schmucker Family Fund,' has raised just on $38,000. 
Wrote brother, Aaron Schmucker: 'Tony my brother was an awesome father, brother, and son in our family.
'He died trying to ensure the safe arrival of his son.
'I look at his boys and think of all the things that Tony had told me he couldn't wait to do with them like hunting, fishing, snowboarding, and many other things.'
Adding: 'Tony would be so proud of Ryder (his first son ) as he was able to call 911 with both of his parents unconsis [sic] in the front of the car.'
Last reports indicate the couple's new born baby doing well. How precious life is …