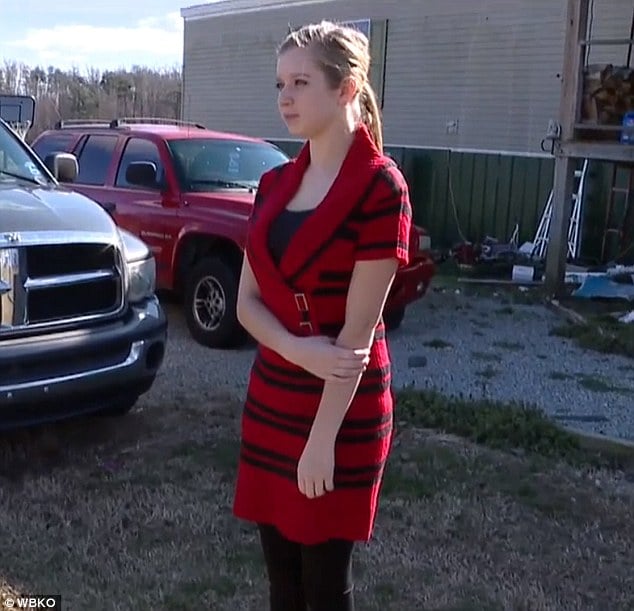 Kentucky teen girl, Amanda Durbin,  a 17 year old Edmonson Country High school senior has told of the humiliation of having to get on her knees so the school's principal could measure the gap between her dress and the floor in order to assess the school's dress code violation.
Commotion would come when the senior turned up to class on Monday in what she describes as a nearly knee length dress that is part of her regular school wardrobe along with a dress her mother insisted is 'appropriate for you to go to church in.'
That though is not how school officials saw it when Amanda arrived at school pairing the dress with opaque black tights, when she was remonstrated for wearing a dress deemed 'inappropriate.'
Incredulously the school's male principal forced the girl on her knees where upon the teacher took out a ruler to measure the distance from her hemline to the ground.
Handbook guides mandate that female students may not wear dressed that are six inches above the knees.
According to a report via buzzfeed, the school in the week past had been 'cracking down' on the dress code, particularly over female students wearing leggings as pants.
Responding to the crackdown, Amanda Durbin and several other school girls started coming to school wearing tights along with dresses to prove that they could wear leggings and still be within school dress code.
Prior to venturing to school Monday morning, Amanda Durbin told of measuring her dress, finding it five inches above the knee. Would she pass go?
Asked to appear before the school principal during third class for an inspection, the senior insisted she felt uncomfortable and asked her parents be present.
Having missed the majority of her classes that day, Amanda's parents finally arrived where they measured the girl's dress, only to find that her dress was indeed five inches above the knee. An inch within handbook codes.
But that wasn't enough. From there, the 'humiliated and embarrassed' teen, was made to walk across the room with her arms in the air to see if her dress would ride up. Once it did, Amanda was sent home for dress code violation.
Told Amanda's mother via WKBO: 'I've had people saying that's something they would wear to church. If it's appropriate for you to go to church in, why isn't it appropriate for you to go to school in?' 
Responding to what some have deemed outrageous practices, the school's principal, Tommy Hodges defended the code, saying that it had been in effect for three years and had only recently decided to enforce it more strongly. Why the school decided to enforce the dress code in recent times more rigorously is yet to necessarily be understood.
Told Tommy Hodges: 'We're not a church, we're not a business, we're a school. It's where kids are learning and we're trying to educate them everyday,' said Tommy. 'Whether the dress code is a little more strict or a little more relaxed, we're a different entity than everything that has been mentioned.'
Boys have also been sent home from the school for violations such as wearing ripped jeans.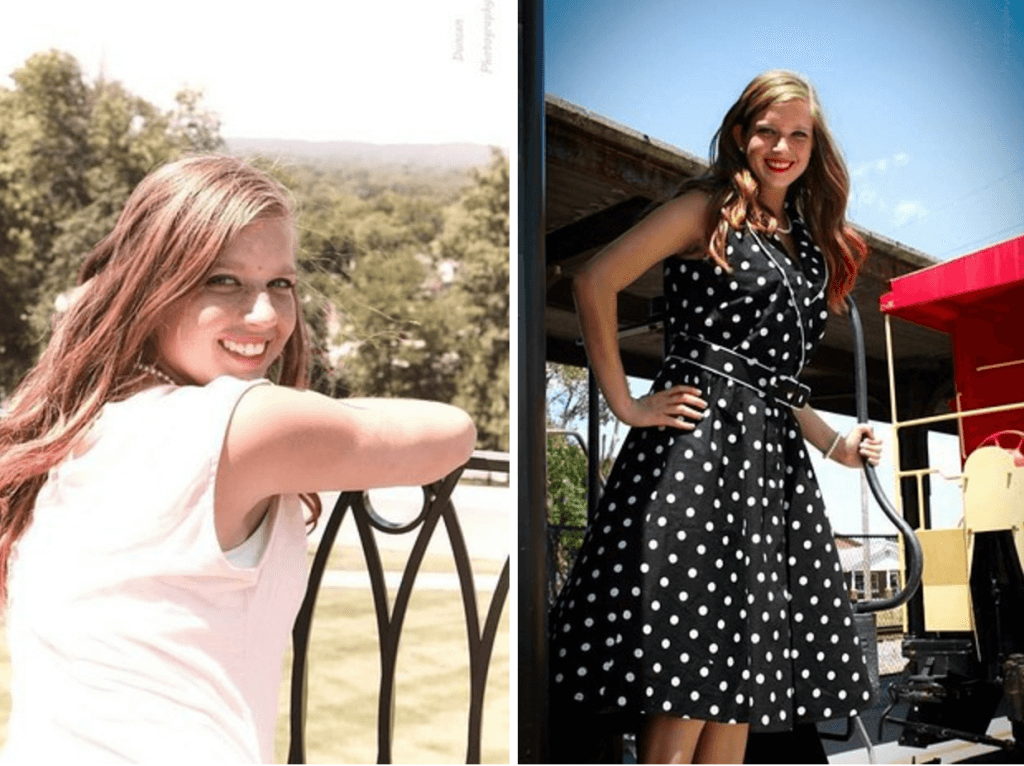 What do you think? Was the school out of line? Shouldn't  students have to comply with dress codes as they exist in school hand books (which Amanda Durbin in fact did) or is this more about the sexualization of young women and the consternation that comes with young women yearning to explore their brimming womanhood and what society deems appropriate and lady like ….?
And then there were these comments on the web that made me wonder, see what you think?
We're teaching girls that their bodies are sexual and shameful and teaching boys that they can't control themselves.
There's NOTHING wrong with this dress, furthermore a GROWN man asking a teenage girl to kneel on her knees to "measure" her skirt legnth is disgusting and inappropriate. What a nasty pervert, he should be ashamed.
There is a reason they have a dress code. if the students would abide by it, there wouldnt be a problem. school is not the place to exercise your freedom to wear whatever you want. you are there to learn and leave. thats it.
If kids want to exercise freedom in their clothing choices, they can go to the mall. they are in school to learn. abide by the dress code. no leggings means no leggings. end of story.
Whaaaa!!! We are creating a bunch of emotionally fragile spoiled monsters. Deal with it girly! And shut up to the parents.