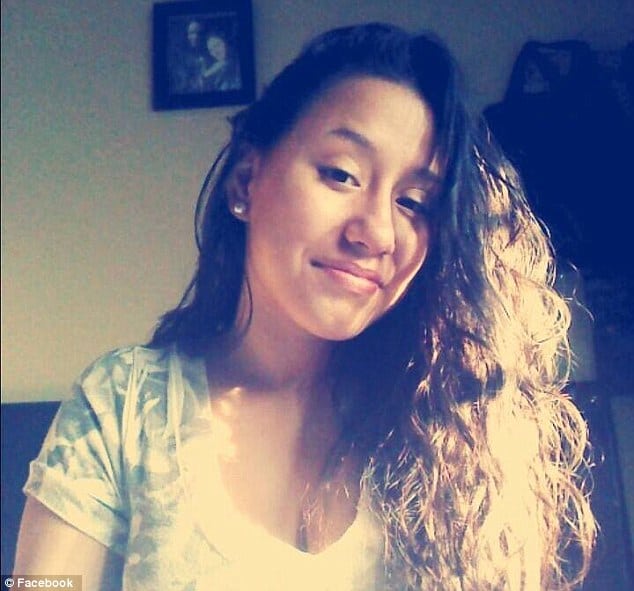 15 year old Brooklyn teen, Destiny Garcia also known as Destiny Sanchez has been charged with second degree murder after allegedly shooting her mother and her mom's boyfriend to death.
The charges come after the Sheepshead Bay teen confessed to murdering Rosa Sanchez, 38 and her stepfather Anderson Nunez, 40.
During her arraignment on Monday, the teen told she shot her mother after the woman was physically abusive towards her, whilst her mother's boyfriend on many occasions declined to assist her.
According to a report via the nypost, Destiny Garcia was charged as an adult. The charges come after the bodies of Sanchez and Nunez were discovered Sunday night in a decomposed state at the family's fifth floor apartment in the Sheepshead Bay Houses at 2364 Batchelder St., near Avenue X,
A report via abc7 tells authorities now believe the couple's murder happened on December 27.
Since surrendering to authorities, cops tell they are now on the hunt for the the teen's 15 year old boyfriend, her 'God cousin' who allegedly assisted Destiny Sanchez in the slayings, having supplied her with a gun along with helping her 'finish off' her mother's lover.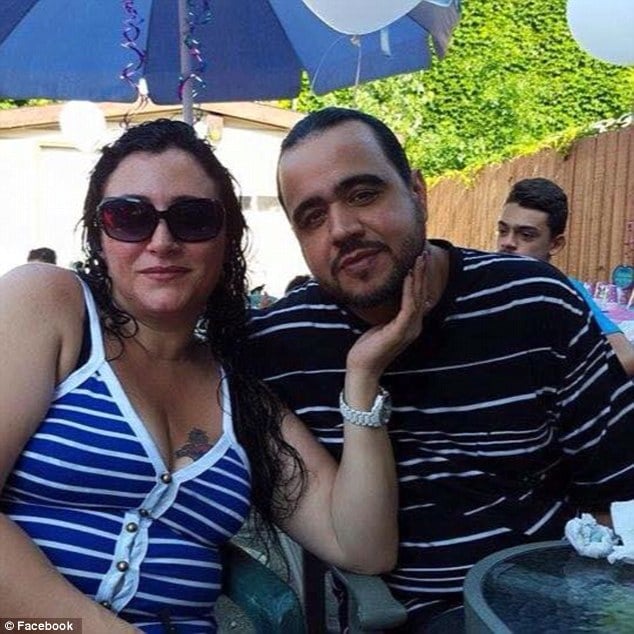 Complicating matters are authorities' claims that Destiny Garcia's motive for the murders changed throughout questioning.
Reiterated NYPD Chief of Detectives Robert Boyce: 'We don't believe this was at all an act of self-defense. She went and got a gun … That's not consistent with someone in self-defense.'
Relatives told cops that she told them she had been raped by the boyfriend and that her mom did nothing about it, sources said. But she never told cops this, sources said.
Instead, the teen told cops that her mother was physically abusive to her, slapping her around when during recent confrontations, whilst the boyfriend did nothing to stop the mom.
Destiny Garcia's arrest came after telling a cousin she had shot both her mother and Nunez in the back of the neck, along with stabbing her mother's lover, prompting the cousin to call 911.
Throwing conjecture that the teen had acted in self defense, are comments via Garcia's cousin, Jason Valentin who told the nydailynews that he had serious doubt that Destiny Garcia had been the target of physical abuse.
Told Valentin: 'What she's saying, I don't think is true,'
'It sounds like someone coached her to say that.'
Ominously the teen is alleged to have 'partied' on new year's eve whilst the bodies of her mother and her mom's beau lay decomposing away in the family apartment.
Told neighbor Tiffany Jackson, 21 of the teen and her mother: 'It looked like they had problems,' referencing the pair's body language.
Another woman who lives in the building remembered how the teen looked bothered by something when she saw her last.
Told the woman who declined to offer her name: 'The last time I saw her she seemed a little distracted,'
'She was on the phone talking about a boyfriend she has at school and some problem they were having.'
Offered neighbor Irma Rivera: 'She was a very calm girl,'
'She looked like a normal kid. Tranquil. There was silence from that apartment.'
Whilst another neighbor added: 'They were nice people. They just looked like a normal family.'
And then there was this via the nytimes which made me wonder as well: Ms. Sanchez was an effervescent woman who seemed to have a happy life, neighbors said. She always introduced her boyfriend, Mr. Nunez, as her husband, and together they hosted house parties, played with their young relatives, and regularly went to the beach with Ms. Sanchez's daughter.
Top photo via facebook