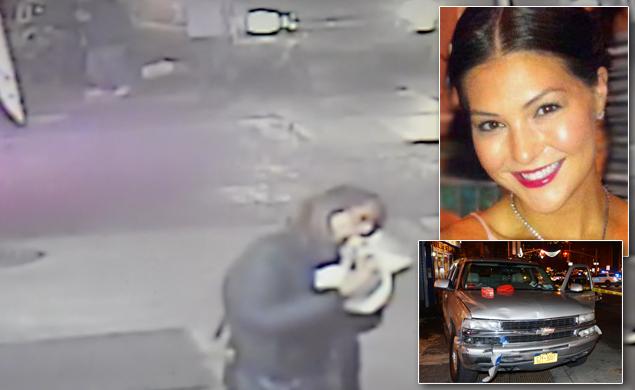 'Hmm, my damn pizza sure tastes delicious, better not let it get cold' and other episodes starring unperturbed NYC pedestrians.
An unnamed woman has found herself in hot water after video of her witnessing a car crash in Fort Greene, Brooklyn, late Sunday afternoon whilst munching a pizza and failing to call authorities or offer assistance to an injured woman, Victoria Nicodemus, 30, made the rounds.
The video shows the moment a SUV vehicle driven by Marlon Sewell, 39, spun out of control and hitting pedestrians walking along the street.
The impact would lead to the death of 30 year old art curator, Victoria Nicodemus, who at the time was walking with her boyfriend along with injuring three others. The accident would leave the woman's boyfriend with minor injuries.
The accident according to a report via DNAinfo happened after Sewell swerved to avoid hitting a stopped bus.
At the time of impact a surveillance video shows the pizza eating woman stepping out of a nearby pizza shop just as the deadly chain of events was unfolding. Just behind her the SUV strikes Nicodemus and the woman turns back to look a couple of times, takes a bite from her pizza, and then strolls on as other people rush to help the injured woman, lying beneath the wheels of a Chevrolet.
Told Peter Miller, Nicodemus' brother by way of the nydailynews : 'She was the love of his life,'
'I think he's still in shock.'
"She was an incredible young woman,'
'She was the light of our lives. Honestly one of the most beautiful souls.'
Emergency responders rushed Nicodemus to Brooklyn Hospital Center, but she could not be saved.
Witnessing the accident was local resident, Leslie Meeman who said the driver got out of the car and dropped to the ground, weeping.
Told the woman: 'And that's when I started crying,'
'I cried for him. Whatever happened to him while he was driving, he's in jail now. He's in jail on his mind for the rest of his life. It just looked like a guy who made a horrific, horrific mistake.'
Adding: 'I don't know what happened but he wasn't driving erratic, it didn't seem like he was speeding.'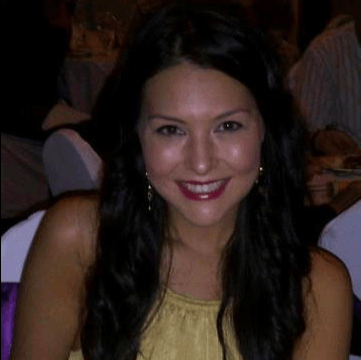 The incident has led to many condemning the woman for her seemingly uncaring attitude, with one local deli worker, Frank Lopez, 33 saying: 'All I can say is the world we live in, some people are cold-hearted. There's nothing I can do to change them. God have mercy on them and that's it,'
Adding: 'If that was me, I would've reacted. I would've run out of the way and then run to help. She didn't even care. She could've gotten hurt too. She ran on.'
Whilst others have said they partially sympathized with the woman seen in the video, even if they didn't understand her motivation.
'Honestly, I can't judge her. She has her own reason for walking away in a situation like that,' said Xiomara Morgan, who works at a cafe nearby and saw one of the crash victims crawl through blood to help Nicodemus.
'You see all this commotion and turn around and take a bite? I wouldn't have even had an appetite,' Morgan added.
An NYPD spokesman told PIX11 News Monday the mystery witness was not legally obligated to render aid.
Marlon Sewell has since been charged with driving without a license.