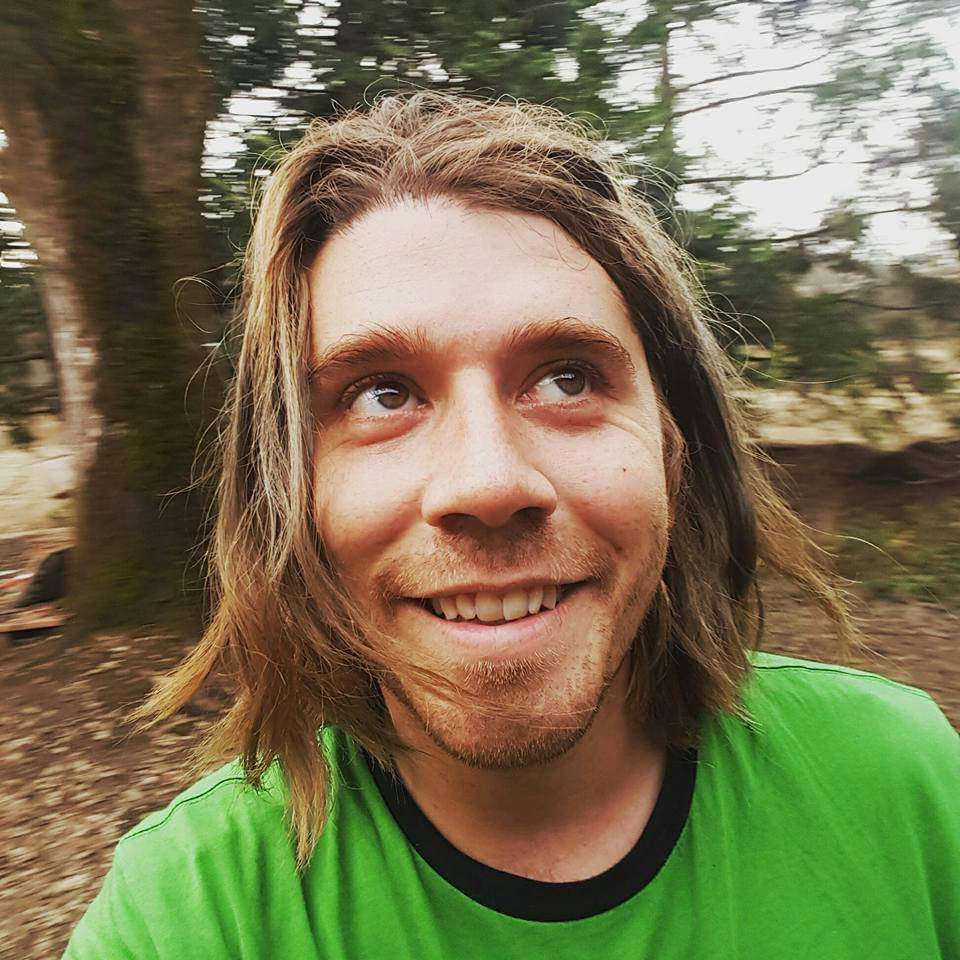 A 33 year old man, Joshua Merrick Burwell has been identified as the individual who fell 60ft to his death after becoming distracted whilst using an electronic device on Christmas day.
The man, since identified by his family from Sheridan, Indiana was at the time strolling along Sunset Cliffs in San Diego when he tumbled over the edge of a cliff to the horror of onlookers.
Told the man's mother, Sharyle Burwell in a tribute to him on Facebook: 'Hug your kids and always tell them you love them. Glad my last words to Josh were "love you"! 
Adding: 'Nothing will lessen this pain except time. Treat each other with love and kindness. You never know how quickly things can change. Thank you all for the many kind words and the many prayers! They are much appreciated and have given me comfort. Much love, Sharyle.'
Joey Burwell also said: 'This is going to take a long time to get over, if we ever do.'
Added the relative via social media: 'You will always be loved by your family and friends.
'You will forever hold a special place in my heart. Loving son, loving brother, loving father. Gone way to soon, now sitting at the side of God. We have always loved you.'
Bill Bender with San Diego Lifeguards at Sunset Cliffs told NBC San Diego they believe Burwell was either using a camera or cellphone. He said neither had yet been found. 
Added Bender: 'Witnesses stated seeing someone distracted by an electronic device and he just fell over the edge. 
'(He) wasn't watching where he was walking, he was looking down at the device in his hands.' 
At the time, three individuals had sought to rescue Joshua Burwell as they made their way down the cliff administering CPR.
Reiterated Bender: 'They acted quickly, they found a way to get down the cliff,' Bender told the NBC affiliate station.
'They put themselves at jeopardy…They administered CPR to the person in attempt to save a life.' 
One of the individuals refusing to be identified told he was 'just trying to be a good neighbor by going out and trying to save the man.' 
Teenager Thor Wilink was another witness at the scene who rushed from his home located across the street to help bringing ropes and lapel gear. 
At the time Wilink told of hearing of people who had gone after the fallen man: 'Help, please God, save me.' 
'After that I heard 'does anyone have rope and a lapel', and I know because I go to Yosemite, so I grabbed that, went down to the cliffs, and started to untangle the rope,' 
'I only had one priority, to save the person,' 13-year-old Wilink told NBC San Diego. 'I only had one priority.' 
Fire crews arrived a few minutes later, but Joshua Merrick Burwell was pronounced dead by medics.
Bender said it's unclear why he was at the cliff, but it is believed that he was trying to watch the sunset.  
Bender warned that people need to be more aware of their surroundings. 
'Just like driving and using a cell phone, you don't want to be walking and using a cell phone or be distracted or anything.'
Images via facebook