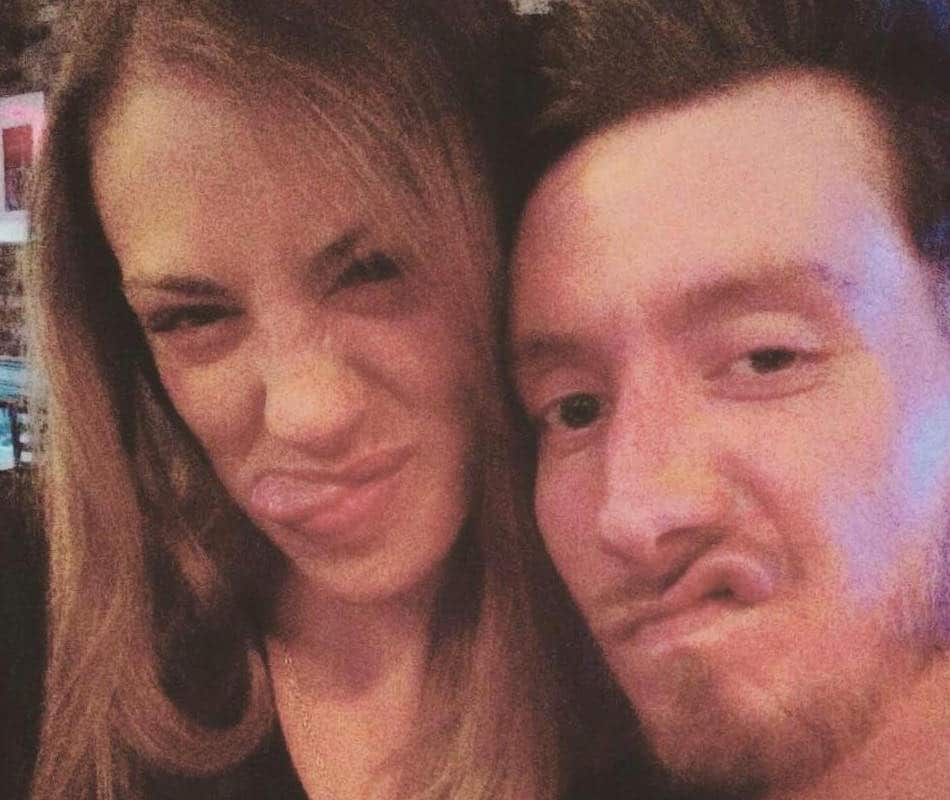 Jenna Roloph, 28 and Douglas Lopez, 31 a Staten Island couple have been arrested after going on a drinking bender and leaving their eleven month old daughter in an empty hotel room.
Court documents filed by the Richmond County District Attorney's office attest the pair returning 'tipsy' to their baby girl after leaving her alone for an hour and 20 minutes in room 502 at a Holiday Inn on Wilde Ave in Travis-Chelsea at 10pm Thursday.
According to a report via silive, the couple who live together were arrested and charged with endangering the the welfare of their child early Friday after cops were called to the hotel to do a wellness check on the baby, police said.
When cops arrived, they found an intoxicated Lopez and Roloph passed out drunk on the bed. The child was lying in a crib near a vent that was kicking out 85 degree heat, according to the police report.
Subsequent to their arrest, Roloph told the nydailynews she was remorseful for briefly abandoning the child.
'There's no passing the blame here,' she said. 'It was a bad judgment call.'
Upon being released on her own recognizance, Roloph posted a video of her 'giggling daughter,' on facebook saying, 'There is no bond as that of a mother and her daughter. My forever girl. Love you with all my heart.'
A contrite Roloph later wrote on the post, 'I am ashamed of what I have done and the stupid judgement (sic) call I made. None of it is excusable or justifiable. My daughter has always been well taken care of and loved beyond words.'
Roloph, however, disputed that she was passed out or that the hotel room was stifling when cops arrived. She says she was simply sleeping when the police came in, and that a window was left ajar to keep the temperature down.
She also vehemently denied that notion that her child is neglected.
'Anybody that knows me and my family knows that my baby is always happy and healthy and always well loved. Any wrong doing will be rectified and my only concern is my child,' she said.
Comments which were not necessarily very well received in blog comments, with many questioning the couple's parenting skills and audacity.
Of question is if the Staten Island couple have previously gone on benders and subjected the child to other questionable parenting instances?
As of Monday, Lopez had not made bail and remained in jail.
There is no bond as that of a mother and her daughter. My forever girl. Love you with all my heart ❤️❤️❤️❤️❤️

Posted by Jenna Roloph on Friday, November 6, 2015