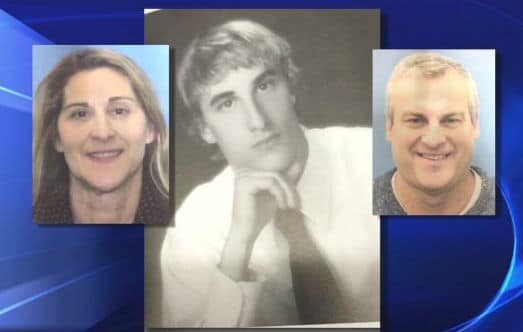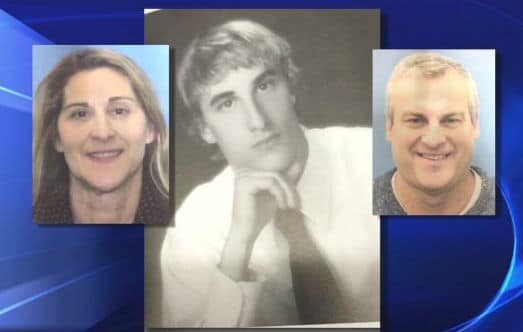 Kyle Navin, 27 and his girlfriend, Jennifer Valiante, 31 have been charged with murder after conspiring to kill Navin's parents, after the son discovered his parents, Jeffrey and Jeanette Navin planned to cut him from the family will.
Disillusioned he was being denied 'his inheritance',  a report via Weston Forum tells how the son set about sending a string of chilling text messages to his girlfriend where he told he had 'the perfect plan' to get '$ for life,' whilst another text told he had an idea that would 'give us a wealthy amazing life.'
A plan that may have worked had the bodies of the Easton, Connecticut parents come to be discovered in the yard of a vacant home in nearby Weston on Thursday after suddenly disappearing in early August.
Easton and Weston are wealthy, neighboring towns near Bridgeport.
Jennifer Valiante: 'I didn't plot to kill my boyfriend's parents'
The discovery has since led to Navin, already in custody over unrelated gun possession charges, being charged with two counts of murder while Valiante arrested and charged with conspiracy reports The Hour.
Told a series of texts that the conspiring couple had sent before the disappearance of the boyfriend's parents;
Kyle Navin: 'I have a plan to 'solve every single problem and give us a wealthy amazing life'.
Replied Valiante: 'I hear ya. It sounds very good I just don't know.'
Responded the scheming boyfriend: 'Wipe out the infection and get $ for life. It's perfect plan.'
Revealed recovered deleted text messages between the pair;
Texted Kyle: 'We need to figure out what the best way to take them down.'
With Valiante responding: 'We'll figure something out.'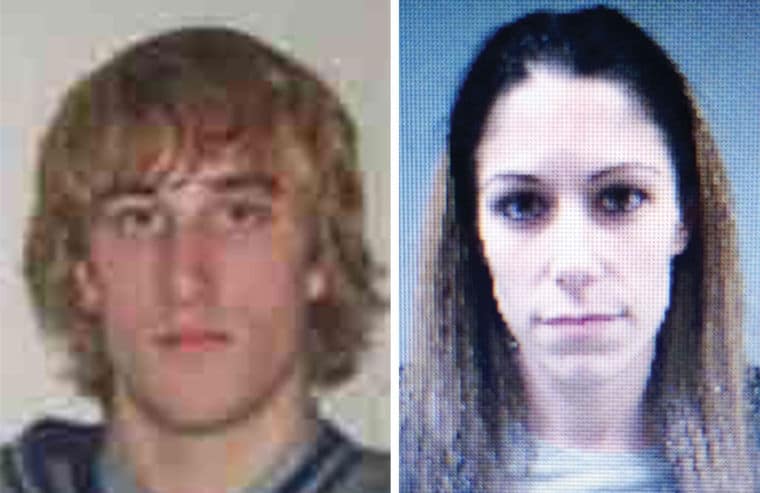 According to an arrest warrant affidavit obtained by The Hartford Courant for Valiante, Jeanette Navin had become increasingly distraught with her son leading up to her and her husband's disappearance. 
In one instance, Kyle Navin's mother told a friend that her relationship with her son was 'very tempestuous' and that she believed her son to be taking drugs.
The fallout between the son and the parents came after they bought a home for Kyle who by now was failing to keep up with mortgage and tax payments.
In turn the mother told of her and husband's plans to sell their trash-hauling business, cut their son out of their will, leaving Kyle without any financial support from the family.
In the warrant obtained by state police charging Valiante, investigators described DNA evidence allegedly found in both Navin's truck and in the basement of his home.
Blood was found along with a bullet hole on the front passenger seat of Navin's truck which tested positive for Jeanette Navin's blood.
Police also allegedly found blood stains that tested positive for both his blood and his father's blood in the basement of Kyle Navin's Bridgeport home.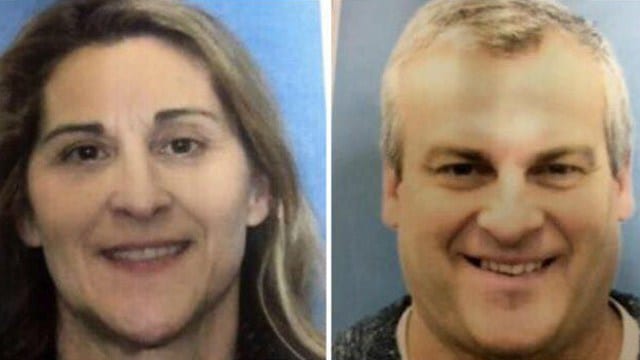 Since the discovery of the bodies, along with the texts sent, Assistant U.S. Attorney Tracy Dayton said there was evidence that 'very strongly suggests' that Kyle Navin killed his parents. 
Also incriminating the son, was a text conversation Kyle Navin had with his father, Jeffrey Navin, in which the father texted his son on Aug. 4 — the day he disappeared — saying he would not go home until his knew his wife was OK after being unable to locate his wife. At the time, the father asked his son if he hurt his mother.
'No absolutely not. Why would you think,' Kyle Navin responded, according to an arrest affidavit.
'I go home and get framed for murder,' Jeffrey Navin then texted.
'Oh stop,' Kyle Navin texted back.
To the outside world, the Navins seemed like a family who had it all. According to former neighbor Gail Berman, 60, who lived next to the family in Weston where both Kyle and brother Taylor, 23, attended Weston High School the family seemed 'exceptionally close'.
She said: 'The boys were into their extreme sports and Jeanette and Jeffrey were always friendly and smiling.'
Before moving to Easton, she recalled, Mrs Navin had shared with her that she and her husband planned to retire and go travelling.
Mr Navin was president of trash-hauling company J & J Refuse and for the past 18 years his wife had worked at the Weston Intermediary School Library.
The Weston home in which the family lived until June is the image of affluent comfort. Valued at $940,000, it is set on a quiet rural street where houses sit back from the road at the end of long driveways amid substantial gardens.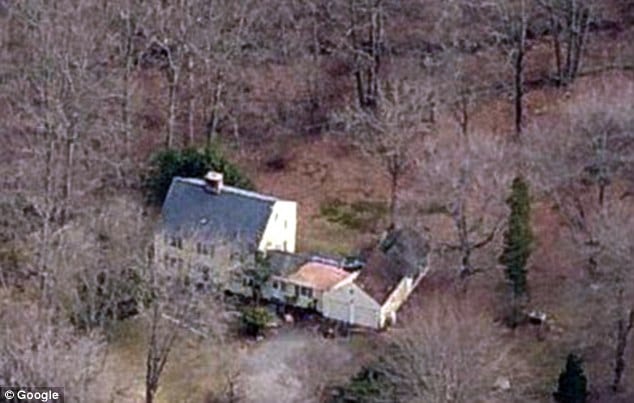 But since their disappearance a report via the dailymail paints a very different picture of the family's situation, with the revelation that the Navins were in debt to the tune of $2.23million on a foreclosed million-dollar home Nr Navin owned on Hart Road in Guilford.
Mr Navin had been fighting the HSBC bank since 2007 when the bank filed the foreclosure claiming that he had failed to pay $1.3million in mortgage arrears. Eight years later the case is still pending in New Haven Court.
He was also the subject of a second foreclosure involving a different property, which was sold in 2012 to resolve the case.
The utility company Eversource sued Mr Navin last year claiming he owed close to $140,600 in unpaid electrical bills for the Guilford home.
The couple sold their Weston home – which had been in Mrs Navin's sole name since 1994 – on June 1 for $900,000 and moved to a rental home less than a half its size in Easton.
Two weeks before their disappearance an appeals court ruled that Mr Navin did not have the right to re-argue the HSBC and Eversource cases.
Told the younger brother of Kyle Navin, Taylor, when police said his brother was a person of interest in his parents' disappearance: 'When I heard my parents were missing I thought to myself, 'they either went on vacation, or my brother did something to them."
Meanwhile searches of Kyle's home have revealed that he was in the grips of drug addiction uncovering drug paraphernalia, baggies containing Oxycodone and Xanax and numerous hypodermic needles containing residues of heroin.
They also found Kyle's gun, which a friend said he was rarely seen without. Investigators also discovered a Home Depot receipt for germicidal bleach, hair and grease drain opener, Goo Gone stain remover and contractor clean-up bags.