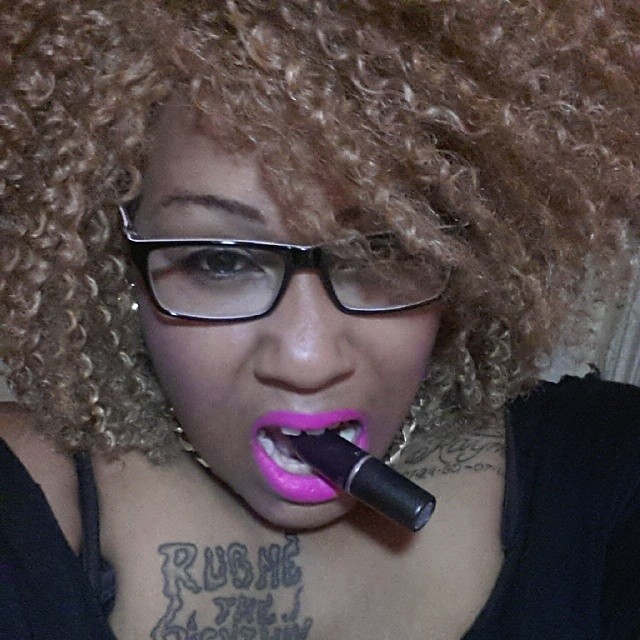 Junilah Lawrence, a six month old baby infant has died on Thursday after the child's deranged mother, Tenisha Fearon dangled the child outside of a 6th floor, Bronx apartment window before dropping her as horrified neighbors watched.
The incident told police came during a 'psychotic episode' .
According to a report via the nydailynews, the mother told family members she thought 'the devil was in her' as she threw her daughter out into the open air at 1.30pm. 
Junilah landed on the pavement below, at the intersection of Tiebout Ave. near 182nd st.
Emergency workers rushed the baby to St. Barnabas Hospital, where she died an hour later.
At one point, prior to throwing her baby out of the window, neighbor, Lizette Rodriguez, told the nypost, 'I heard [the baby's mother] screaming and she was saying, 'Praise God!' 'Hallelujah!' Then she was screaming 'I'm going to throw her! I'm going to throw her – we're all going to die.'
One man, named Lopez, according to a report via CBS said from his apartment that he could see the other children.
Told the man: 'So I'm thinking she's going to throw more kids out. But eventually, that's not what happened,'
'Cops came, knocked the door down, and they started to get them out. She was laying on the floor naked, and after that, she started just telling, you know, 'God help!' you know, stuff like that.'
Witnesses tell NY1 the three kids were naked and outside of the building before the infant baby was thrown.
Louella Hatch, 76, Fearon's godmother, said she didn't believe the young mother was capable of committing such a horrific act.
Told the woman: 'She needs help … I want her to get help,'
'Something's got to be wrong. She wouldn't do that.'
Hatch had just returned from a church meeting when someone told her that a baby was thrown from a window in the neighborhood.
'When I realized it was my building … I knew — that's my goddaughter,' she said.
Fearon's three older children — a 10-year-old boy and two girls, ages 4 and 8 — were all in the apartment at the time of the mother's apparent breakdown, cops said. None of the other children were harmed.
Cops took Fearon, 27, to Bronx Lebanon Hospital for a medical evaluation. Charges were pending, officials said.
Fearon was showing signs of instability in recent days, Hatch said.
'She feels like the devil is in her,' Hatch said. 'Yesterday I went (to her home) and that's what she told me. She's saying the same thing today.'
'I told her 'You need help because you have other kids,'' Hatch said.
According to a report via CBS New York, no charges have yet been filed.
Not understood is if the mother has had previous run ins with child services, psychological episodes along iwht a possible rap sheet?
The death of Junilah comes just over two after after 33 year old Bronx woman Jennifer Berry threw her literally newborn baby out of W.183rd st University Heights building.
An earlier piece this year, via WSJ described the scene of today's incident, Tiebout Avenue as 'a place made tense and weary by violence.'
Images via facebook