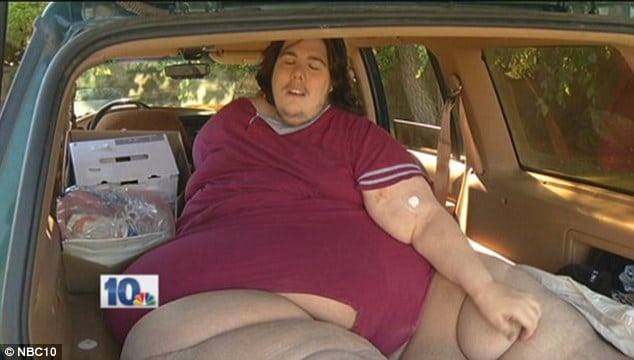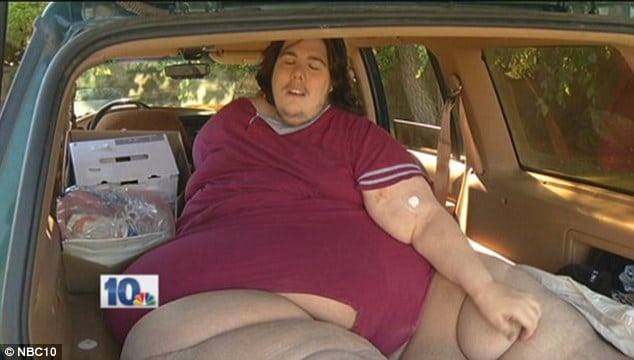 Steven Assanti an 800 pound Rhode Island man has told of being forced to live in his father's SUV after the hospital he had been staying at threw him out after ordering a pizza.
The 33 year old man's ordeal comes after having previously checked into Rhode Island Hospital in a desperate bid to combat his 'eating' addiction.
Over the past few months there, the man managed to only lose 20 pounds.
Whilst questions may have been asked as to why the man wasn't dropping weight, now that he had presumably been sequestrated from unsound eating habits, the hospital decided it had no recourse but to throw Assanti out after he broke the rules and ordered himself a takeout meal.
Weighing 778 pounds, a mere 20 pounds less than when he had initially checked in at the Providence facility, Assanti was going to be forced to fend on his own.
Speaking to NBC10 the man told of his plight:  'It's an addiction and I realize that. And it's a disease.'
Assanti explained that he was supposed to remain at the hospital until his weight dropped to 550 pounds, at which point he could undergo gastric bypass surgery.
His father Steven Veilette said he can't take his son home – but has no idea what to do.
Told the father: 'I just don't know who to turn to,'
'I called everybody, everybody you can think of in the state of Rhode Island and nobody seems to be able to help me.'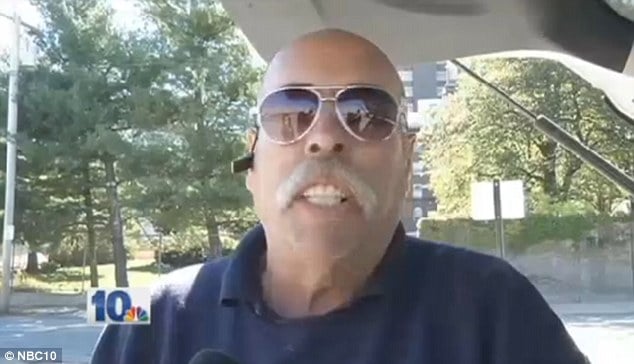 The father said even if he was able to get his son up the stairs of his home, it would almost certainly mean returning to his previous eating pattern.
Since being thrown out of the hospital program, Assanti's father managed to get his son into the back of his SUV. In the interim the father has vowed to keep driving until he finds a permanent solution.
One instance saw the father taking his son to the ER at Kent Hospital, but they were not permitted to spend the night.
Yet there might be help in the offing.
A social worker at the hospital told the pair that a facility in North Attleborough may be able to help, which the father now plans to visit.
Interestingly an appearance on fake self help guru, Dr. Phil in 2007, led to Assanti disclosing throwing temper tantrums so loud that his dad feared they'd be kicked out of their house if he didn't give in to his son.
In the interim, Steven Assanti's father has taken to documenting his son's progress, where he recently posted a video thanking fans supporters.
Told a video post: 'Hopefully, in the near future there will be a positive follow-up with my weight loss.
'I would like to thank all my supporters as well on my Facebook page and also to all the negative comments that give me a thicker skin.'
In the interim, Assanti continues to post on his own facebook page, FatBoyGetDown where he has told fans that he simply wants to have a life and not be trapped along with reminding fans to 'please stop calling my hospital room and respect my privacy.'