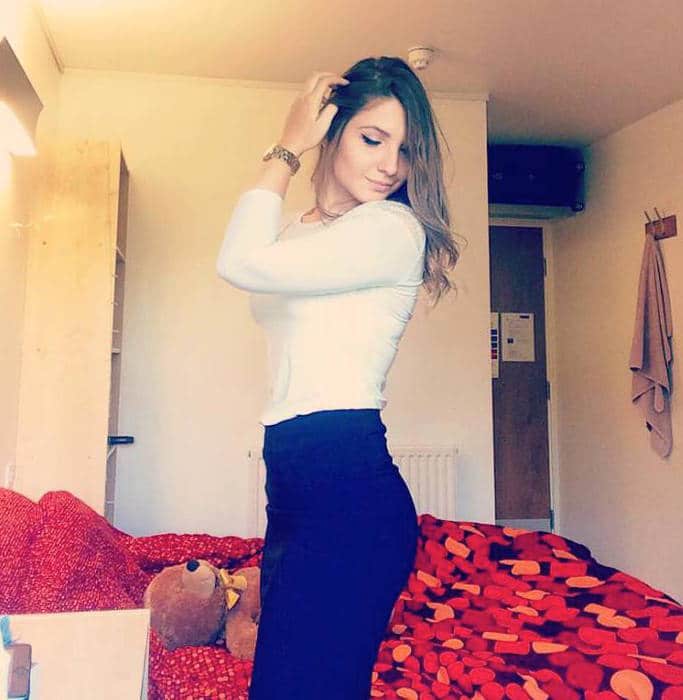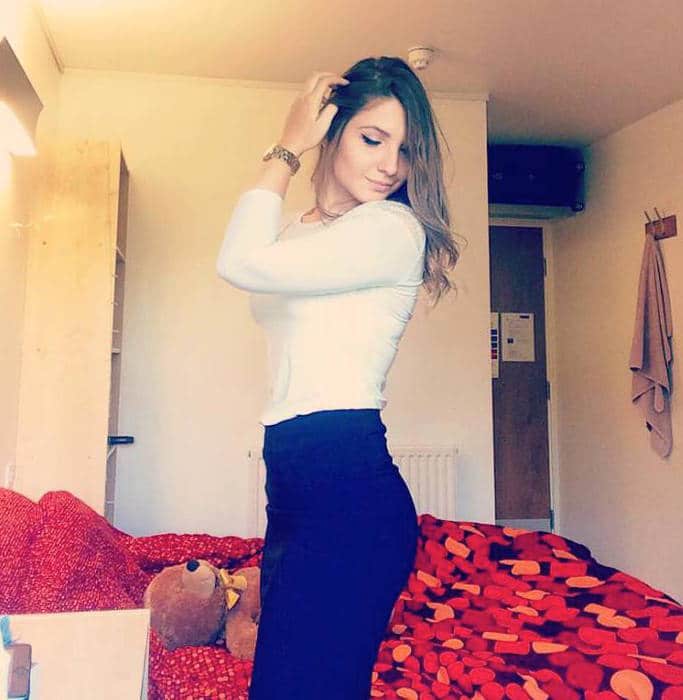 It seems first year UK law student, Paula Ursu has found herself in a spot of bother after finding herself a target of other women critical of her 'polished' appearances.
Courtesy of SWNS, the London Royal Holloway University law student has told of getting 'strange comments and looks about ' her appearances from other women in her course. 
Of contention is the degree to which Paula Ursu gets herself ready for lectures, with the 18 year old telling she gets judged for wearing make up, heels, make up and of course immaculately doing her hair.
In an article for the school newspaper, The Tab, Paula proceeds to explain her frustration, venting at the scorn she's come to receive: 'I'm fed up of people thinking I'm dumb because I dress nicely for lectures'
'People would say to me "oh you look dressed up for university"
'In the beginning, I tried to explain myself, but now I just think it's none of anyone's business how I choose to look.'
In the piece, Paula who has only been studying law for a matter of weeks, claims that there are two types of law students: 'those of us who like to dress smartly for uni and the people who slum it around campus in tracksuits and pyjamas'.
Paula, who speaks five languages, goes on to tell that she considers herself to be a feminist, insisting that she only dresses well because it helps her stay focused.
Reiterates Paula: 'It doesn't even take me that long to get ready, maybe 20 or 30 minutes.
'I wake up, shower, have breakfast and then try to pick out a new outfit every day, do my hair and make-up and that's it. It's just a ritual.
'If I like the way I look I'm more confident and I work better. I do it for myself, not anyone else.'
Adds the student who lives in Turkey with her family when she's not at university: 'There's already a lot of people who don't treat women as equal and it's sad when other women try to bring each other down.
'We should be empowering each other, and the way I dress makes me feel empowered.'
Since writing about her experiences, Paula tells of having received lots of  positive feedback from undergraduates who used to judge her.
Explains the aspiring lawyer: 'I was surprised that I got a lot of positive comments – a lot of women said I was brave.
'I don't see why people judge others, I'm not asking them to like me – I just don't want to be judged.'
And then there were these comments on the web that piqued my curiosity, see what you think?
I believe there are a lot of jealous women who because of laziness or not caring, they will attack women who look nice.
Sounds like a typical 18 year old snot who thinks they know it all. No one is perfect. But she thinks she is. Hopefully she'll grow out of it.
There is nothing wrong with wearing make-up having nice hair and basically taking pride in your appearance I am sure most women are all for it…….. BUT I am quite sure the issue with this girl is her ugly self obsession which make people dislike her and due to her self infatuation she's actually presuming its jealousy…..sad.
Rubbish. She is attention seeking/ trying to become famous.