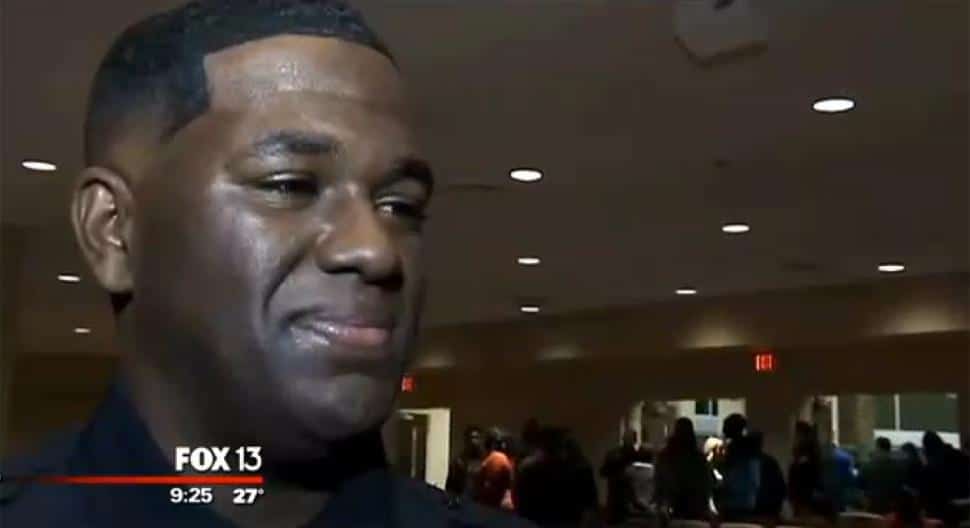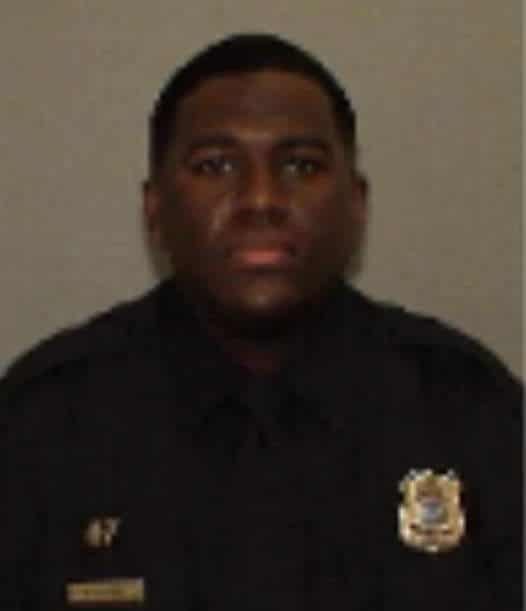 Questions have been raised after rookie Memphis police officer Terence Olridge and soon to be dad was fatally shot dead at the family driveway as he made his way to work Sunday afternoon.
According to a report via Fox13, the 31 year old Olridge had been with the police department for a little more than a year. The shooting of the off duty cop happened at 12.52pm in what authorities have since described as an ambush.
The scene played out in front of the man's horrified four month pregnant fiance, who called 911 dispatchers, with her fiance rushed to Regional Medical Center in critical condition but soon dying of his severe wounds.
Director Armstrong just spoke to media about the office shot and killed in Cordova. @FOX13Memphis pic.twitter.com/xbX12if53Z

— Jeremy Pierre FOX13 (@JeremypierreFOX) October 11, 2015
At the time of the slaying, the man's family had just returned from Sunday church services (yes the painful irony) when the Memphis rookie cop was singled out.
Since the man's death, Memphis Police Director Toney Armstrong told of brining a male suspect into custody. The motive of the shooting has yet to be understood.
Disclosed the victim's uncle, Jerry Kelly via WREG-TV: 'It's sad, sad it keeps on happening in Memphis. Just another life gets taken,'
The uncle told how his nephew, in his uniform at the time, crawled back into the house upon being shot where he sought help.
Reiterated the uncle: 'We just got a call, told us he'd been shot on his way to work, that he made his way back to the door some kind of way,'
'I don't know exactly how he made it back, but made it back to the garage door.'
The fatal police shooting comes just two months after Memphis officer Sean Bolton was gunned down by a small-time drug dealer
'It just doesn't get any easier,' Armstrong said. 'I didn't think that we'd be here again so soon.'
In February, Olridge spoke to My FOX Memphis at his police graduation ceremony.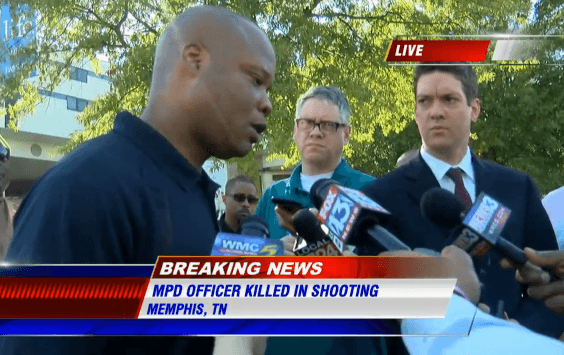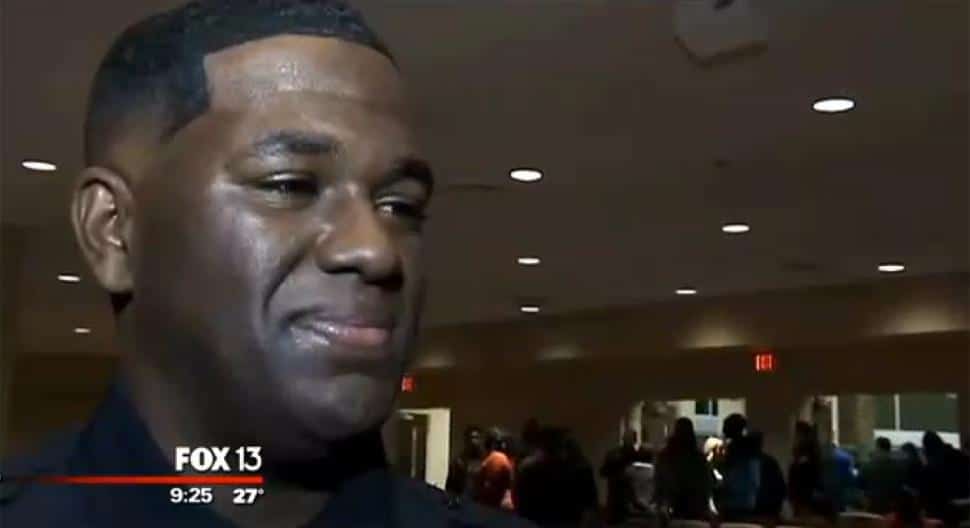 'Got a task ahead of me and I am prepared,' told the rookie Olridge at the time…
Another vantage point of shooting scene on Longshadow Lane. Crime tape surrounds the block. pic.twitter.com/NhQ5tTotWc

— Brad Broders (@Local24Brad) October 11, 2015