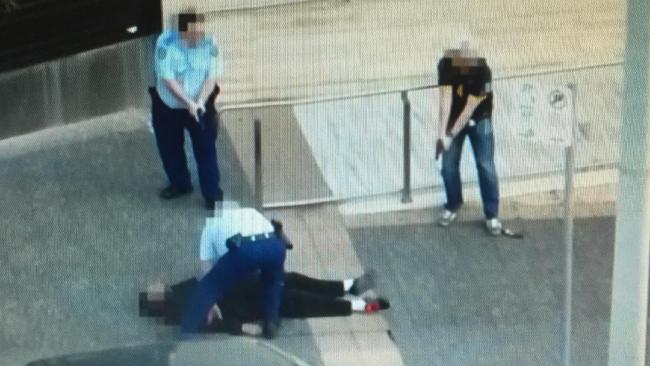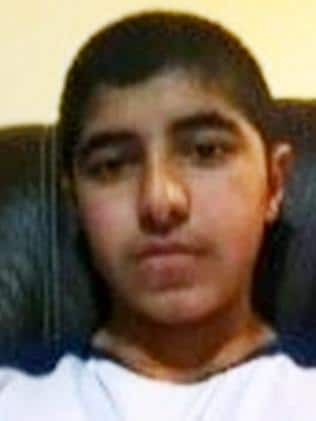 Parramatta, Sydney police have yet to uncover the motive of a 15 year old 'radicalized' youth, Farhad Jabar Khalil Mohammad as he brazenly shot dead a police accountant in the back of the head at point blank inside a police station before exiting the building to dance joyously along the street.
The shooting death of the father of two, Curtis Cheng, 58 would moments later lead to a gun match between the Iranian born teenage killer and three police constables with video capturing the final moments of the killer as he was gunned down.
The shooting occur Friday afternoon, local time just meters away from the Goodstart Early Learning Centre where young children could be seen in video footage playing as the shooting unfolded.
According to a report via smh.com.au, the teen was able to walk unchallenged into the police headquarters and choose his random victim, the hapless Curtis Cheng who worked in the  police finance department and was at that moment leaving work.
Moments later the teen would be observed dancing joyously along the street shouting 'Allah Allah.'
The 15-year-old continued to fire his handgun outside the police building until he was killed in a shoot out with three special constables. 
According to authorities, Farhad Jabar Khalil Mohammad had visited a mosque where he changed into a black robe just before the killing. Why the boy had gone to the mosque or changed into the robe is yet to necessarily be understood.
Witnesses told observing Farhad moments before the shooting 'carrying on' outside police headquarters for a few minutes, with one source telling: 'He drew attention to himself to the extent some people caught it on their iPhones.'
A breakdown of the youth, reveals Farhad was of Iraqi-Kurdish background who had been living with his family in an apartment block in North Parramatta. 
It has emerged that his sister Shadi may have been attempting to reach Iraq or Syria the day before the shooting as she flew out of Australia on a flight bound for Istanbul on Thursday. 
A report via ABC indicated the sister taking all her belongings. Of question is what may have prompted the sister leaving presumably permanently from her Sydney family?
Police said Farhad teenager was not on their radar, but revealed that his relative was known to law enforcement or intelligence agencies.
Told a source via ABC:  '[The relative] was a bit of a problem, he did come to the attention of police and counter-terrorism [authorities].'
A report via the dailytelegraph speculated the shooting may have come about because the youth may have sought to impress a group/relative that was already under investigation by counter-terrorism authorities.
Of question is whether the youth was recruited specifically to carry out the attack, or whether he carried it out unprompted?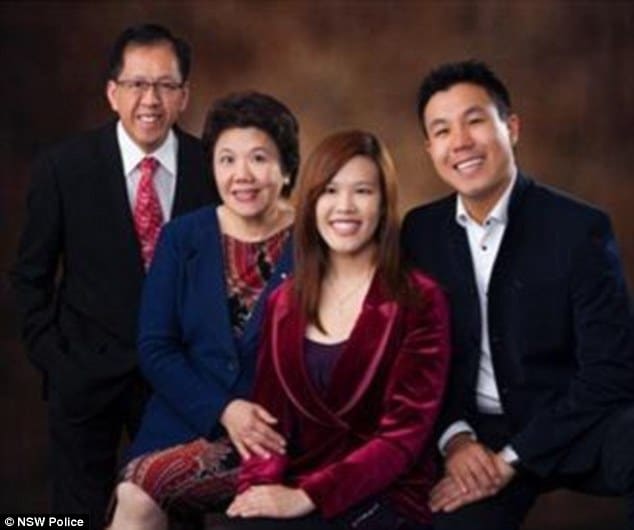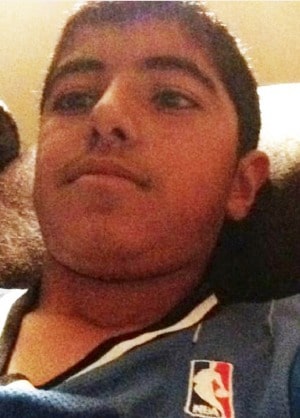 Following the attack, the 15-year-old's brother contacted police where he worked with police.
Reports tell that Farhad was a student at Arthur Phillip High, which is just 300m from where the double shooting took place. 
Officers searched the teenager's North Parramatta family home on Friday and took his computer equipment. 
But they revealed they had not yet discovered any messages, religious writings or notes left by Farhad. 
At a press corp, Police Commissioner Andrew Scipione said the teen's actions were 'politically motivated and therefore linked to terrorism'.
Nevertheless Scipione conceded police were still 'unsure of Farhad's exact motivations'. 
Told the Police Commissioner: 'We're a long way from establishing a full picture of this man, his exact motivations still remain a mystery to us.'
Police also indicated no information linking the teen to any specific group.
'There is nothing to suggest that he was doing anything but acting alone,' reiterated Scipione.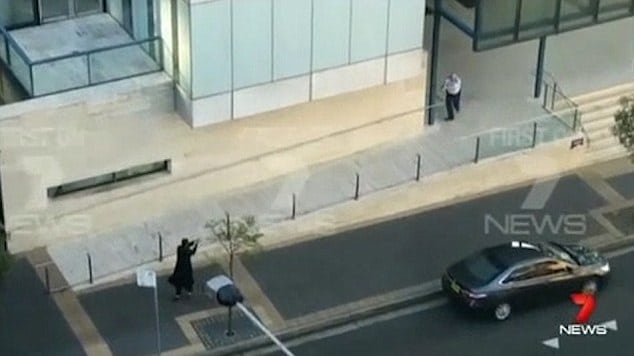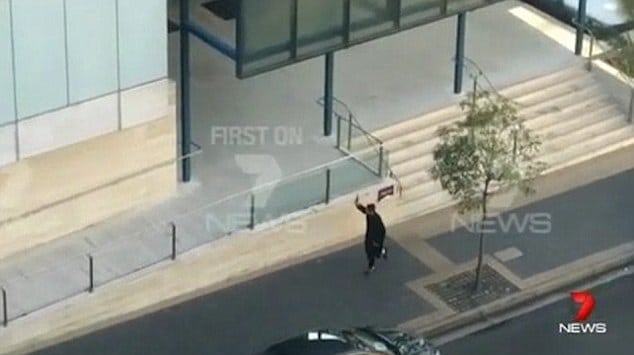 Debate has risen as to whether the shooting death of Cheng was a targeted one or purely the man being at the wrong place at the wrong time, as questions as to why Cheng was specifically gunned down rage on.
'We are not sure whether he was targeted because he came from a police facility — we may never know. But he was certainly targeted in terms of the shooting,' Commissioner Scipione said.
'It was a direct shooting.
'Certainly it wasn't a ricochet, it was a targeted shot that took his life.'
He also paid tribute to the three special constables who put their lives on the line to gun down the shooter. 
Offered Scipione: 'I don't think I've seen greater acts of bravery than I saw last night,' 
'Those special constables certainly put their lives on the line, knowing that they were under fire, probably aware that somebody had been shot.'  
The attack has since led to local commentators calling for tighter immigration rules of Islamics entering Australia and concerns that militants have taken to grooming 'radicalized behavior amongst members along with debate as to Islamists 'ongoing' failure to assimilate in the prevailing Western culture.