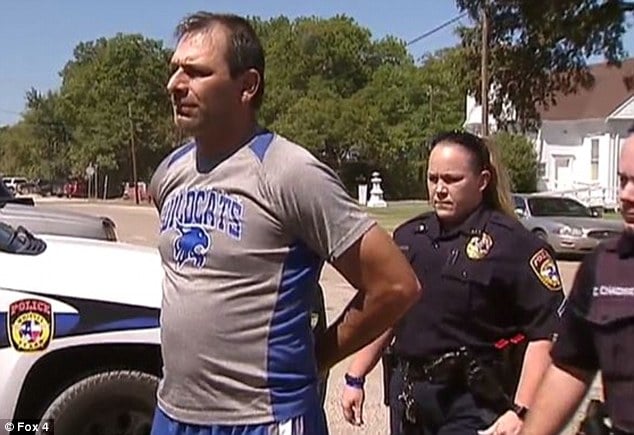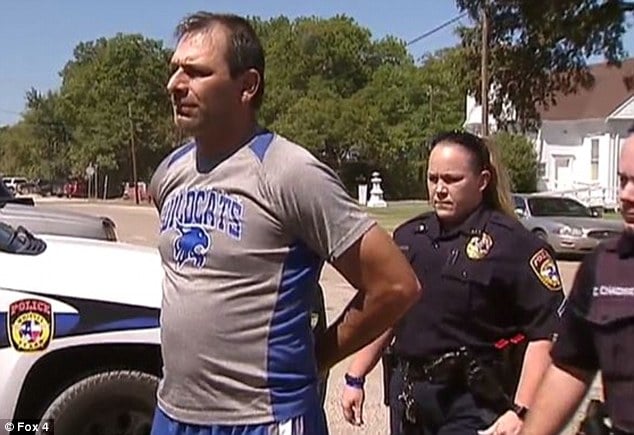 Scott Lattin a disabled Texas veteran has been arrested after claiming his truck was vandalized by supporters of Black Lives Matter when in fact he had vandalized it himself.
According to a report via Fox 4, the vet initially claimed his pickup was vandalized in 'retaliation' to him painting 'Police Lives Matter' on the truck's back windshield.
The inside of Lattin's truck was ruined and the outside was tagged with 'Black Lives Matter',  graffiti and the hashtag 'FYF'. 
The tag reports KWTX stands for 'F**k your family' or 'F**k your feelings.'
Why or who would want to specifically target Lattin wasn't necessarily understood.
Nevertheless police would become suspicious after viewing a news story of the purported vandal which showed the inside of the truck damaged. An instance at odds with the fact that when cops initially responded to Lattin's claim of vandalism, the inside of his truck had been untouched.
Explained Whitney Police Chief Chris Bentley: 'We had initial video when the officers took the report and then we saw the story on Channel 4,'
'When we looked at those two videos, there were some differences in those and that led us to take the investigation into a different direction.'
Lattin, who also had the fence outside his home decorated in support of police, has since publicly denied the allegations, but his arrest warrant noted the disabled vet admitting damaging the inside of the pickup.
A GoFundMe was then started in a bid to raise money to pay for repairs to the truck, with the fund managing to raise around $6,000.
Yes bigots will always love the plight of another bigot.
Since Lattin's arrest, authorities have sought to have the ill gotten funds returned to donors. 
Read a note on the fund page: 'Engage me in a dialogue, don't destroy my stuff. 
'This is the only truck we have. 
'I firmly believe black lives matter, white lives matter, police lives matter.'
While filing a false report is only a misdemeanor, authorities have told felony criminal charges could be pending.