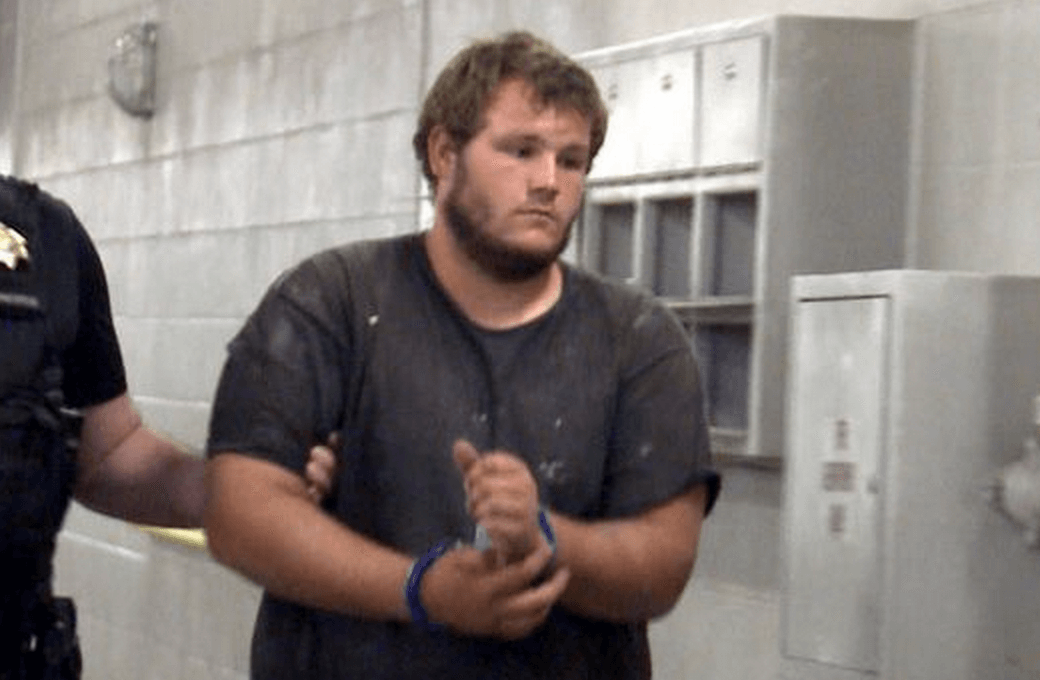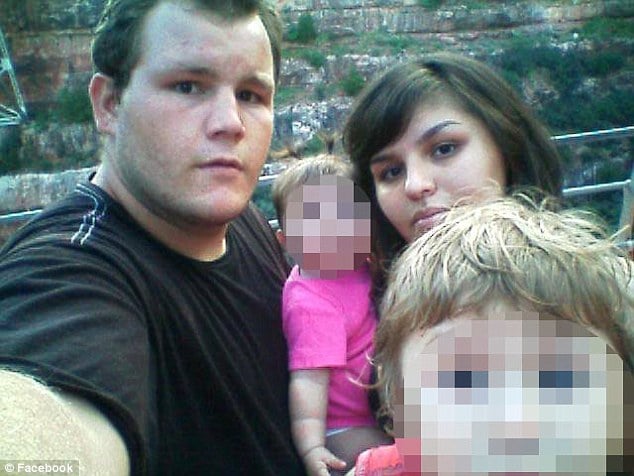 Leslie Allen Merritt Jr a 21 year old landscaper has been arrested in connection to the Phoenix, Arizona Highway Freeway sniper shootings. Yet there's one hitch. Merritt and his family insist authorities have arrested the wrong man.
Merritt's arrest at 7pm Friday comes after a string of random shooting in Phoenix, with authorities telling that have Merritt's gun has been forensically linked to four of the eleven cars hit.
The four shootings, which took place on August 29 and 30 involved a tour bus, a SUV and two cars, all of them on Interstate 10. In all four instances no one was injured.
Merritt's arrest came after investigators tracking Merritt throughout the day Friday, spotting him at a pawn shop selling a gun, according to NBC affiliate KPNX.
Appearing in court Saturday morning, charged with four counts each of drive-by shooting, intentional terrorism, discharging a firearm within city limits, aggravated assault, discharging a firearm, criminal damage and disorderly conduct, Merrit proclaimed his innocence. Insisting that authorities had arrested the 'wrong guy' because his gun was in a pawn shop.
Told Merrit after a judge slapped the man with a $1 million bond: 'All I got to say is you got the wrong guy'
Adding: 'I can never afford that bond. I got two kids.'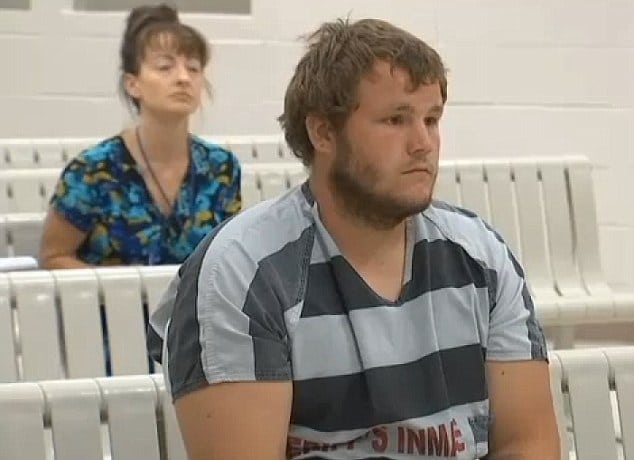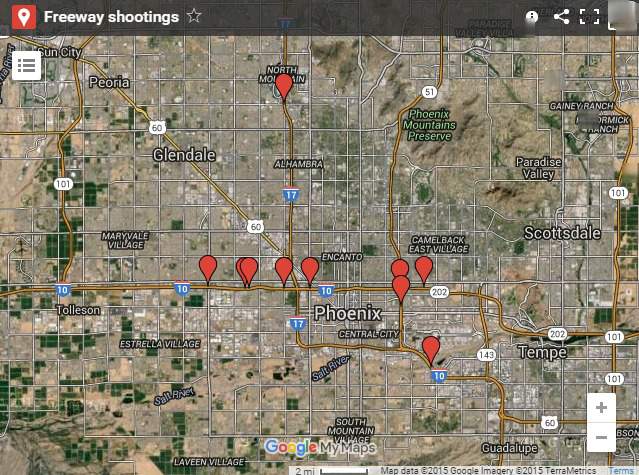 According to a report via AP, Merritt denied being the shooter because his gun was at a pawn shop for 2 months. Nevertheless, the judge, said there was 'significant probable cause' to charge Merritt.
Also raising questions as to whether Merritt carried out all or any of the Arizona Highway sniper shootings is a claim by Frank Milstead, director of the Arizona Department of Public Safety, who held some of the violence could have been carried out by 'copycats.'
Responding to claims that his son was the Phoenix highway sniper, Leslie Merritt Sr said he believed his son was being made a scapegoat by cops who were desperate to make an arrest under immense public pressure. The father added that there no way his son could be the shooter on account of working 12-15 hour days as a landscaper.
Said the father via AZ Central: 'Whoever thinks my son is the I-10 shooter is a moron,'

'He has way too much value for human life to even take the slightest or remotest risk of actually injuring someone.'
The suspect's mother-in-law, Cynthia Sauceda agreed.
'Leslie is not like that,' she told KPHO . 'That's not Leslie. Leslie has a big heart. He would not do this, especially when he's working hard to support his two kids … He goes to work, and he does everything that he's supposed to be doing.'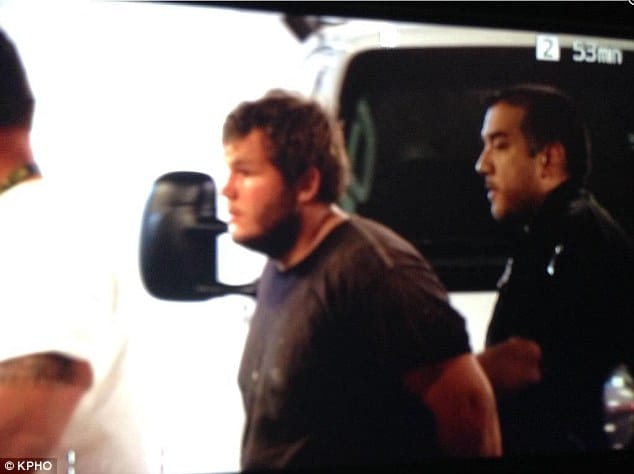 Of intrigue is Leslie Allen Merritt Jr's Facebook page (since removed) which shows the accused sniper in a shows a video firing a rifle with a young boy at his side. The page also contains a series of pro-gun and anti-government posts.
Also of note are reports documenting Merritt having a criminal history.
In 2013, Merritt was charged twice by the Phoenix Municipal Court, once for failing to stop at a scene involving a damaged vehicle, for which he pleaded guilty. The second was assault and criminal damage; the charges were later dismissed. He also had three cases in family court in 2012 and 2013. In one he filed for an order of protection against a redacted name, and the 2013 cases involved his children. No additional details were available.