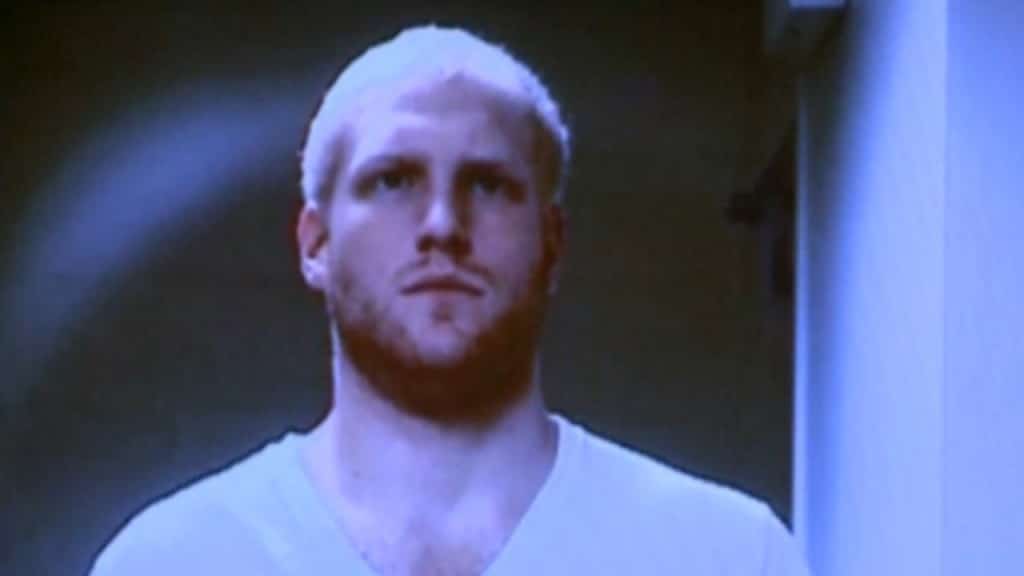 Grant Jacob Taylor, 22, from Lansing, Michigan, was Thursday afternoon charged with deliberately hitting and killing a father-to-be firefighter and war veteran Dennis Rodeman before driving away.
The death of the newly married man came yesterday as Rodeman collected money for charity.
Investigators say Rodeman was standing in the road collecting donations when he had an altercation with Taylor, who then swung his pickup truck around before running him down. The man's arrest came after Taylor led cops on a police chase.
Rodeman, who had worked at the fire department for seven years, survived the initial impact and was taken to hospital, but died from his injuries late yesterday evening.  
Prior to becoming a fireman, Rodeman served with the US Marines, competing a tour of Fallujah, Iraq.
Cops said Rodeman was hit at 3.40pm while taking part in the annual 'Fill The Boot' fundraiser for the Muscular Dystrophy Association and the International Association of Fire Fighters.
Told Lansing Mayor Virg Bernero during a press conference: 'This is a shocking and unthinkable tragedy. Dennis was cut down in an instant, doing what he loved, what he believed in, what he believed in most: helping others.'
Appearing in court, Taylor was charged with failing to stop at the scene of a personal injury accident causing death and two counts of third degree fleeing and eluding. 
Pending consideration, Magistrate Laura Millmore denied Taylor a bond due to the seriousness of the charges, with charges likely upped to that of murder and felony fleeing and eluding.
Taylor is scheduled for a preliminary hearing on September 23 in District Court. He said he would hire his own lawyer, but was assigned one for the time being due to the severity of his case.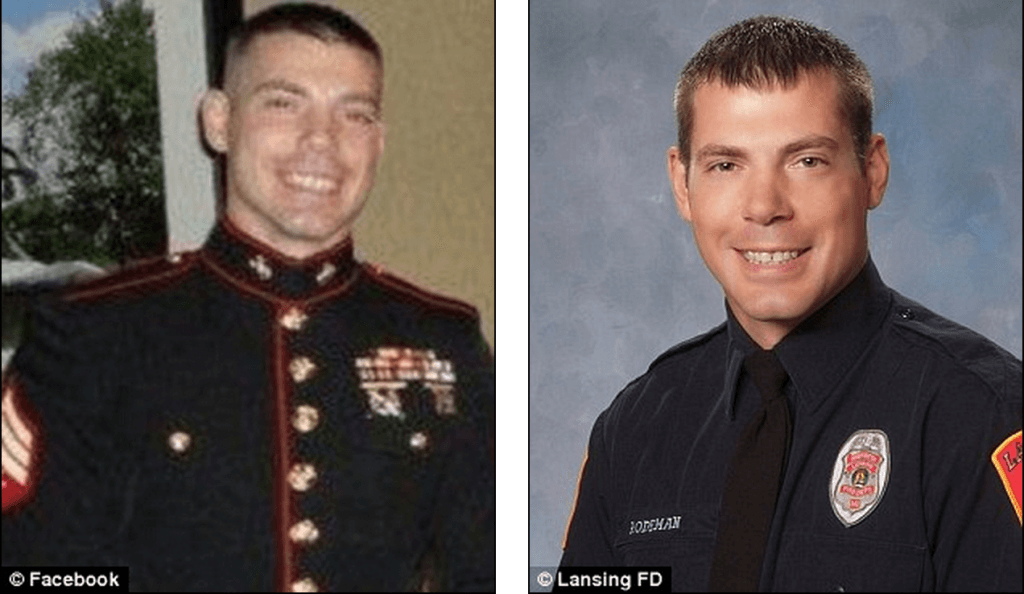 Earlier, Lansing Police Capt Jim Kraus said Rodeman and the driver of the pickup had exchanged some words before the firefighter was struck.
Said Kraus: 'The suspect came by, was upset for whatever reason (and) circled back around' before striking the firefighter,'
'The preliminary investigation is that he deliberately hit the firefighter who was standing in the road collecting for the charity.'
Told fellow firefighter James Jenks via Fox2Detroit: 'He [Rodeman] was just lying there. No movement at all, blood.'  
Offered witness, Tionna Davis via The Lansing State Journal who was driving in the area when she saw the Chevy S-10 pickup swerve from one lane to another before striking Rodeman: 'He literally tried to hit him.'
Rodeman's death comes just two months after being married, with the man and his wife Katherine expecting their first child together, Fire Chief Randy Talifarro said.
Talifarro described the fireman as a highly regarded colleague with an 'unblemished' work record, adding that 'he was a joy to work around.'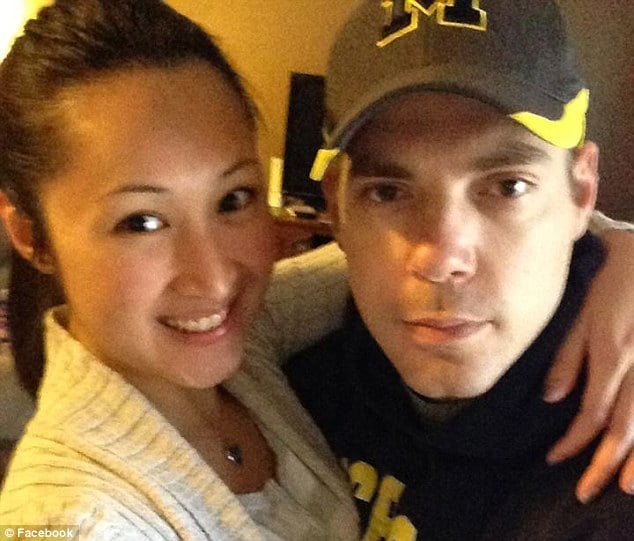 Mayor Bernero called Rodeman's death 'a senseless, unthinkable tragedy that had left the community in a state of shock.
He also dubbed the fallen firefighter and veteran a 'hero twice over.'
'He served his country with great pride, bravery and ability, having survived a tour of duty in Fallujah, Iraq, one of the most dangerous places in the world,' Bernero said.
'It is beyond comprehension that this American hero lost his life on the streets of Lansing while collecting charitable contributions for children afflicted by muscular dystrophy.'
In keeping with his character, Rodeman's final Facebook message, posted just hours before his death Wednesday, was a graphic honoring fallen Vietnam War veterans. 
A GoFundMe campaign has been launched by the Lansing Fire Department to raise funds for Rodeman's pregnant widow.