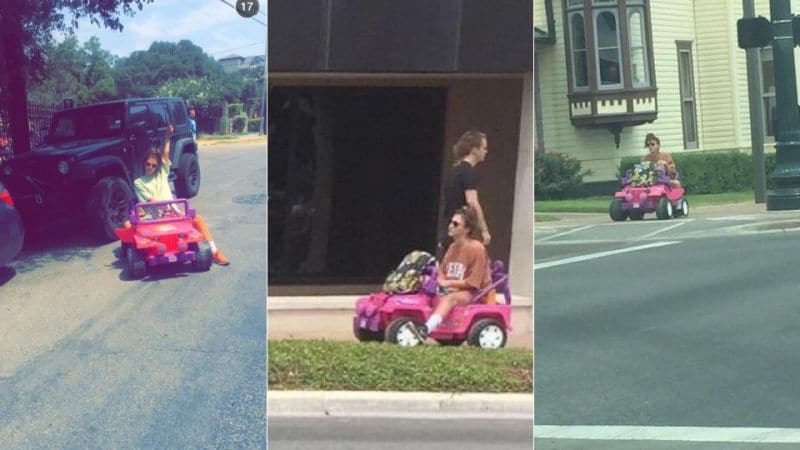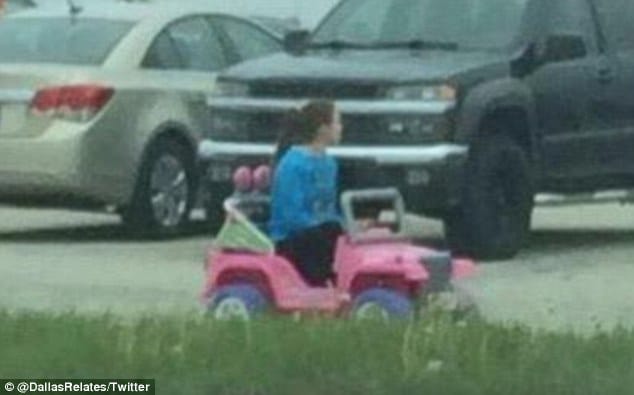 It seems DWI Barbie Jeep girl, aka Texas State University, industrial engineering student, Tara Monroe is in fact way smarter and wilder than the law could have ever imagined after the sanctioned 20 year old woman found an alternative way to get round after a recent DWI arrest.
Stripped of her driving license after refusing to submit to a breathalyzer during a traffic stop en route to a concert, Monroe was left with only two modes of transportation options: a bicycle or her feet.
But there was a third option that no one could have imagined, except perhaps Tara Monroe herself.
According to a report via My San Antonio, the 5-foot-3 college student hatched on the plan that she might still be able to get around if she instead just found herself a battery operated jeep. Specifically a pink and purple toy car normally designed for kids.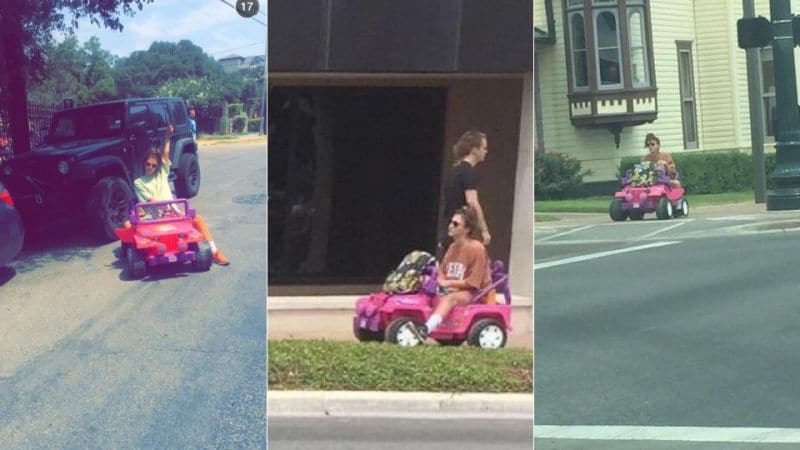 Coming across an advertisement for one such battery jeep, Monroe went along to meet a woman selling the hot pink and purple Barbie Jeep (yes admit it, you once rode in one too…) only to confound the seller when she asked where the child was when it came time to trying the new battery operated 5mph cruiser.
'I'm it' replied Monroe nonchalantly at the time to the seller's astonishment.
Since then, Monroe has become something of a local attraction on the Texas State University-San Marcos campus, where she has been observed ritually cruising in her miniature automobile. She has in the interim has also become a savior of generation angst Y fellows who have rallied to applaud the woman's shrewdness and her irresistible gumption and the hot new pink and purple jalopy that she drives around in great pride….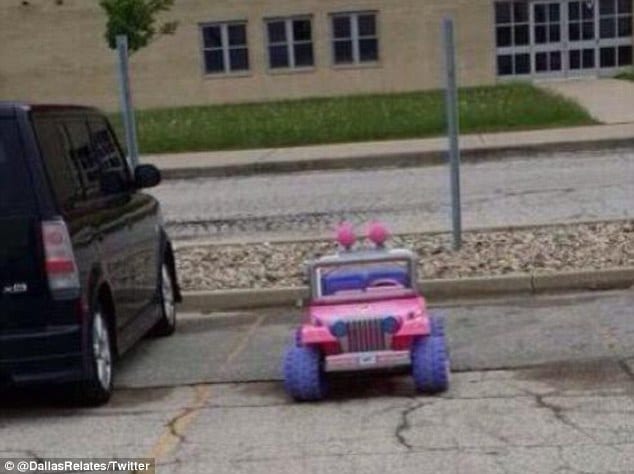 YOU GUYS THIS GIRL DROVE A PINK BARBIE JEEP TO SCHOOL pic.twitter.com/7vQPnd01ZP

— Whatever, fuck it (@DallasRelates) September 2, 2015
Barbie Jeep Girl is a legend. #TXST19 #TXST pic.twitter.com/Z2zZQjESxL
— c l a r y (@_c_l_a_r_y_) September 3, 2015