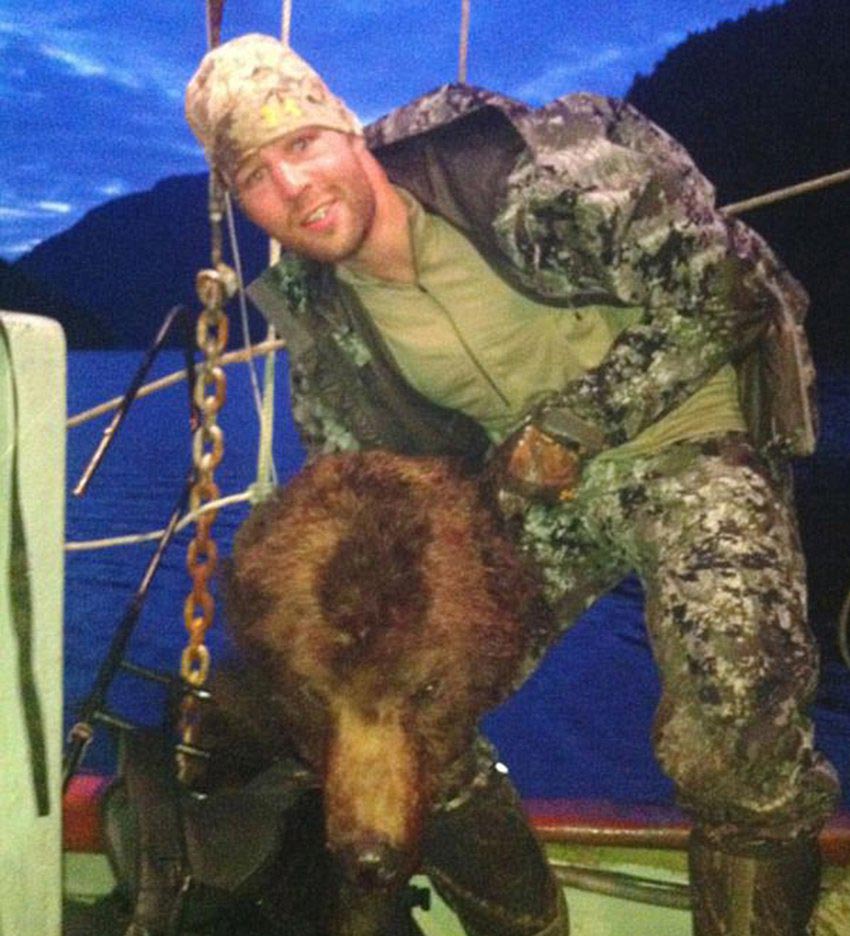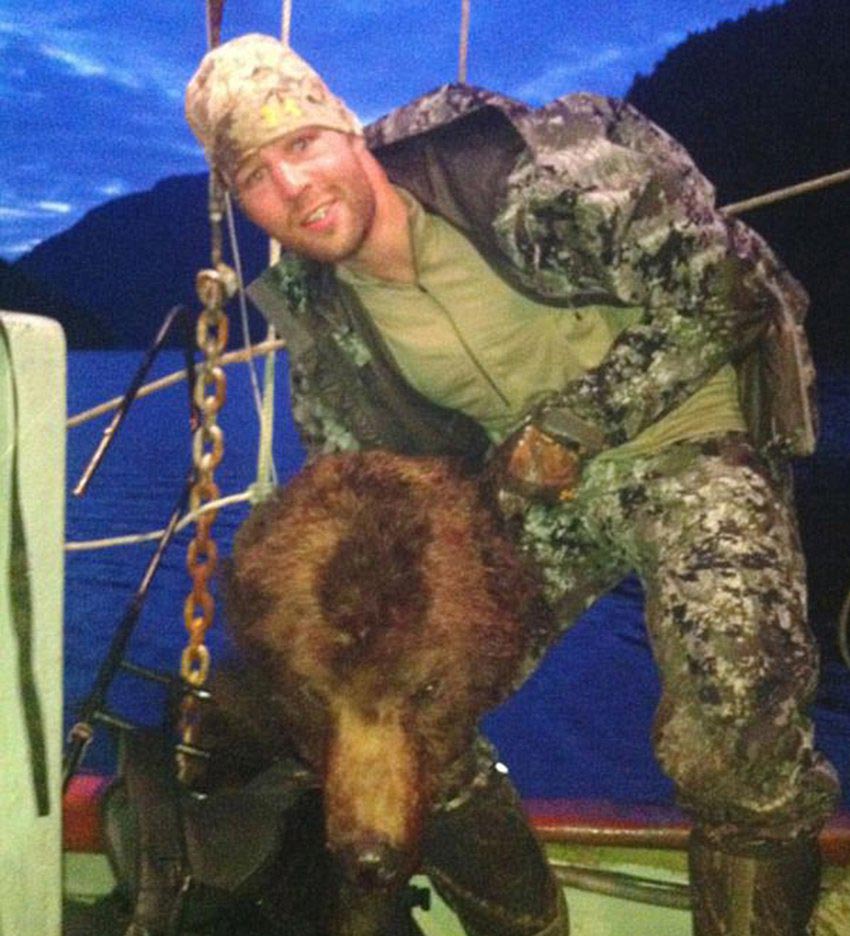 NHL player, Clayton Stoner, 30, of the Anaheim Ducks, is facing criminal charges after posting images of a bear online after killing and beheading the grizzly bear in coastal British Columbia, Canada, in 2013 during an illegal 'trophy hunt.'
Charges against the player comes after a lengthy investigation where he was booked on two counts of making a false statement to obtain a hunting license, hunting without a license, hunting wildlife out of season and unlawful possession of dead wildlife, reports the Vancouver Sun.
Outrage would come to the fore after Stoner was photographed holding the severed head of "Cheeky."
Furore against Stoner comes after Minnesota dentist, Dr Walter Palmer was identified as the hunter who purportedly illegally hunted down iconic Zimbabwe lion, Cecil, leading to international outrage and condemnation.
Aggravating matters against Stoner, is Canadian law which mandates that hunters be Canadian citizens or need to be physically present in B.C. in 'six calendar months out of the 12 calendar months' before applying for a hunt.
In previous assertions, Stoner defended his trophy hunt, telling:
'I grew up hunting and fishing in British Columbia and continue to enjoy spending time with my family outdoors,'
'I applied for and received a grizzly bear hunting licence through a British Columbia limited-entry lottery last winter and shot a grizzly bear with my licence while hunting with my father, uncle and a friend in May. I love to hunt and fish and will continue to do so with my family and friends in British Columbia.'
The shooting of the bear took place in the Kwatna River estuary, which is an area First Nations had declared off-limits to trophy hunting according to the Sun.