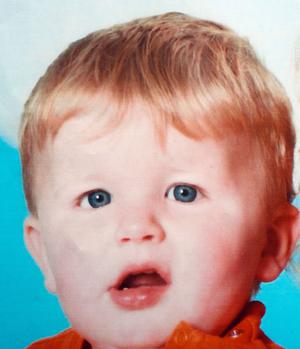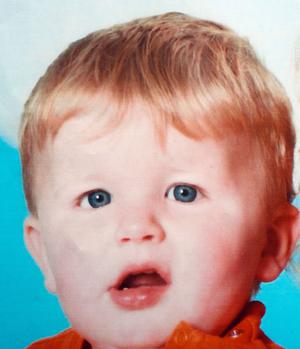 Thirty seven year old Frenchman, Christophe Champenois has appeared in court on charges of murder after allegedly killing his three year old son when he put the toddler in a washing machine and turned it on.
The man's actions came after the father sought to 'punish' his son Bastien for behaving badly at school' told prosecutors.
Appearing alongside her husband at the Assize Court in Melun, Paris was the child's mother, Charlotte Cotte, 29 who is charged with collusion according to a report via AP.
During the first day of his murder trial,  Champenois claimed he had no memory of the events on November 25, 2011, when Bastien died.  
It was Champenois himself who called emergency services in the town of Germigny-l'Eveque, east of Paris, saying he had a 'small problem' as his son had fallen down the stairs.
At the time the father told he had given the toddler a bath and that the toddler must have drowned because he had water coming out of his nostrils.
However the victim's older sister, then five, told the doctor: 'Daddy put Bastien in the washing machine because he was naughty at school.'
Adding intrigue was the assertion that Cotte has previously seen Champenois put Bastien in the washing machine and turn it on.
Cotte told investigators she was doing a puzzle with her daughter whilst Champenois was surfing on the internet while their son screamed inside the tumbling machine.
She said that when her ex-husband removed Bastien from the washing machine and noticed he was no longer breathing he said: 'At least he won't bother us anymore.'
In an interview with Le Parisien Cotte insisted she had tried to save her son and that Champenois had pushed her away from the washing machine.
A neighbor who came to the apartment to help described Bastien as 'frozen, completely naked. He was all white, limp, practically like a toy.'
Cotte was initially charged with failing to prevent a crime, but charges have now been upped to 'aiding and abetting murder and violence.'
Appearing in court on Tuesday, the woman denied any complicity.
Cotte's lawyer Gerard Zbili described her as a 'broken woman who lost the child that she loved' but who was unable to protect him out of fear of her husband.
Zbili added that Cotte had been regularly beaten by Champenois and claimed she had never taken part in punishments inflicted on Bastien.
Reiterated Jean-Christophe Ramadier, for Champenois: 'This isn't the trial of a monster, but of a person.'
Several child protection agencies are appearing in a civil suit in the case, which has revealed a deeply troubled family known to social services.
It has emerged that Bastien was not wanted by his father, who dealt out harsh punishments for his increasingly agitated behaviour at home and at school, such as locking him in a cupboard.
The case has also drawn scrutiny on why and how social services in preventing the ongoing mistreatment of the boy with records showing nine instances of  'worrying information' had been filed before the murder.
The family had been in the care of social workers for four years prior to the alleged murder, the court heard.
'This is not an isolated act… it is not a fit of rage or madness, it is the final act of violence against a child who was always mistreated,' said Isabelle Steyer, lawyer for a child protection group, who said Bastien has 'fallen through all the cracks.' 
A verdict is expected on Friday.