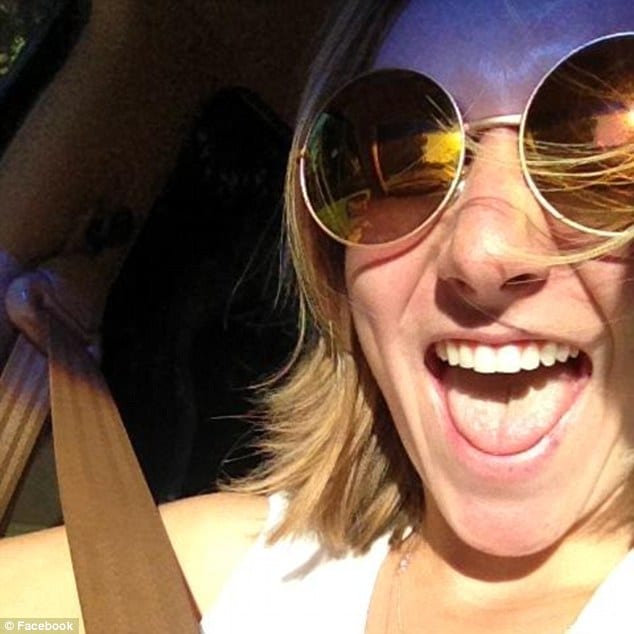 Authorities have yet to determine why two men since detained allegedly murdered fellow UCLA student, Andrea 'Andy' DelVesco, 21. The woman's murder at the purported hands of Alberto Medina, 22 and Eric Marquez, 22 on Sept 21 at her Westwood campus residence came shortly before the psychology and Spanish double major was due to appear in court this Friday on drug possession/drug dealing charges.
The arrest of the two men comes less than a week after the 4th year UCLA coed was found dead under mysterious circumstances at her torched Los Angeles apartment. At the time of her death, authorities told that the victim was burned beyond recognition.
At the time witnesses told heavy that apartment residents called police after hearing screaming in the apartment building an hour prior to the outbreak of a fire.
Marquez a fifth year undergrad student and Medina unaffiliated with the university would be arrested after forensic evidence and witness statements led to the men's arrest over the weekend as suspects in the girl's death.
Nevertheless questions remains how and why DelVesco came to be allegedly murdered and whether her death was drugs crime related?
According to a report via  NBCLA police believe the fire was set to cover up Andrea's murder, a crime committed just days before she was due in court to answer for charges she possessed meth, mushrooms, ecstasy and LSD with an intent to distribute. 
Throwing intrigue in to how Delvesco came to die are authorities claims that DelVesco's apartment was equipped with working smoke alarms, and the fact that there were no bars on the windows to prevent her from escaping ensuing flames and smoke.
Adding further intrigue and speculation as to whether the deceased college student was a drug dealer (and if so, who were her customers- the students?) court records obtained by NBC Los Angeles reveal Delvasco was arrested in early June in Westwood and arraigned a month later on charges of possessing ecstasy, LSD , methamphetamine and hallucinogenic mushrooms. 
At the time of her arrest, the Pi Beta Phi sorority girl pleaded not guilty to all counts and was released on her own recognizance. She was due back in court Friday, at which time a judge was supposed to set a date for a preliminary hearing.
Over the summer, DelVesco worked as a clerk at a Brentwood law office and was also employed at a Jumba Juice on campus. 
Speaking to Crime Watch Daily the dead girl's mother, Leslie DelVesco in an interview set to appear on TV on the 29th told: 'She was an angel on Earth,'
'She would just look you right in the eye when you were talking to her and you knew she saw into your soul.'
The Texas native, is survived by her parents, younger sister Alexis and brother James.
Images via facebook