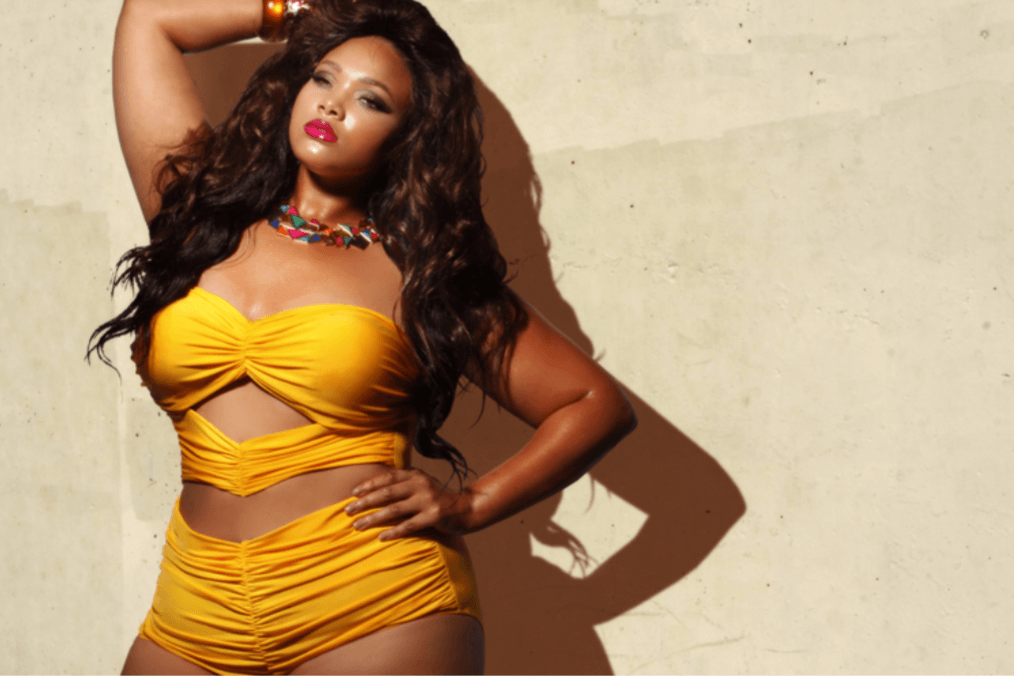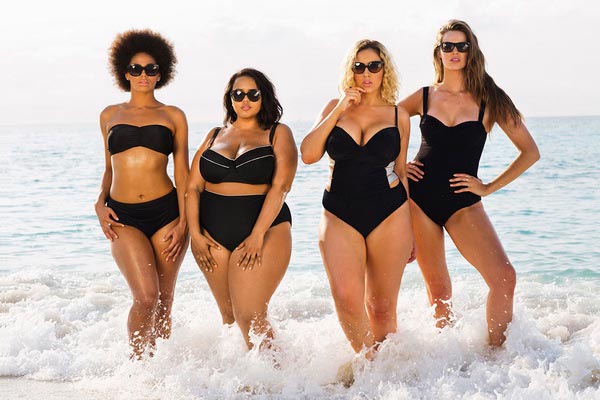 Let's be honest, the swimsuit selection at department stores often leaves much to be desired. If you're a woman with curves, you should be able to celebrate and honor those curves, not find yourself reduced to a pile of tears in a dressing room because you cannot find a flattering swimsuit in your size. Finding a plus-size swimsuit should not be an impossible mission that runs your self esteem into the ground.
Curves look good in swimsuits. Online retailers realize that women with curves deserve options. There is no need to hide your curves underneath an oversized T-shirt the next time you head to the pool. Plus-size swimsuits have come a long way since the turn of the millennium.
You no longer have to hang your head in the corner as you wear an unflattering plus-size swimsuit that you were forced to buy at the department store for lack of better options. Now you have so many choices and opportunities to embrace your own unique sense of style! In fact, high-waisted bikinis and tankinis are universally flattering on curves.
Retro styles are very prevalent this year, as well, and plus-size swimsuits can make any plus-size woman look and feel as sexy as a 50s pinup model. These classy retro looks will turn any man's head at the beach. Classic or modern, fashion forward swimsuits are available for women of all sizes.
Many plus-size bathing suits for women also have slimming control panels that offer you support as well as a beautiful and streamlined silhouette. Don't worry— these swimsuits still allow you to showcase your curves in all their glory! Just browse the selection at any of a number of online plus size swimwear retailers, and you'll see what I'm talking about. Whether you go with slimming stripes, the flattering lines of color blocking, or a nice slimming ruched style, there's something you'll absolutely love just waiting for you to find.
I know what you're thinking — sometimes you require a swimsuit when they are not yet in season. Perhaps you are taking a fabulous vacation or have enrolled in an off-season swim class.
You need options to select a swimsuit that is perfect for you. Before the advent of the internet, and the convenience revolution that came with online shopping, this task would have been quite daunting, but luckily for you, you live in the age where the internet has made online shopping a seamless and streamlined process. Retailers like swimsuitsforall make it easy to find exactly what you're looking for without the hassle.
You no longer have to suffer the indignity of selecting some ghastly swimsuit at a department store because it is the only one in your size. Online retailers empathize with your needs and have flattering and beautiful styles available 365 days a year regardless of the season. With such a robust selection, you are sure to find a plus-size swimsuit that suits your specific body type, and swimsuits for all might just be the place you should look first.
It is no wonder that some of the most beautiful women in history had curves that were celebrated. It is well-documented that Marilyn Monroe was not a size two waif. She relished her curves, and played up her assets. It is no surprise that her name is basically synonymous with beauty and sex appeal. So boldly show your curves and soak up some sun in a swimsuit that is sure to turn heads! Don't delay; find the perfect women's swimdress online and strut that beautiful beach body before it's too late.