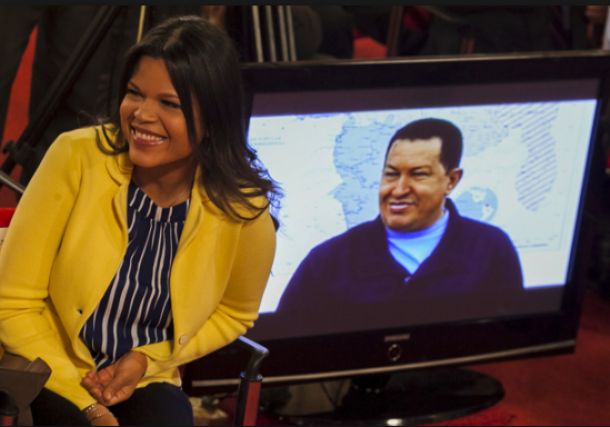 A new report has indicated that the ambassador daughter of late Venezuelan leader, Hugoz Chavez is the wealthiest woman in the renegade banana republic.
According to Diario las Americas, Maria Gabriela Chavez, 35, the late president's second oldest daughter holds assets in American and Andorran banks totaling almost $4.2billion,  this after the now ambassador daughter's father once famously declared, 'being rich is bad.'
Hugo Chavez's daughters refuse to leave Presidential party palace. Deafening parties 24/7.
If correct, the bounty would make Gabriela Chavez wealthier than media mogul Gustavo Cisneros, whom Forbes named the wealthiest Venezuelan earlier this year with $3.6billion in assets.
The Miami-based journal did not detail what evidence there was outlining Chavez's assets, though there have long been rumors she held a sizable fortune. Not clear is who backs the journal and whether the outlet also harbors desires to overthrow the Chavez dynasty like many opposition media outlets that Chavez in the past actively sought to sideline. 
Last year, reporter María Elvira Salazar displayed what appeared to be a receipt showing millions in a bank account belonging to Gabriela Chavez withdrawn in the United States.
The receipt displayed the name Frabz Federal Bank, a fictitious bank used in a meme of fake ATM receipts. 
Others close to Chavez managed to build up great personal wealth that was kept outside the petrostate. 
Alejandro Andrade, who served as Venezuela's treasury minister from 2007 to 2010 and was reportedly a close associate of Chavez, was discovered to have $11.2billion in his name sitting in HSBC accounts in Switzerland, according to documents leaked by whistleblower Hervé Falciani.
How the government minister managed to accumulate such a vast swath of wealth isn't necessarily understood. This whilst many in the country continue to languish in poverty and a lack of ongoing resources given the abrupt and devaluation of the bolivar and decelerating oil prices which the petrostate relies on. 
The accumulation of wealth in Chavez's inner circle is particularly eye opening considering that the former leader actively denounced that nation's wealthy individuals, even going so far as to rally against the rich for being 'lazy.'
'The rich don't work, they're lazy,' he railed in a speech in 2010. 'Every day they go drinking whiskey – almost every day – and drugs, cocaine, they travel.'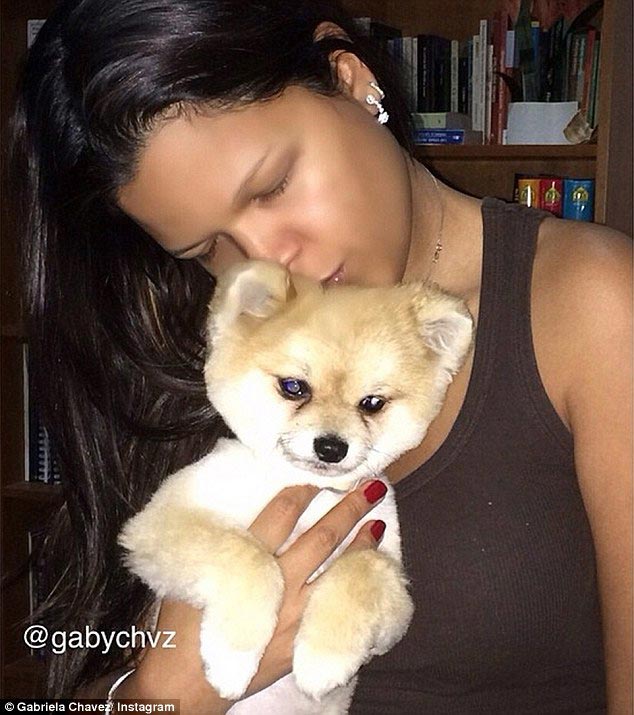 After her father's death in 2013 and until her appointment to the United Nations as alternate ambassador, Chavez continued to live in the presidential mansion, forcing the current president Nicolas Maduro to remain at the vice presidential home. Unsurprisingly Maduro continues to find himself hemmed, by the opposition party and even within his own party who seek to challenge the ongoing poverty and imbalances that most are forced to endure.
El Comercio reported in 2014 that opposition congressman Carlos Berrisbeitía claimed the daughters of Chavez and Maduro, were costing the Venezuelan state $3.6million a day.
Cited expenses included: traveling on Air Force, including the payment of electricity, telephone, security of civilian and military personnel, bodyguards, drivers, maintenance of bowling hall, the dance, pools, cooks, car maintenance, among other sundries.
Last July, Venezuelan outlets reported that Maria Gabriela Chavez was involved in a scheme that favored an Argentinean rice company, Bioart, by importing 37,000 tons of greatly overpriced rice to Venezuela – a deal that reportedly contributed $15 million to her personal accounts.
In turn, the daughter responded by posting on her Instagram account a note to her late father saying, 'They speak about millions, about inheritance, about riches … and the think they insult us. They're such simple beings that they have no inkling about the bigger riches that you always gave me and that you left me.'