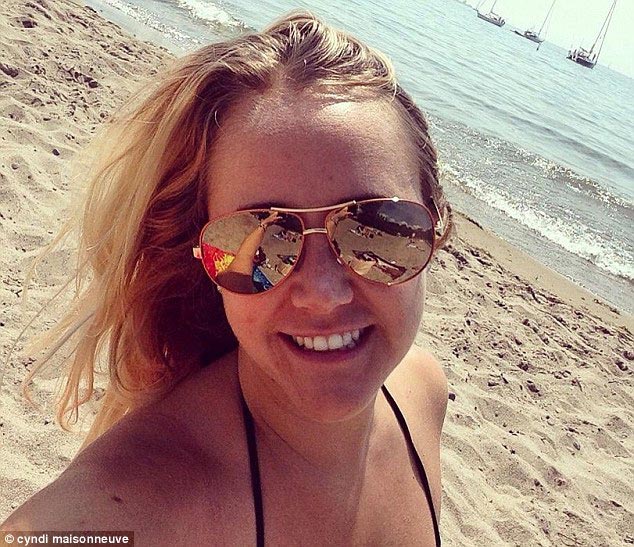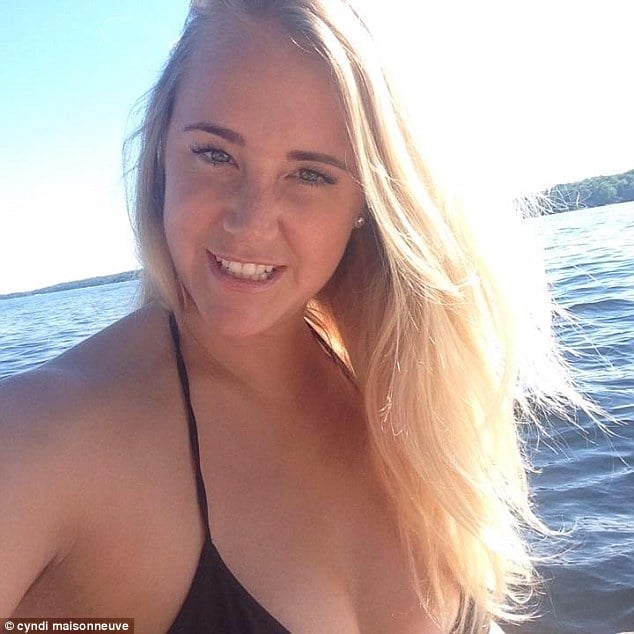 Bride to be, Cyndi Maisonneuve has told of being dumped an hour before her 'dream wedding' and how six years later the experience hasn't put her off from giving marriage another go.
At the time, the 30 year old, Toronto based woman was standing in her gown and veil when she received word that the 'love of her life' was calling off the nuptials.
His excuse? The groom had a sudden change of heart because of the pair's differing opinions on having children.
Six years on, Cyndi works in asset management, has started dating again and believes the ordeal has helped shape her into the woman she is today.
In an exclusive with The Guardian Cindy tells how she met her future fiancé at a baseball game in 2007. She was 23 years old at the time and lived in downtown Toronto while he was located two hours away in northern Ontario.
Despite the long-distance, Cyndi said they were 'besotted' with each other and made time to see one another at the weekends. 
Told Cyndi via the dailymail: 'He was attractive, well spoken and kind,'
'Of course there were some flaws but all in all he was an active golf professional who shared common interests with me.'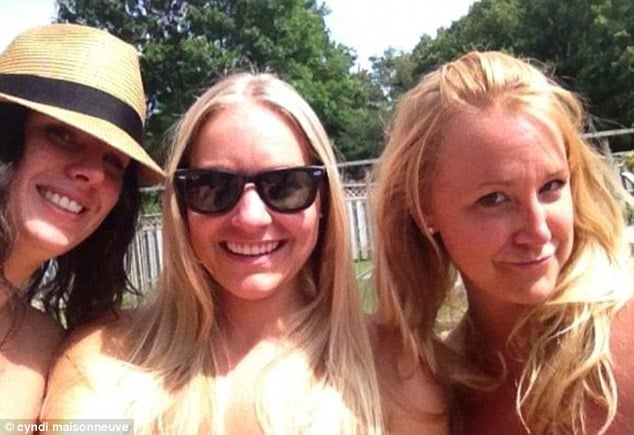 Six months into their relationship the unnamed man popped the question during a holiday in Hawaii. They bought a house together in Toronto near Cyndi's parents and began planning their big day. 
'He wanted to be involved in everything,' she said. 'We decided to have a beach wedding and go back to where it all began in Hawaii. I didn't want a big family wedding at a golf course because I have a large family and he doesn't. It was going to be too much about me.' 
Leading into the marriage date, Cyndi told her sister that she was marrying her 'best friend' who was 'such a great guy'. 
However, an hour before her father was set to walk her down the aisle, her fiancé came into her bedroom in floods of tears.  
'I was standing in my dress and my veil was in my hair. He just said, "I can't do this",' she said. 
'He actually didn't intend on telling me himself at first. He went to my bridesmaids' hotel room and told one of them to tell me for him but they weren't having that.' 
Without asking the groom why he was calling things off, Cyndi asked him to leave and set about tasking organizers to inform guests the wedding was off.
'I felt humiliated. Back stabbed. It was just the way he did it,' she said. 'He had been packing up his things while I was having my hair appointment.' 
Cyndi described the next 24 hours as 'brutal'.  She couldn't eat and had to take a sleeping pill.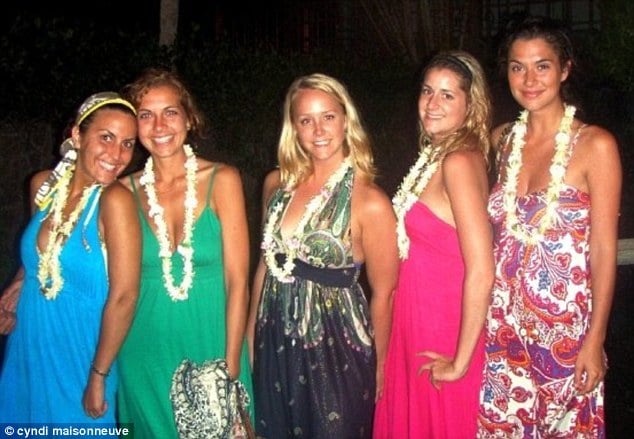 Rather than flying straight home, Cyndi stayed on the island for the rest of the week with her bridal party. In one instance, Cyndi bumped into her fiancé in the car park and called him 'a coward'. 
'To my luck, I had the best support system – my friends and family,' she said. 'My friends and sister made sure I was distracted as much as I could be while my parents moved me out of the home he and I were living in.'
A few weeks after she returned to Canada, Cyndi met up with her ex-fiancé who suggested the pair stay together but don't get married.  
'I thought, "This guy has GOT to be kidding!",' she said. 'I told him "I'm not even remotely attracted to you any more". Did I love him? Sure, but that was going away and fast.'
It was then that the groom told Cyndi that he decided to call off the wedding as he didn't want children and she did. 
In a bid to get over the heartbreak, Cyndi threw herself into work and began traveling along with ceasing all contact with her ex-fiancé.
Three years later her father died from a heart attack, which helped reinforce her thinking that life is precious.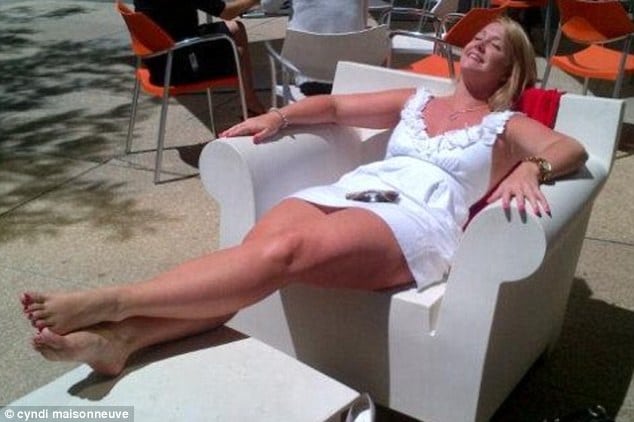 Now, six years on, she reflects on the incident as something positive: 'I think it's kind of shaped me to be the woman I am. Every time we're thrown a curve ball there's always a lesson to be learned. 
'In my case, with my ex, it was to figure out who I really am and what do I want from this life, and what a partner deserves from me and vice versa.'
She is now dating an 'awesome' guy and hasn't been put off donning a white gown and veil in the future. 
'I've been dating for a while now but only recently did a man come in to my life where I question what I did to deserve him,' she said.
'I'm trying to change my mindset on that. Of course I deserve a great guy. I am a great girl! 
'Now that I've figured out what I want I can be a better girlfriend and hopefully wife at some point. But I definitely won't be accepting any proposals after six months!'
She added: 'What happened is far enough in the past now not to hurt so much. I told a new friend about it recently and I realised it's actually a pretty great anecdote. I can even laugh about it.
'Time heals everything and things happen for a reason.'