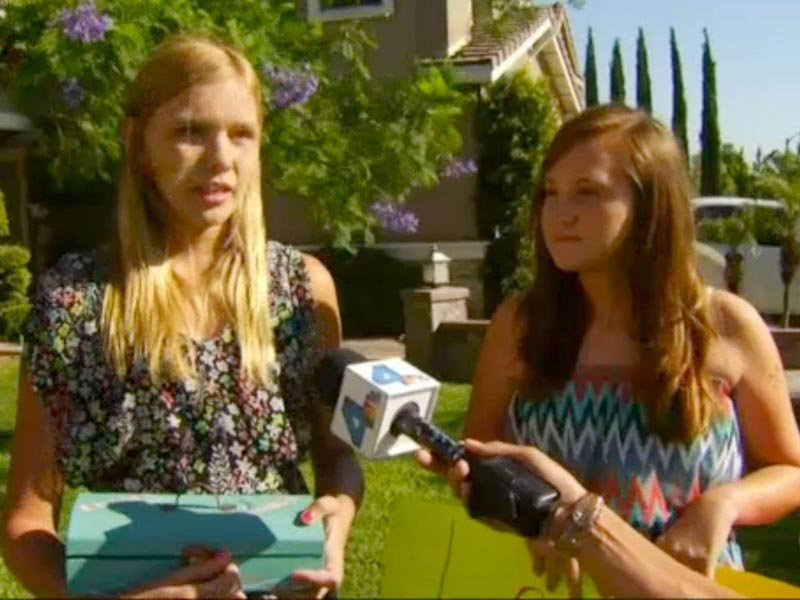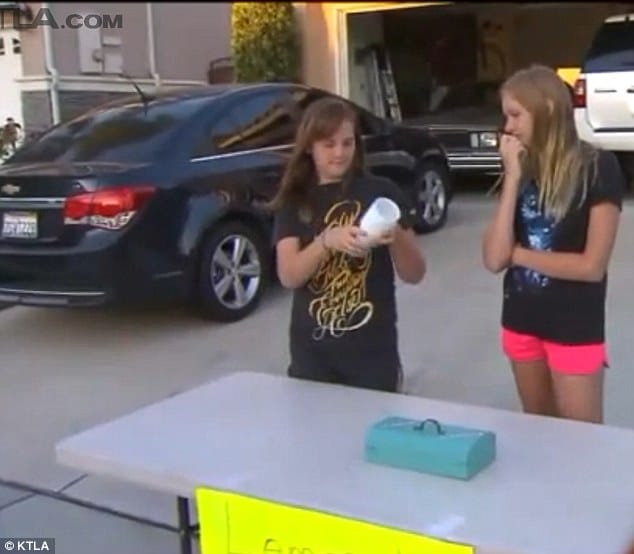 Santini Tate an 18 year old Riverside, California man has been arrested on suspicion of robbing a lemonade stand of $30. The arrest came after the man was given a free lemonade.
The incident according to a report via CBS took place across a busy intersection in Rancho Cucamonga, California where two schoolgirls, Julie Jacobs and Chase Anderson, both 13 had set up a lemonade stand.
At the time, Tate had approached the teens saying he had no cash and wanted some lemonade.
Told one of the robbed teens: 'He just ran back and kind of pushed the table towards us and took the money and just kept running,'
'We got up and started screaming, 'Come back!' And then this lady came by and she called the police.' 
A brother of one of the girls gave chase officials said, and confronted him. He was able to retrieve the empty money box whose contents were empty. 
A sheriff's deputy subsequently arrested Santini Tate within minutes on suspicion of strong-arm robbery after giving pursuit. 
Authorities say he was carrying $30 they believe was taken from the lemonade stand.
The girls got back their cash box and money they had earned in profits. 
Investigators are now reviewing whether Tate is linked to other crimes reported earlier Wednesday.  
He remained in custody on Thursday. At present it is not necessarily understood why the assailant targeted the teen girls.