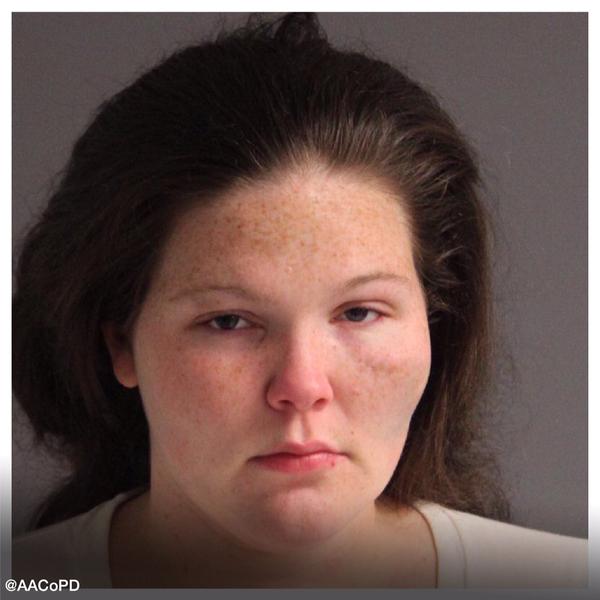 Sandra McClary a 26 year old Pasadena mother has been arrested after abandoning her baby girl on the side of a Maryland road strapped in a car seat.
Since charged with child neglect and reckless endangerment, the mother's arrest came after the woman called authorities Sunday morning to admit that she had dumped her child along the 900 block of Druid Hill Avenue in Pasadena, midnight evening.
In her defense the mother claimed that the baby's father was supposed to have the infant but hadn't known where he was according to a report via WTOP.
Investigators now believe the woman had stopped the car she was traveling in and placed her daughter on the side of the road in a car seat along with a diaper bag and spilled baby formula.
Scuff marks all over the baby's car seat had initially led authorities to believe it may have fallen from a moving car. 
A partial tag from the license plate of a car spotted leaving the area around the time of the incident was matched to McClary's.
Her baby, who is between two and three months old, was discovered by the bishop of a nearby church.
Since her discovery, the infant was taken to a local hospital and treated for dehydration and been released to the Department of Child Protective Services, according to NBC Washington. 
At a press conference held on Sunday morning, Lieutenant T.J. Smith of the Anne Arundel County Police said the baby is in 'good condition'.
Offered the police lieutenant Monday morning: 'We were inundated with requests to adopt this child [Sunday],'
'It just makes your stomach turn to think that this child was left out underneath fireworks and gunfire on July 4th."
Detectives say that there still may be more arrests and/or more charges in this case, and Smith says the abandonment 'could be related to a domestic dispute.'
To date, authorities have yet to unearth why the mother abandoned her child on the road whilst commentators have wondered why the mother only came to be charged with neglect and reckless endangerment and not attempted murder.
The charges against the mother coincide with the woman who is also awaiting trial on charges including armed robbery and second-degree assault.
McClary's bail has since been set at $500 000.