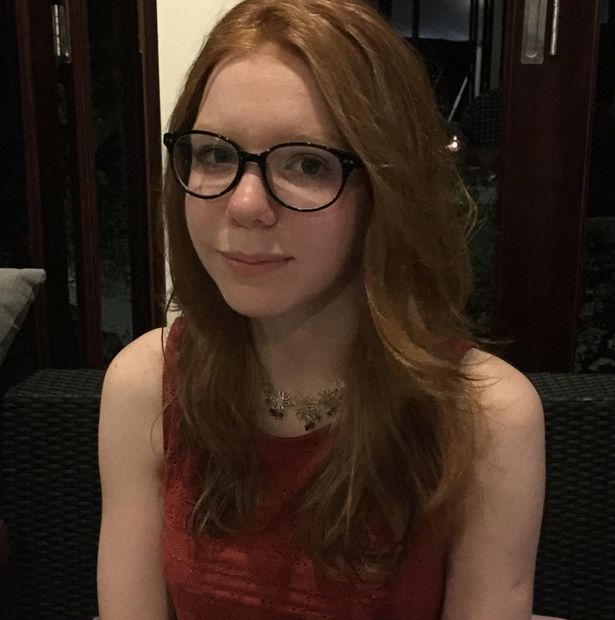 Etihad Airways has been forced to apologize to a Scottish family after airline staff sought to prevent redhead Scottish teen, Grace Wain, 14 flying with them.
At the time the normally pale teen with ginger coloring was traveling with her family in a once in a life traveling experience from home to the Maldives for a vacation on July 6.
Whilst standing at Manchester airport in a bid to catch a connecting flight to Abu Dhabi, a Etihad Airways check in girl singled out the tired 14 year old and demanded to know why she was pale and if she was fit to fly?
Offered Paul Wain via the mirror: 'Grace was a bit tired and hot and bothered. She was cuddling into her mum in the line,'
'One of the Etihad check-in girls then made the decision that she wasn't fit to fly based on the fact she was pale in color and was leaning against her mum.'
The family had reportedly been saving up for the exotic vacation for years and had now became distraught at the prospect of missing their once-in-a-lifetime  trip. After an airport paramedic performed a check-up and deemed Grace fit to fly, the Etihad staff still demanded that the Wains produce a doctor's letter to confirm that Grace was well enough for the trip to Abu.
'I told them, 'We live in Scotland.' She is a redhead and she has a pale complexion. That's just the way she is,' Paul Wain said.
Just two hours before the Wains' flight was scheduled to depart, the family were able to obtain a letter from their family practitioner, at which point they were finally allowed to board.
Since the incident, the father suspects the holdup had nothing to do with whether his daughter was healthy enough to fly but believes Etihad was trying to ground certain passengers due to an oversold cabin.
But the family's ordeal did not end when they arrived in the Maldives. Etihad lost both parents' luggage — and couldn't deliver it for three days.
Etihad has since issued the following statement:
'Staff were concerned about the wellbeing of a young passenger ahead of a lengthy flight. The team called for a medic who examined the child and requested a 'fit to fly' letter from a doctor, allowing the family to board. Our team on the ground continued to provide support ahead of the flight. Unfortunately, when the family arrived, some of their baggage was missing. The airline apologized and took all measures to find and deliver the baggage to the Wain family as soon as possible. Compensation in line with standard guidelines will be provided.'
Sorry.. You're too GINGER to fly: Teenage Scot has dream holiday destroyed http://t.co/VdbGiC7Yt3 pic.twitter.com/k9MFI4kKMm

— The Daily Record (@Daily_Record) July 12, 2015
Seorang gadis 14 tahun bernama Grace Wain telah dilarang naik pesawat karena dianggap berbeda. http://t.co/l5HRsaMf8b http://t.co/9bSSYpiglm — SelapanTweet (@Tulung_selapan) July 14, 2015