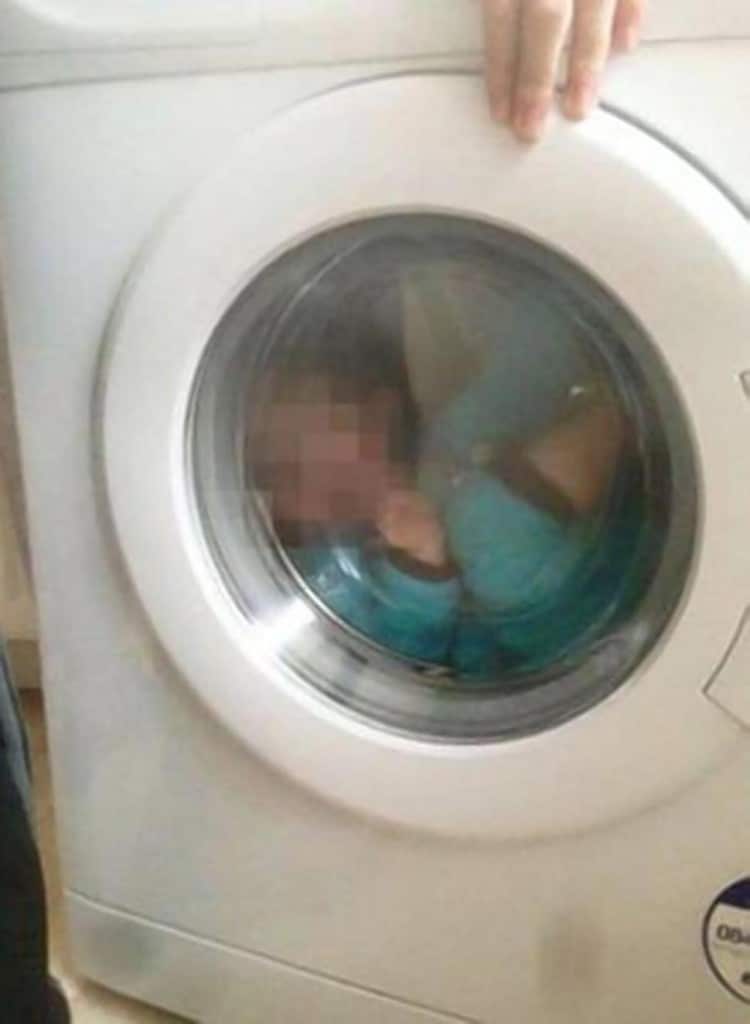 Scottish mother Courtney Stewart has caused disconcert after posting a picture of a Down syndrome child in a washing machine on social media.
The 'gesture' led to the woman's neighbors calling cops on her, whilst the 21 year old mother has told that local vigilantes have verbally and physically assaulted her since posting the photo on Facebook last Thursday, including calling her a 'scumbag.'
Stewart, who has children of her own, said she was babysitting the toddler when he climbed into the washer on his own. The machine was unplugged since Stewart was about to replace it with a newer model, she told the Daily Record.
Told the woman: 'He's got a bit of a washing obsession. Anyone who knows him would know he's got a washing obsession.'
Stewart snapped the shot inside her Erskine, Scotland, home and posted it to Facebook for "a laugh," she said.
Emphasizing that the door was never fully closed or locked.
Rather, it was held shut by an adult's hand, visible in the photo, Stewart said.
Reiterated the woman 'He is clearly laughing in the pictures,'
That said the woman's neighbors aren't finding matters particularly funny.
According to the bemused woman, neighbors have called cops on her, leading to the woman being offered child welfare advice after cops dropped by.
Said Stewart: 'What did they think I was doing to him? Taking him for a spin?'
'It's horrible having the police at the door thinking you're a bad person.'
Another neighbor told Stewart had the 'audacity' to start banging on her door and beating her up when she answered.
'She came to my door and said I was a f—–g nutter and she wouldn't let me anywhere near her kids,'  Stewart said.
The unidentified 42-year-old woman was arrested on assault charges. 
What do you think? Was the wrong woman arrested or is everyone just over reacting to Courtney Stewart having some 'nuisance' fun with a challenged boy that will never know better …