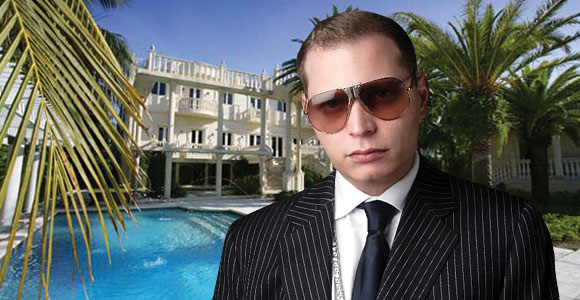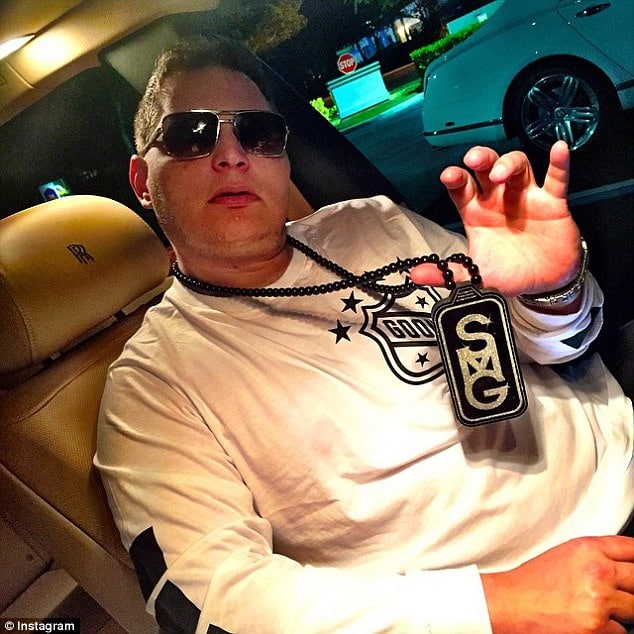 Making headlines is the sorry tale of washed up music producer Scott Storch who has told is bankrupt, having gone through a $70 million fortune and now left with $100 cash, $500 in assets and of course a $3K worthless watch.
According to a report via TMZ, the former music producer has filed for bankruptcy where he approximates that he made a grand total of $10K last year in 'producer fees.'
Fees which he supposedly made whilst managing to appear in instagram photos posing along a Rolls Royce and a Ferrari.
The producer's heady crash comes after once having scored a dozen top 10 hits between 2001 and 2005 along with telling Billboard.com in 2014 that he was writing and producing songs for rapper Rick Ross, DJ duo Dimitri Vegas & Like Mike and DJ Steven Lee.
Projects which curiously failed to materialize.
The report noted Storch's bid to reinvent himself and launch a new career in Electronic Dance Music or EDM, telling the music rag that he planned to release a four-song EP that he would write, perform and produce himself.
A project which also has curiously failed to materialize either.
It's an epic fall for the man who produced some of the biggest records in music history, including Timberlake's Cry Me a River and Aguilera's Fighter. 
The former music producer is noted for having lived a luxurious celebrity lifestyle, glitzy friends,  Kim Kardashian and Paris Hilton and splurging on expensive cars and homes.
 'I would always be going from L.A. to Miami to New York, to Russia, St-Tropez,' he said in his interview with Billboard last year.
'Costs about $50,000 for a domestic flight, $250,000 for overseas. Yeah, that's an expensive habit.'
But perhaps the music producer's most expensive habit, was his love of the good shit: cocaine.
In 2005, he famously blew through $30 million in less than six months.
According to Billboard.com, Storch filed for Chapter 13 bankruptcy in 2009, lost his home to foreclosure and was arrested for grand theft auto for failing to return a 2004 Bentley GT that he had leased, allegedly for Lil' Kim.
Also in 2009, he checked into a rehab program in Florida.
In February 2012, he was arrested for possession of cocaine in Las Vegas.
Don't you wish you were a coked up washed up music producer too ….?