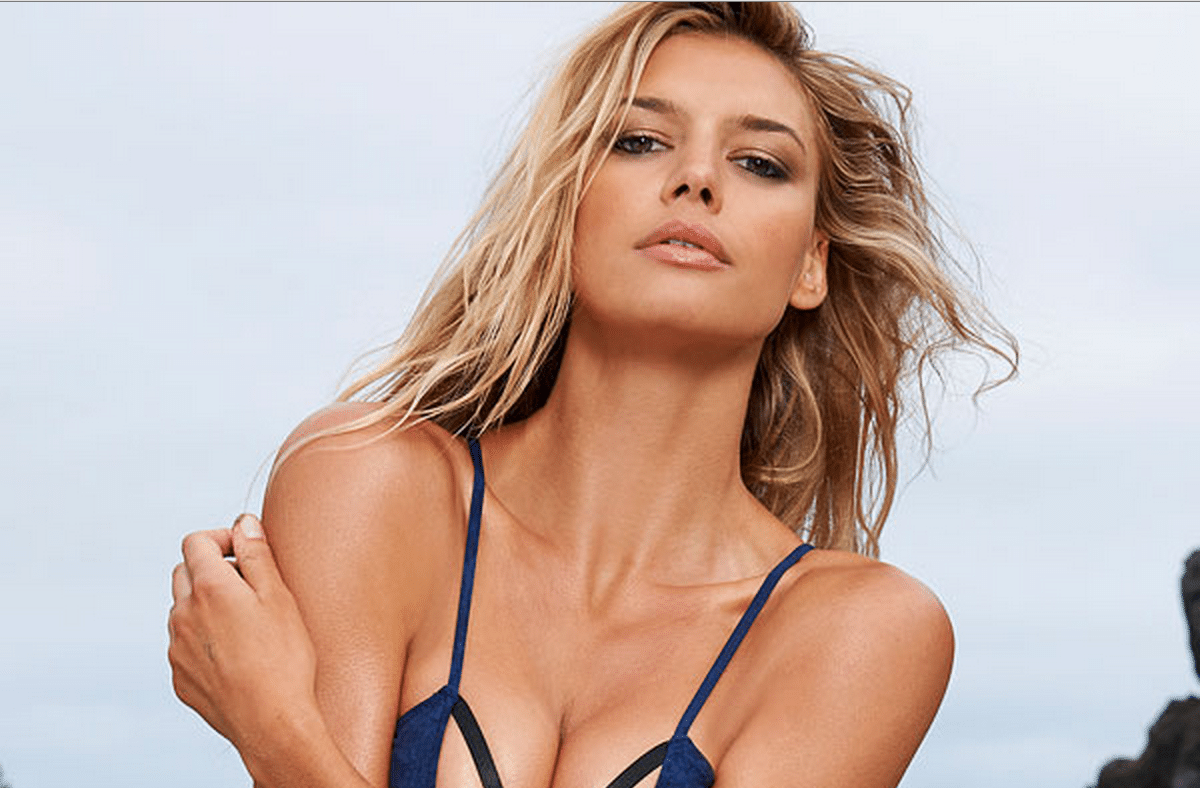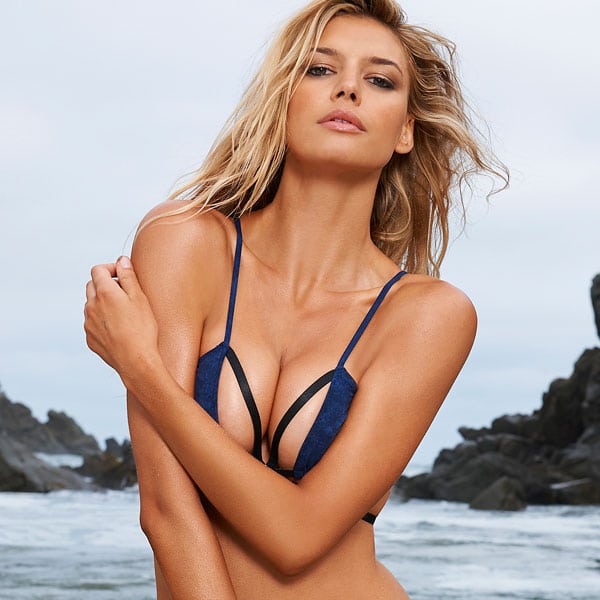 All eyes are now on Sports Illustrated model, 24 year old Kelly Rohrback as it has been suggested she has now become the new flavor sparking yummy eyes in Leonardo Di Caprio's love life.
According to a report courtesy of E! News the 40 year old actor has purportedly become smitten by the 24 year oldmodel (he is always smitten by supermodels…) as she came to spend the weekend past at Leo's $5000 a night Wainscott, Hamptons rental amongst friends. Indeed.
The pair are also said to have gotten cozy at a CFDA Fashion Awards after-party Monday night, where spies noted the pair smiling helplessly into each other's eyes. Yes kids, I'm giddy if Leo is giddy.
Explained the tabloid: An eyewitness tells E! News that DiCaprio arrived to the star-studded post-CFDA bash co-hosted by Refinery29 late Monday night alone but Rohrbach showed up separately just a few minutes after. The rumored couple met up and sat together at a private corner back table. While they kept their PDA to a minimum, Rohrbach did drape her legs over DiCaprio as they sat and chatted intimately, the source tells us.
They were "very flirty," the insider added, and Rohrbach looked "very into him."
Flirty, very into him, supermodel, 2014 Sports Illustrated Swimsuit's Rookie Of The Year model, private corner booth at famed Nick and Toni's at East Hamptons over the weekend. Giddy sideways glances: 'Why yes I've been known to date a few supermodels in my time.'
Kids tell me the tadpoles in Leo's loins aren't gushing with anticipation?
The pair are first believed to be an item back in April 2014 when they were pictured hanging out at Los Angeles nightclub 1OAK together. Coincidentally the same time Leo was still dating previous supermodel Victoria's Secret supermodel Toni Garn on and off. Make heads or tails out of that one as you will.
Presumably giddy and smitten with her possible new man in her life the 24 year old supermodel took to sharing a cache of images of her Hamptons weekend splendor over the weekend. Conspicuously Leo isn't shown in any of the new snaps.
The Hollywood super actor has previously been linked to a bevy of feline super high profile women, including Bridget Hall in 1994 before then moving on to Naomi Campbell a year later. 
From there our collective heart throb quickly took up passage with Helena Christensen, Bijou Phillips and Amber Valletta in the 90's before eventually taking up with Gisele Bundchen, Bar Refaeli, Erin Heatherton and Toni Garrn. All of whom happen to be supermodels.
What do you think kids, is this going to be a life changer or will Leo be back on the prowl in half a blink of an eyelid …?
A photo posted by @kellyrohrbach on
A photo posted by @kellyrohrbach on