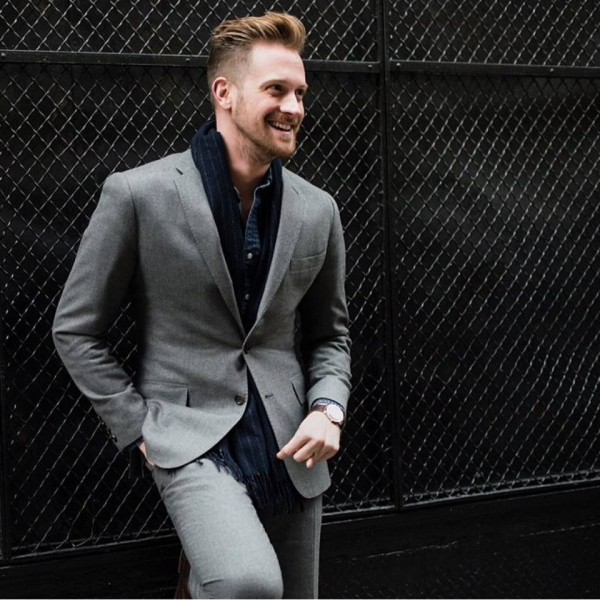 No one loves Alejandro Rhett A J.Crew VP anymore…
It seems one cocky fashion executive has come to more intimately understand the meaning of karma after his ass came to be fired after taking to social media and sharing party ho ho images after earlier that day laying off 175 employees.
With  A J.Crew in financial trouble and forced to cut costs, Alejandro Rhett, a 32 year old vice president of men's merchandising and Georgetown University alum was given the dirty job of communicating the bad news to his team.
Except what might come off as a dirty job to most was neither here or there as our fun boy later that afternoon headed off it to nearby East Village bar Linen Hill where he posed for photos that were hashtagged #hungergames and #maytheoddsbeeverinyourfavor and posted on his instagram page (before tabloid land made him run and take shit down).
Hardly the good cheer one would expect of an executive who has been tasked to fire employees.
Also waiting to see if they will be joining their hero, Rhett in the murky oceans are fellow J.Crew employees, Julie Stamos, Vanessa de Jesus, and retail men's merchandiser Andrew Ruth, who also came to take part in the debase behavior.
Told A J.Crew by way of fashionweekdaily: "We do not condone this behavior in any way. Individuals' actions do not represent the culture of our company–this is not who we are. The tough decisions we made last week were not something we took lightly. We do our best to make decisions with care & compassion for all of our associates."
Compassion? Who would have thought? Probably not Alejandro Rhett who will soon be knocking on your tailor shop doorstep asking for a job. Good luck AR.