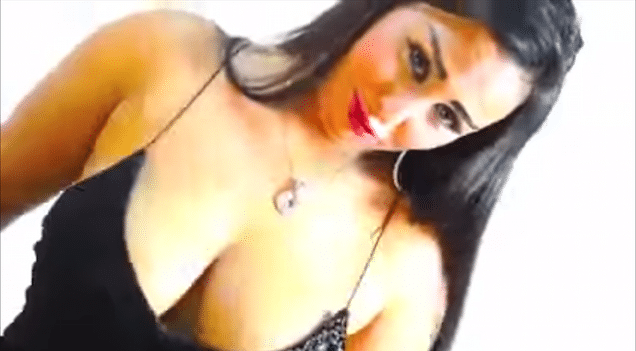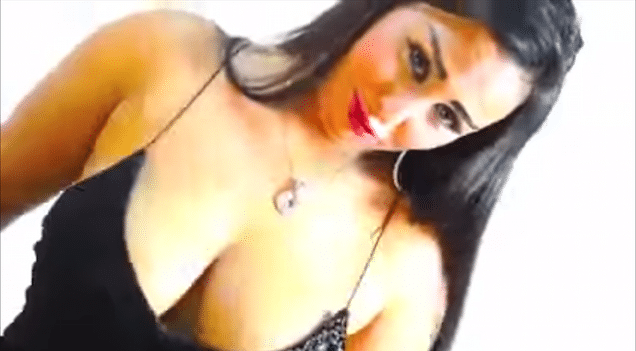 Reda el-Fouly, an Egyptian woman and her boyfriend have been arrested by authorities for 'inciting debauchery' after a tongue and cheek music video went viral.
In the video, titled 'Sib Eddi', which translates to 'Hands Off' in English, the woman is seen gazing sensually at the camera, shaking her ample bosom whilst slipping her dress sleeve off her shoulder.
Making video watchers purportedly dizzy are 'up skirt-style' camera shots which needless to say were met with consternation by the Egyptian censoring boards.
Posted to YouTube on May 19, the official upload has received just over 1.1 million views at the time of publication. Add another million by the end of the day one imagines, cause there's nothing like a tawdry video or a salacious demigod that will incite readers in the Western world. 
Despite being fully clothed, the Associated Press are reporting that Egyptian officials deemed the video 'too racy' and arrested Reda el-Fouly on Monday.
In a statement prosecutors said the clip was tantamount to 'disrupted morality.'
An arrest warrant has also been issued for Ms el-Fouly's boyfriend, Wael Elsedeki, along with a third person, possibly the music director.
Mr Elsedeki has fled Egypt for Tunisia, following backlash against the video on social media.
We wonder if she said "seeb 2eedy" as the police arrested her. http://t.co/dQK2ObXgBx pic.twitter.com/nHUzjV9C8p

— CairoScene.com (@CairoScene) May 26, 2015