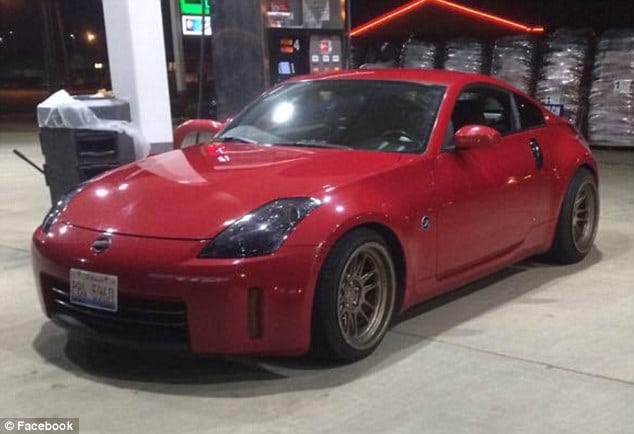 Investigators have said that they have yet to uncover a motive which led to one St Louis man, Michael Gordon, 24 shooting dead 19 year old man Taylor Clark after answering Clark's craigslist ad who was looking to sell his Nissan 350ZX.
Offered Capt. Tim Fagan of the Florissant, Missouri police department pursuant to the discovery of Clark's body, a mere 400 yards from his Nissan found at a Truck Training School parking lot: 'This is a young man who was going to college,'
'He was a good person, a good citizen.'
It all began a month earlier when Taylor Clark had posted a picture of his red red 2007 Nissan 350ZX last month, requesting $11,000.
His advert read: 'No joyrides, it is a fun car and will be great for anyone who is looking for a fun car to drive!'
He connected with a buyer on Monday morning after meeting up with his girlfriend, and was reported missing that night. Investigators said the two did not know one another before they met.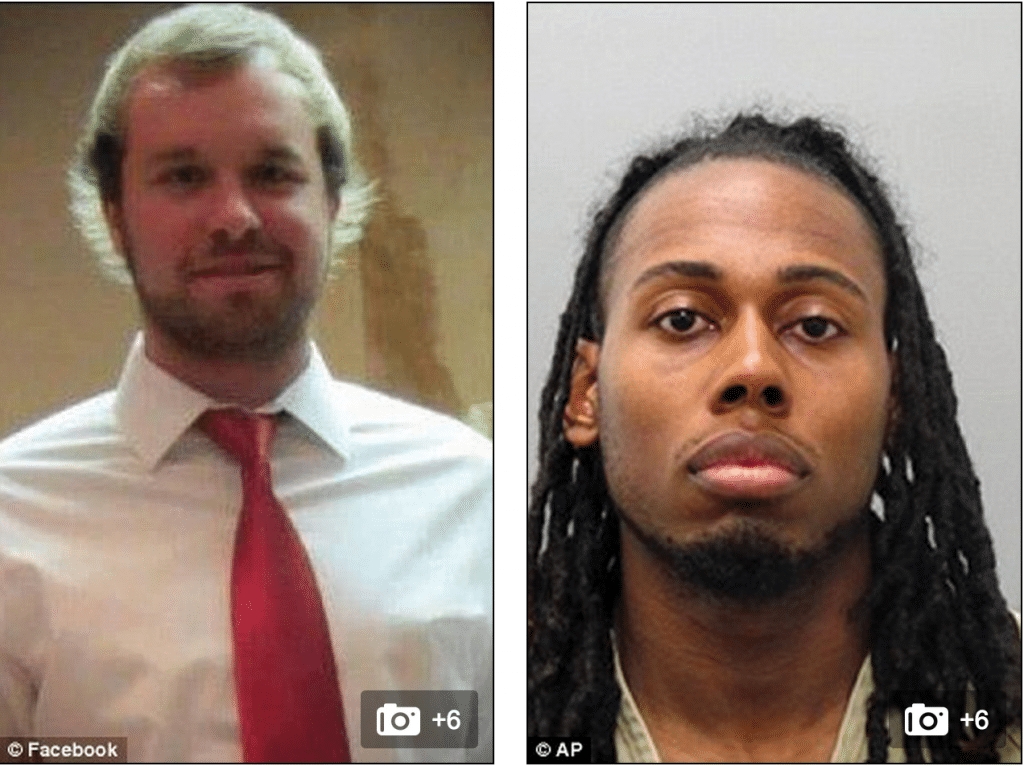 Reiterated Madison County Sheriff John Lankin: 'He met briefly with his girlfriend in the Glen Carbon area, mentioning nothing about any kind of problems he was having with anybody or any suspicious information that he could have provided to her,' 
On Tuesday police found the Nissan in the parking lot of MTC Truck Driver Training School in Hazelwood, Missouri – 40 minutes from Clark's home in St Jacob, Missouri. His body was 400 yards away in a shallow grave with bullet wounds, KTVI reported.
Cops say Gordon worked at the truck driver training center and believe he met up with Clark, and shot the young man, during his lunch break on Monday. That said the murder weapon has yet to have been located.
To date authorities have not disclosed what led up to Gordon shooting his victim.
Whether an argument had ensued or whether in fact Clark had been set up in an ambush with the hopes of having his automobile stolen?
What has not necessarily been explored is why Gordon targeted Clark and if he had in the past targeted other users on Craigslist who were looking to offload status like symbols whilst he presumably toiled at his blue collar job.
Gordon was initially held in custody after cops discovered emails between him and Clark regarding the car before eventually charging the truck driver trainer employee with first-degree murder and armed criminal action.
According to police, Clark and engineering sophomore had just finished his exams for the year at Southern Illinois University-Edwardsville, and had paid for the next semester.
His cellphone last registered a ping at 11:37am near the St Louis Outlet Mall. His body was found about two miles away. 
 On Tuesday night, about 200 of Clark's friends gathered to hold a candlelight vigil in Troy, Illinois, at at a gas station where he once worked.
Jordan Wilson, 18, who grew up with Clark, told St Louis Today: 'He was the type of kid that he literally did nothing wrong. He was a flawless person. I don't understand why someone would do this to somebody who was basically so perfect. Honestly, if they just wanted the car then he would give it to them.'
A GoFundMe.com account has been set up to help Clark's family with expenses relating to their son's death.
Gordon remains in jail on $1 million bond.