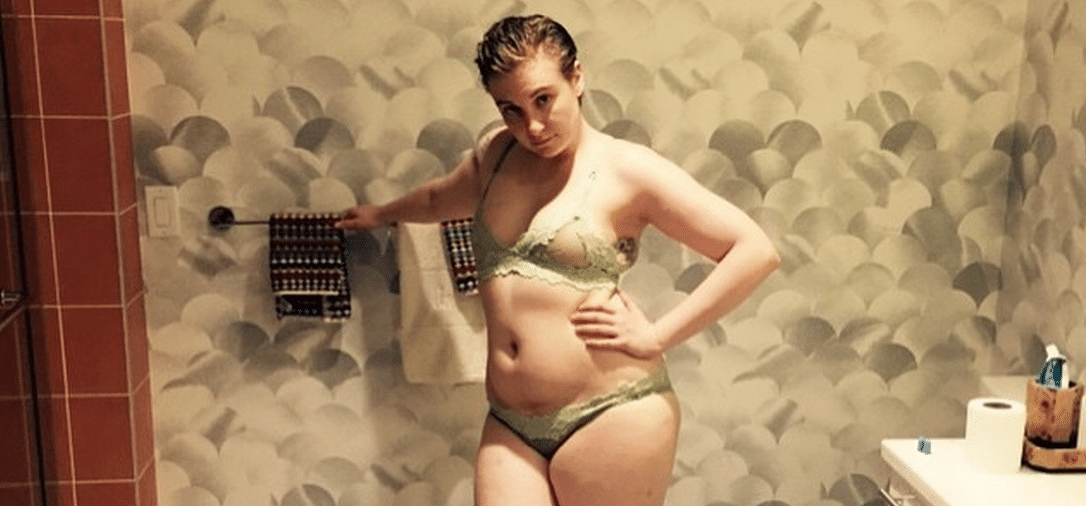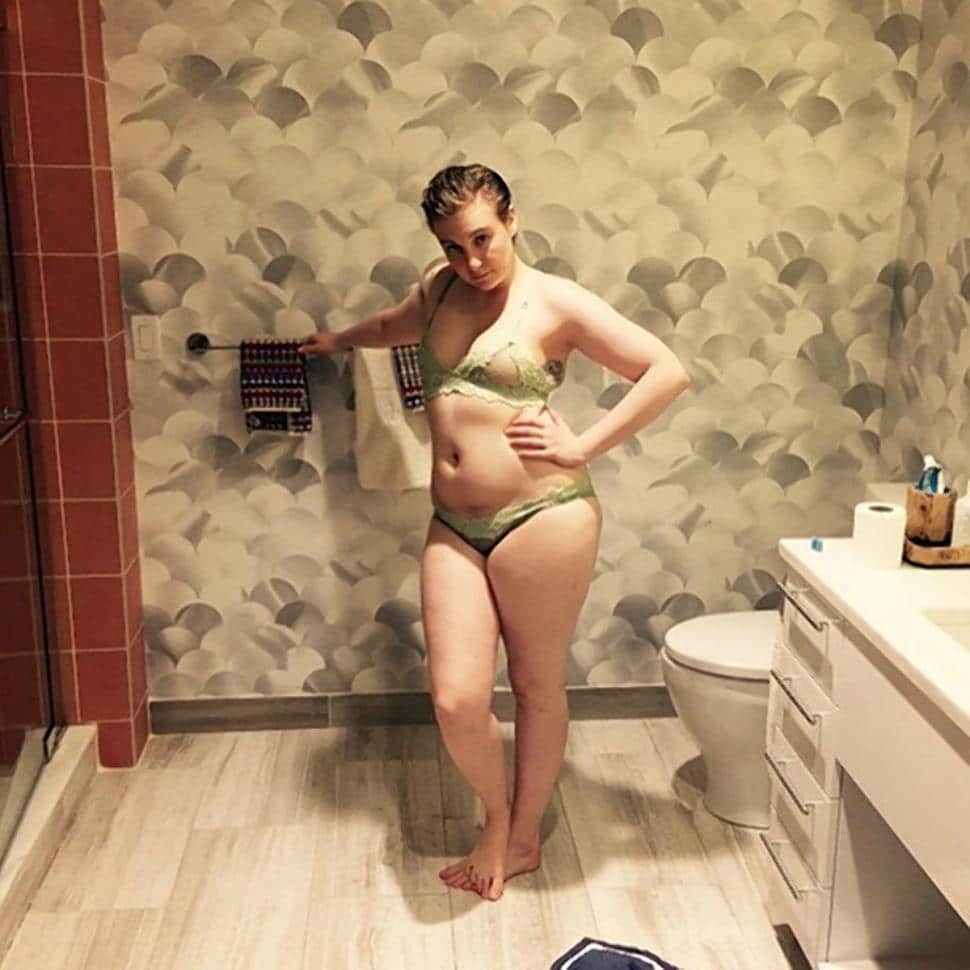 Lena Dunham has dared to be brave, so I have been told in her latest lingerie selfie which sees the actor, writer, feminist and now lingerie model express to us she has now joined the ranks of a sex object to be ogled at.
Lena Dunham Vogue cover causes vomit.
Andrea Peyser is not in the mood for fat quirky girls in the midst of existential crises.
Wrote the model yesterday on her instagram feed against an image of herself donning nothing but a green lingerie (she was paid to advertise) and a sanguine expression:
'Love my @lonelylingerie and I think I will wear it to dinner with some boots & a smile because we are all very lucky to be free,'
Whilst many of Lena's 1.6 million instagram fans praised the actress for being brave to bare and reinforce positive body image, not everyone was a taker.
Wrote one social media user, 2johnnyt: 'Did a self obsessed over privileged under talented TURD crawl out of the bowl to don lingerie?'
Adding: 'Can't wait for your next fake rape accusation (for attention) Lena!'
Whilst izicochran commented: 'I literally just puked,"
Said csroyston: 'Oh god no.'
And there were these sample comments on the web that caught my eye too:
Again………WHY is she body "positive"???
Looks like some haven't learned that fat shaming is super tacky and downright mean.
She needs a better diet, some exercise and stop kidding herself…what nonsense.
What's the difference between exploitation and empowerment? They seem to be interchangeable based on whether or not that person is liked.
What do you think? Did Lena go overboard with her latest shot? Should she stick to writing? It's her body and her image and her prerogative? Or are there just other ways that a 'free' woman can accentuate her independence, sexuality, intelligence without also having to resort to skimpy pictures? Because a woman's value will always be contingent on her looks? Or would none of this matter if Lena was a size 0 or 2 or 4?