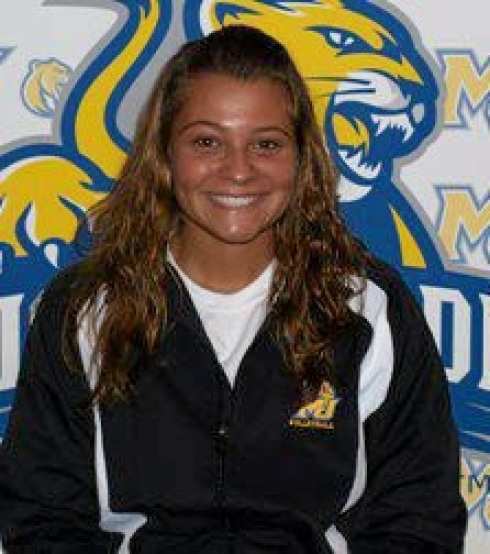 Jennifer Burbella a Pennsylvania nursing student has raised eyebrows after launching a $75 000 lawsuit against a local university after twice failing to pass her required course.
In her suit which cites suffering anxiety and depression, the nursing student alleges her Misericordia University professor did not do enough to help her pass a class on adult health patterns reports The Citizens Voice. 
The suit acknowledges that nursing professor Christina Tomkins gave her a distraction-free environment and extra time for her final exam when she took the class a second time but didn't respond to telephoned questions as promised, creating even more stress.
Burbella also alleges that the university along with Tomkins, the university's president Thomas J Botzman and Cynthia Mailloux, chairwoman of the nursing department, violated the Federal Rehabilitation Act. 
Entering the university's nursing program in 2010, the suit argues Jennifer Burbella struggled toward a bachelor's degree in nursing because of her conditions and experienced great anxiety from social and academic challenges and family medical issues.
'(Burbella) struggled throughout her studies at Misericordia University, but always continued to seek a bachelor's degree in nursing and appeared to be moving toward that goal, albeit with some average, but primarily below average grades,' her attorney Harry P McGrath wrote. 
After failing the first time, Burbella claims the university forced her to re-take the class in a summer session beginning four days later, causing 'great trepidation.'
During the final exam, Burbella said the Catholic university gave another disabled student better accommodations. 
The lawsuit also claims that she tried to call the nursing professor repeatedly on her mobile phone during the final exam but did not receive a response.
Slight pause. Have you ever received a response from your professor during exams on their mobile phone?
Reiterated Burbella's legal counsel: 'Professor Tomkins' failure to be available to (Burbella) on numerous occasions during the examination created an even more stressful environment for the student, all of which can be verified by Megan Hurley, a counselor at Misericordia University, who witnessed (Burbella) attempting to make calls to Professor Tomkins on several occasions during the exam and breaking down and crying when Tomkins did not answer.'
Burbella did not receive a grade sufficient enough to pass the class and subsequently did not graduate with a nursing degree, according to the lawsuit.
To date the school has declined to answer media overtures.