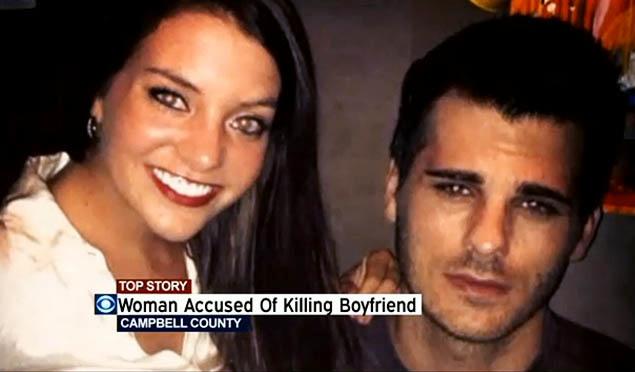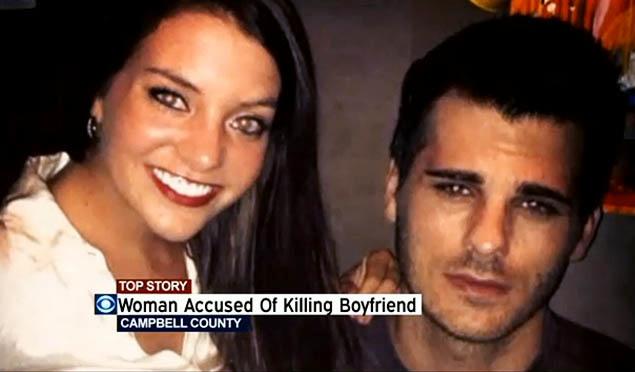 A jury has determined Shayna Hubers guilty of first degree murder after she shot her on and off former boyfriend, Ryan Poston, having previously claimed self defense.
In coming to their decision, the Cincinnati Inquirer reports the jury reasoned that the jilted woman had sought to punish her then lawyer boyfriend who broke up with her after he started dating another woman, Miss Ohio 2012, Audrey Bolte.
At the time of her October 12, 2012 shooting murder of her then on and off attorney boyfriend, Hubers, a University of Kentucky psychology major admitted killing the man but only did so because he had resorted to physically attacking her.
The man's body would be found riddled with six bullets in his Ohio penthouse apartment.
Invoking the 'stand your ground defense', Hubers' attorney David Mejia argued that because his client felt threatened, she was not obligated to stop firing on Poston after the first shot.
The prosecution, however, countered by saying that six shots amounted to murder adding that Hubers was obsessed with her lawyer boyfriend and was unwilling to let him go when he sought to exit their relationship.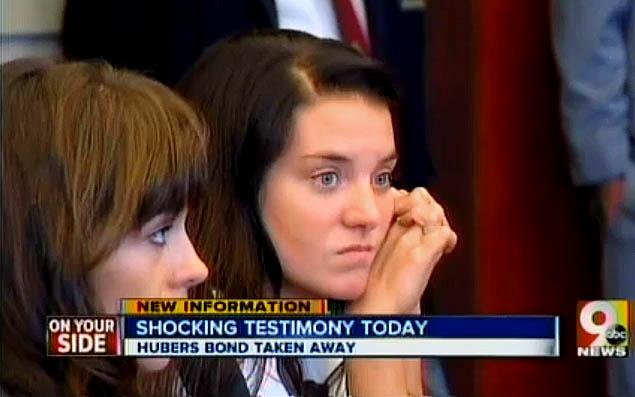 On the night of the shooting, Poston was supposed to meet former Miss Ohio 2012 but he would never arrive after Hubers sought to see Poston a day after the on and off couple had fought as Poston sought to end things with her.
Asked why she had turned up at Poston's home, Hubers explained she had gone to see her on and off boyfriend 'with the best intentions'  and not to kill him, but to convince him to work out their differences and mend their relationship.
After arriving, Hubers said Poston 'resorted to violence,' forcing her to be compelled to shoot the man.
It would also be revealed in court that Poston was shot dead with his own handgun.
Taking the stand, Poston's parents, Peter and Lisa Carter also told how their son had tried to end his relationship with Hubers who was unwilling to let go.
Told the murdered man's father: 'He said to me, 'My biggest issue is … Shayna is always around,'
'He said, 'I don't know what to do to get her to leave."
'I told him to make sure that he was kind to Shayna and to be honest with her about what was going on,' he said. 'I told him to be direct, but to be kind.'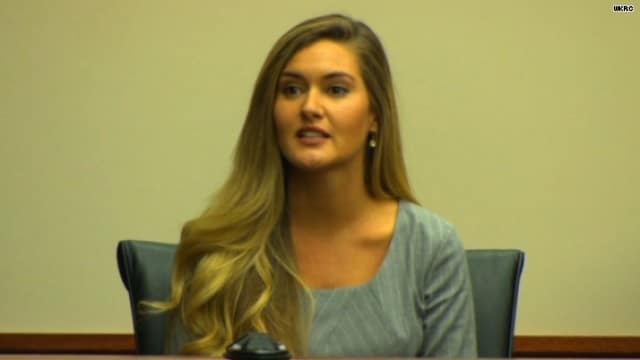 Also incriminating the jilted ex girlfriend were comments made by Hubert who purportedly told a friend that she was planning to take Poston to a gun range where she wanted to kill him and make it look like an accident. 
A former cellmate also testified that Hubers had joked about the shooting and said she was going to get off all charges.
In the wake of the conviction, the Poston family released the following statement:
'The senselessness of this action is a tragedy for all families – both Ryan's and his assailant's,' the statement read. 'And while we wish that this trial could bring Ryan back to us, we understand that it can only provide justice. The same kind of justice that Ryan sought for his clients everyday. Ryan believed in the legal system. And today it worked.'