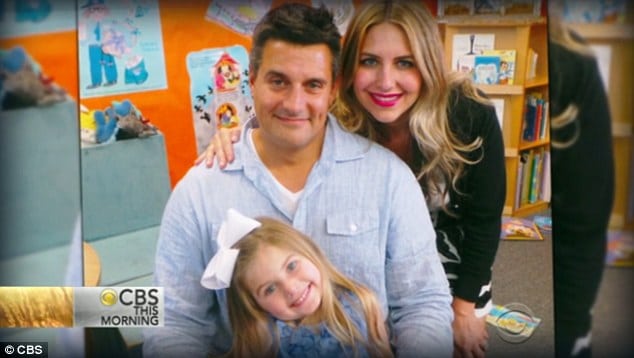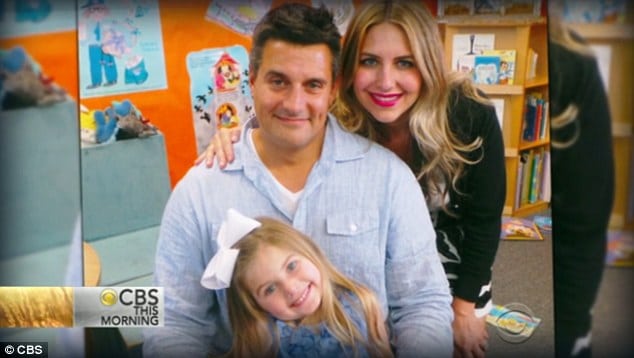 The widow of Richard Ilczyszyn has claimed that Southwest Airlines left her husband to die in the bathroom after suffering a heart attack because he was an 'unruly' passenger.
According to a report via cbs the wife, Kelly Ilczyszyn asserts that her 46 year old husband, a leading financial broker was left to fend for himself as he could be audibly heard to groan and cry from the lavatory after suffering a pulmonary embolism in September.
Rather than seeking medical help, the widow claims the the father of three was left in the cubicle as the plane prepared to land and was only offered assistance after passengers were evacuated upon landing.
The wife, coincidentally a Southwest Airlines flight attendant has now launched a wrongful death suit against Southwest for failing to act.
Responding to the allegations, the airline told that staff are trained to treat such behavior, 'screaming and crying' in the bathroom as a security risk.
Said Sara Nelson of the Association of Flight Attendants-CWA, AFL-CIO: 'We have been trained that any disruption in the cabin can be a diversion for another more serious security incident… and it's possible that they could not determine that that was not a serious security risk to the flight.'
A filed sheriff's report states at the time the husband's foot was wedged in the door as he 'groaned' and 'cried' at the end of the flight as the couple headed back to Orange County, California after a business trip.
A subsequent email from the airliner said: 'Because the Crew was not successful at prying open the door, they were unable to fully assess his condition.'
Staff records would cite the man as behaving as 'unruly.'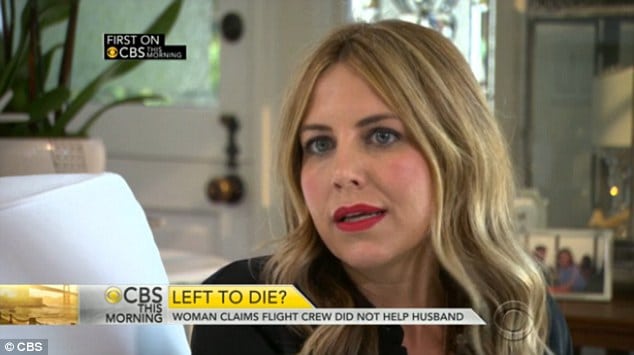 Told the wife: 'He should have been helped on the aircraft. If they just would have gotten help.
'One flight attendant said she opened the door and she saw the top of my husband's head and his head was down and he was just whimpering, and [she] left him there.
'The paramedics should have met the aircraft. Absolutely. Absolutely. And he would be here today.'  
As a flight attendant for the same airline, Kelly explained, the sequence of events baffled her.
'I know if a passenger is in distress… we need to help them,'
'We need to figure out, is he okay, does he need medical attention, what's going on. And so I was very confused why they didn't help my husband.' 
Reiterated Kelly's attorney Andrew Speilberger: 'Our experts say these flight attendants and the crew, the captain, did not act reasonably based on the information that was before them.'
The founder of independent brokerage firm iiTrader, Richard Ilczyszyn spent 10 years as a floor trader in Chicago, often appearing as a commentator on television. 
Since her husband's death, the wife has struggled relaying news of her husband's death to their daughter, Sydney.
Told the wife: 'That was the worst. My daughter and her father were so close. I just said, "Daddy's not coming home. Daddy went to heaven".'
Adding: 'The last thing he said to me was 'I can't wait to get home to see you girls."