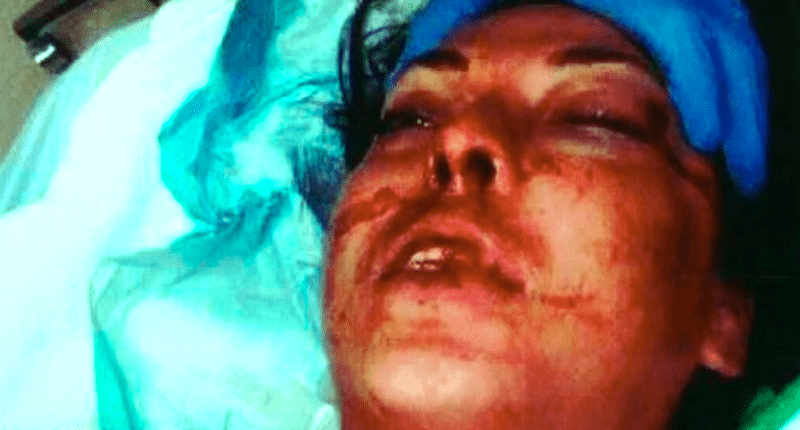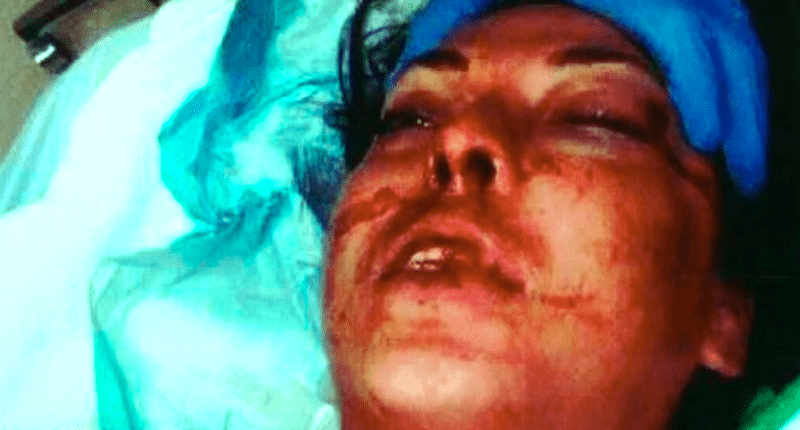 Megan Sheehan a Californian model and bartender has launched a lawsuit against police claiming that cops went too far during a 2014 St Patricks Day takedown that left the woman with four broken cheek bones, broken teeth and lost consciousness.
In their defense cops told that Sheehan was 'guided' to the ground by Bay Area Rapid Transit (BART) officers and Oakland Police officers during an incident which saw Sheehan declining police overtures to be subdued after she was observed to be behaving 'belligerent' and 'publicly intoxicated,' and 'unable to take care of herself.'
At the time of her initial arrest, Megan Sheehan became combative and kicked an arresting officer in the face after being taken to the ground.
According to a report via ABC 7 things came to a head whilst Sheehan was being transferred to Santa Rita jail and at the time removing clothing artifacts in the booking area.
Reports inquisitr: After initially being compliant, officers say Sheehan became angry when they told her she needed to remove her hair tie. As a result, she threw the hair tie at an officer and then began sifting through her purse as officers told her to stop.
A responding officer would put the woman in an 'arm bar control hold' before then 'guiding' (define guiding?) her to the ground. But somehow during the process of being 'guided' to the ground, Sheehan would come to sustain remarkable injuries, including broken cheekbones and broken teeth.
Heard in the background of a video which captured the incident are the voices of the 'guiding' officers.
Asks one officer: 'Is she out?'
Responds another: 'You might want medical.'
In the background one can make out a long smear of blood on the linoleum floor as she lies unconscious in a pool of her own blood.
The assault would lead to the woman spending two days at Eden Medical Center in Castro Valley. No criminal charges against Sheehan would ever follow.
Offered John Scott, Sheehan's attorney: 'They knew by throwing her to the ground without having her hands available to break the fall that she was going to suffer serious head injuries,'
Adding: 'She was uncooperative,'
'She was intoxicated — and I believe she had to be taught a lesson. In police jargon, she flunked the attitude test.'
In her suit, Sheehan argues cops 'clearly' used excessive force and dispute assertions that she had punched attending officers. Her suit also claims that officers did not guide her to the ground but rather she was purposefully pushed to the ground to teach her lesson. A lesson which saw her lying unconscious in a pool of her own blood.
What do you think? Did cops mistreat Megan Sheehan or is this what one can expect if they don't comply in strict accordance to police demands? Which is to wonder did one California bartender model simply deserve what she got?