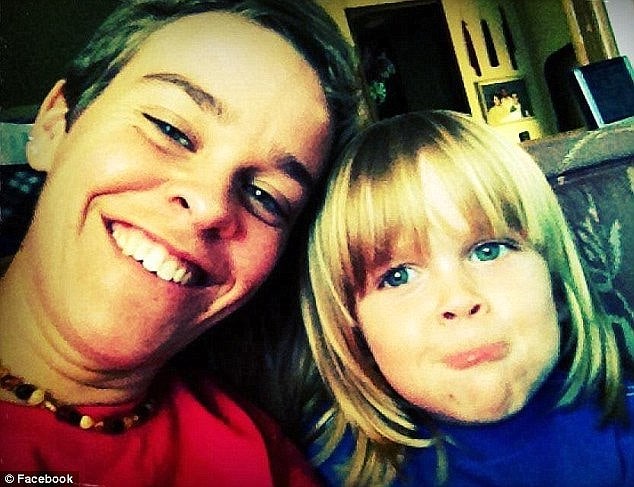 Mommy blogger Lacey Spears was today found guilty of second degree murder of her 5 year old son, Garnett- Paul Spears. The cause of death? The mommy blogger had been force feeding her son heavy concentrations of sodium through his stomach tube whilst simultaneously blogging about her 'son's constant health struggles….'
Garnett's many ailments included ear infections, unexplained fevers, seizures and digestive problems until finally dying last January.
During her son's tribulations,  Spears wrote on her blog and on Facebook. At one point the mommy blogger claimed Garnett had been in and out of the hospital 23 times before his first birthday.
Remanded to appear back in court on April 8for sentencing, Lacey Spears faces 15 years to life in jail.
Leading in to the trial, Spears' lawyers portrayed the mommy blogger as a caring mother, whilst describing her son as sickly.
The prosecution in turn would put it that the mother had chosen to aggravate her son's condition whilst glorifying in the attention it brought her and her blog.
The prosecution would even show video of the mommy blogger taking the boy into a hospital bathroom with a connector tube with the boy suffering afterward.
Offered Assistant District Attorney Patricia Murphy during closing arguments last Thursday: 'The motive is bizarre, the motive is scary, but it exists,'
'She apparently craved the attention of her family, her friends, her co-workers and most particularly the medical profession.'
Murphy would tell that there were many instances that the mother had outright lied about her son's ailments, fabricated many of the boy's issues, during times he wasn't sick at all.
The prosecution would suggest that the mommy blogger eventually killed her son because she feared he would start telling people she was making him ill.
Reiterating: 'Her actions were 'nothing short of torture.'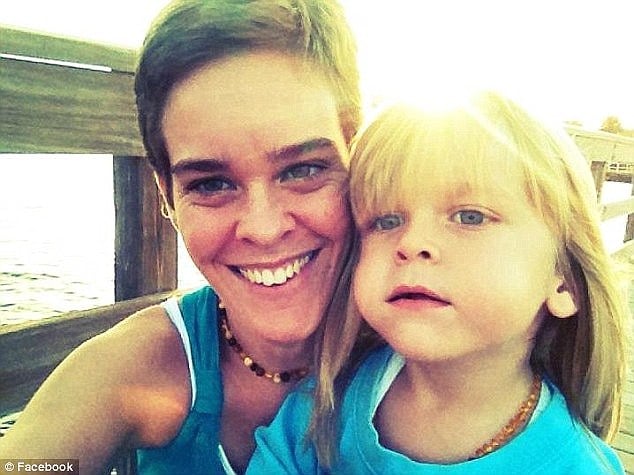 According to multiple reports, the mommy blogger showed little emotion as the guilty verdict was announced, but her attorney later said his client was shocked by the outcome of the trial and planned to appeal the conviction.  
During court proceedings, several doctors testified that there was no medical explanation for the spike in Garnett's sodium levels that led to his death.
But defense lawyer Stephen Riebling said there was no 'direct evidence' of a crime.
In turn the lawyer would tell the hospital video was edited to eliminate tender scenes between mother and son, including one where Spears puts two pairs of socks on Garnett.
'If she's planning on killing him, why does she care whether his feet are cold?' he asked the jury.
He also said the hospital was negligent and dehydrated the boy — an assertion Murphy called 'just ridiculous.'
The evidence included two feeding bags found in Spears' apartment that were heavily tainted with salt, including one that Spears asked a friend to hide. One bag had the equivalent of 69 McDonald's salt packets in it, a forensic toxicologist testified.
Also in evidence were many of Spears' postings on Facebook, Twitter, MySpace and a blog and her online research into the dangers of sodium in children.
Friends of Lacey Spears would described her behavior at her son's death bed as 'weird' and not befitting a grieving mother.
Told one unnamed friend: 'She was more concerned about what everyone else was saying, or what investigators were asking people, or what people were saying on Facebook, than putting all that aside and taking care of her child.'
Others in turn said they were disturbed to see the 27-year-old snapping pictures of her desperately ill son to post on Facebook.
Following her son's death, further disturbing details emerged regarding Spears' behavior.
The court heard how the mother concocted a bizarre fantasy world for herself, inventing a hero cop fiancé who died in a car crash and telling everyone her friend's little boy was her own child, it has been claimed.
On her blog, she even wrote of the heartbreaking moment Garnett asked her where his dead daddy was. But her 'soulmate' Blake never really existed. A man called Chris Hill has revealed he is the boy's real dad.
He said the pair had a brief affair around six years ago, but after initially admitting she was carrying the man's child, Spears changed her story and completely shut him out of her life, before leaving town and never coming back.
Tellingly the prosecution declined to offer the court the view that the mommy blogger most likely suffered from Munchausen by proxy, a rare disorder that involves a parent faking a child's illness for attention, sometimes even poisoning the child to make the story more convincing, saying there was enough evidence to make the case without it.
The Florida Department of Children and Families revealed last April that they've had a file on Spears since 2011, when an anonymous call voicing concerns about her parenting was made to their abuse hotline.
And prior to that, in 2009 while the family lived in Alabama, Garnett suffered severe seizures and had to be flown by helicopter to a Decatur hospital and resuscitated.
Whilst the case concentrated on the awry gone very wrong world of the defendant, it perhaps should not go without mentioning that on some level the hospital and maybe the readers (unwittingly) abetted the woman's actions.
After all why hadn't medical clinics been able to note that the child's sodium levels were off, how is that the mother kept getting away with pushing the trigger, and what does that suggest about the medical system that even the system that is suppose to keep a check on the sick is indifferent to the sick and dares not investigate what ought to be open for discussion.
Perhaps even more disturbing how is it that so many readers came to tune in on the child's illness, did it not ever occur to readers that on some level they were giving this woman ammunition to make up her next story, the next high, that perhaps they needed to step back and ask what it was what they were actually reading and participating in….?