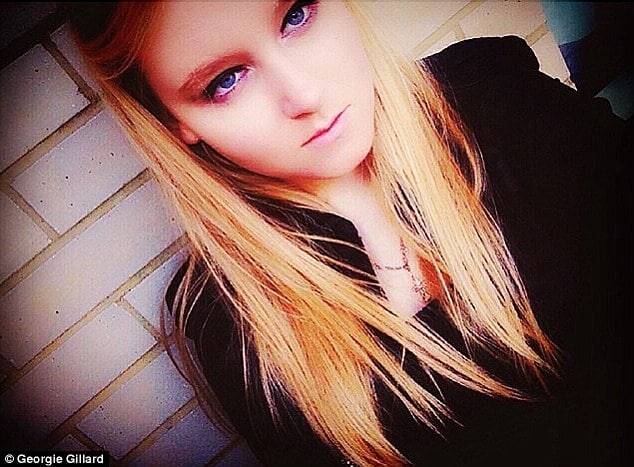 An inquest has ruled that Anastasia Tutik, 19 and Miguel Ramos, 18 a fellow international student fell to their deaths this past summer as a result of having been drunk.
A post-mortem examination would reveal Miguel Ramos had 393 micrograms of alcohol in his blood whilst Anastasia Tutik had 85. By comparison, the British drink drive limit is 80 micrograms.
The inquest would further rule that there was no evidence of foul play or any third party involvement.  
Anastasia Tutik, Russian teen socialite falls to her death whilst having sex from sixth floor balcony
At the time, both Tutik a well to do socialite from Russia and her casual hook up that evening, Ramos, the son of a prominent Mexican politician had met during the evening's festivities before turning to make out on a 6th floor balcony and plummeting 'locked' 60 feet below to their deaths.
The inquest at Southwark Crown Court heard the pair had both been drinking together on June 10 at a friend's party at an apartment overlooking River Thames and Canary Wharf.
Having become become friendly, the pair had gone outside to 'kiss and cuddle', before falling told party host Alfonso Garza.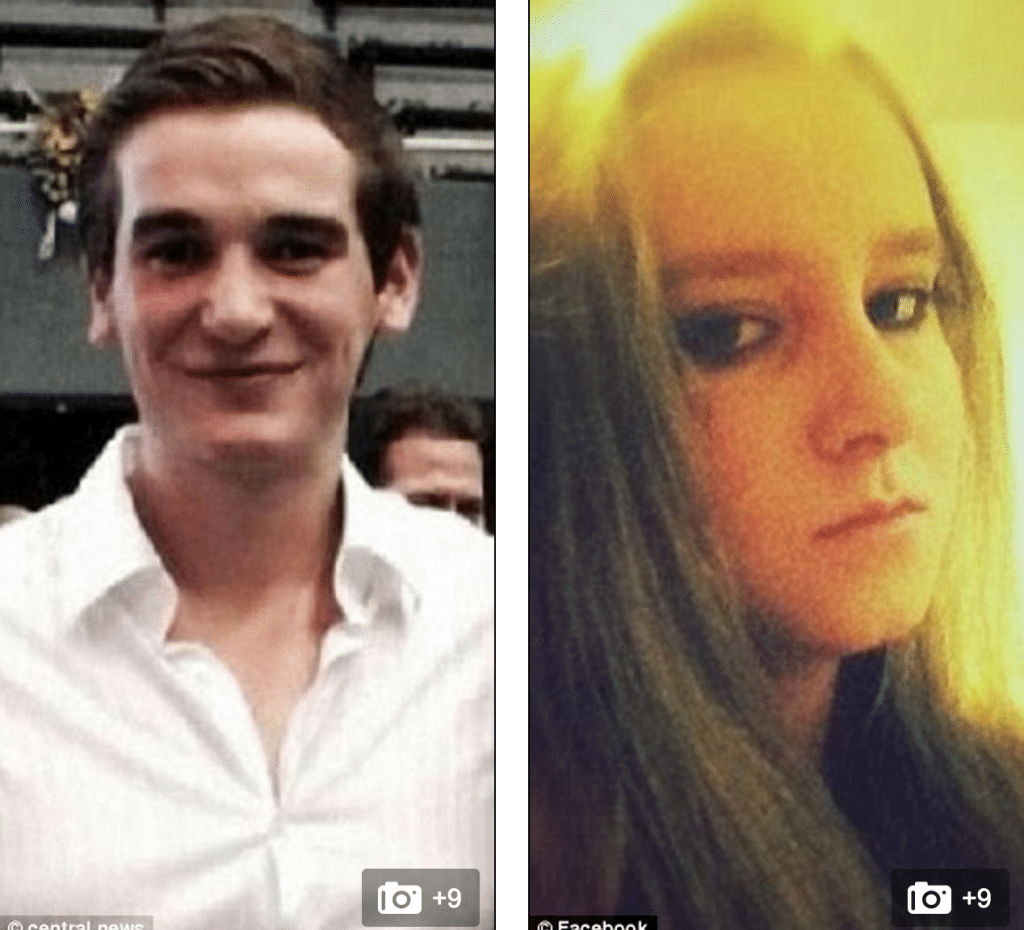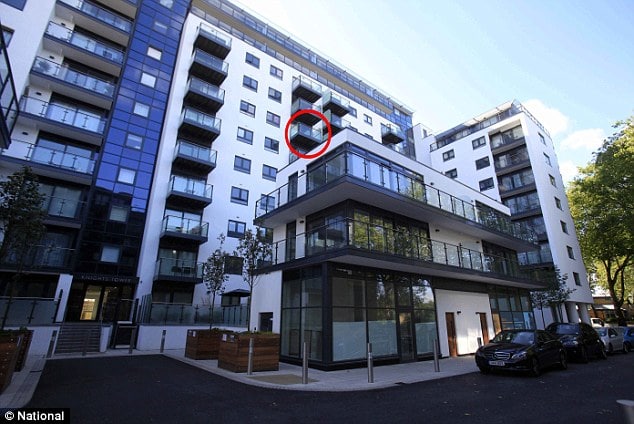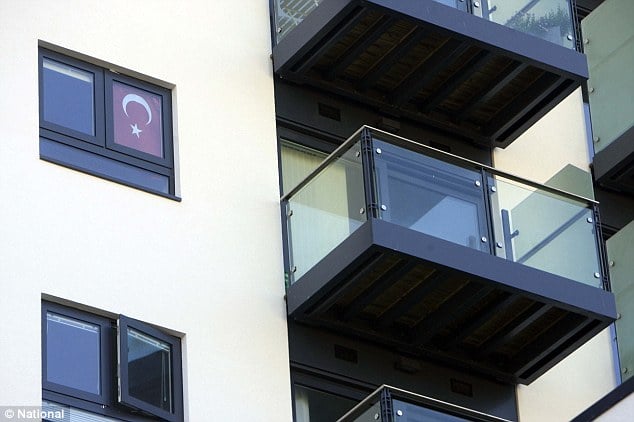 Mr Garza, also a student from Mexico,told the inquest: 'He liked her and she liked him so they went onto the balcony to make out – to kiss and cuddle. They were alone on the balcony.
'We went out and a friend shouted "they're not here". I couldn't believe it I walked over and saw them over the edge and he shouted "they've jumped".
'I looked and could see them lying there, neither was moving and there was a lot of blood coming from Miguel's head. Anastasia was lying either on top of him or to the side. I was in complete shock.'
The incident happened only a few months after Tutik had arrived in Britain from Russia in September last year who at the time was studying for her A-levels at Bellerbys College, a £24,000 ($37K USD) a year international school in Greenwich, south east London.
Miguel Ramos, from Monterrey, Mexico, had been taking an English summer course at nearby Embassy College and had only been in the UK for a few weeks.
Despite emergency services being called to Knights Tower, just after midnight but the couple were pronounced dead at the scene.
Neighbor Blessing Adedoyin watched in horror while holding her young daughter as the pair fell to their deaths.
Told neighbor, Blessing Adedoyin who witnessed the pair fall: 'Initially when I looked over the girl was sat on the ledge of the balcony.
'She was sat and the man was in between her legs, which were open… She had her arms around his head and he was feeling her legs.
'Nobody would ever sit on the ledge, it's dangerous, and I was surprised that they were.
'Looking at them, the guy especially looked drunk because he was moving around and touching her, rubbing her legs. and I just thought "this guy's drunk".
'Nobody who was sober would do that and the way he was touching her was quite uncoordinated.
'They were there for a couple of minutes then two friends came out and they got down. I thought their friends had called them back in because what they were doing was dangerous.
'But a couple of minutes later, I looked over again and they had come back out onto the balcony in the same position. She had her arms around his head.
'I thought "oh my gosh they've gone out again". I didn't know what to do. I thought if I told them to get off the noise would startle them.'
Adding of the moment the pair fell: 'It just happened so quickly,' she said. 'I was holding my daughter and Samson got up to get something from the fridge and I remember him saying "one of these days someone is going to fall from one of these balconies". 
'I just saw the guy's legs tipping over and they both went down at the same time.
'He didn't look very balanced or coordinated and they were locked together when they fell.
'I saw them go over and just gasped.'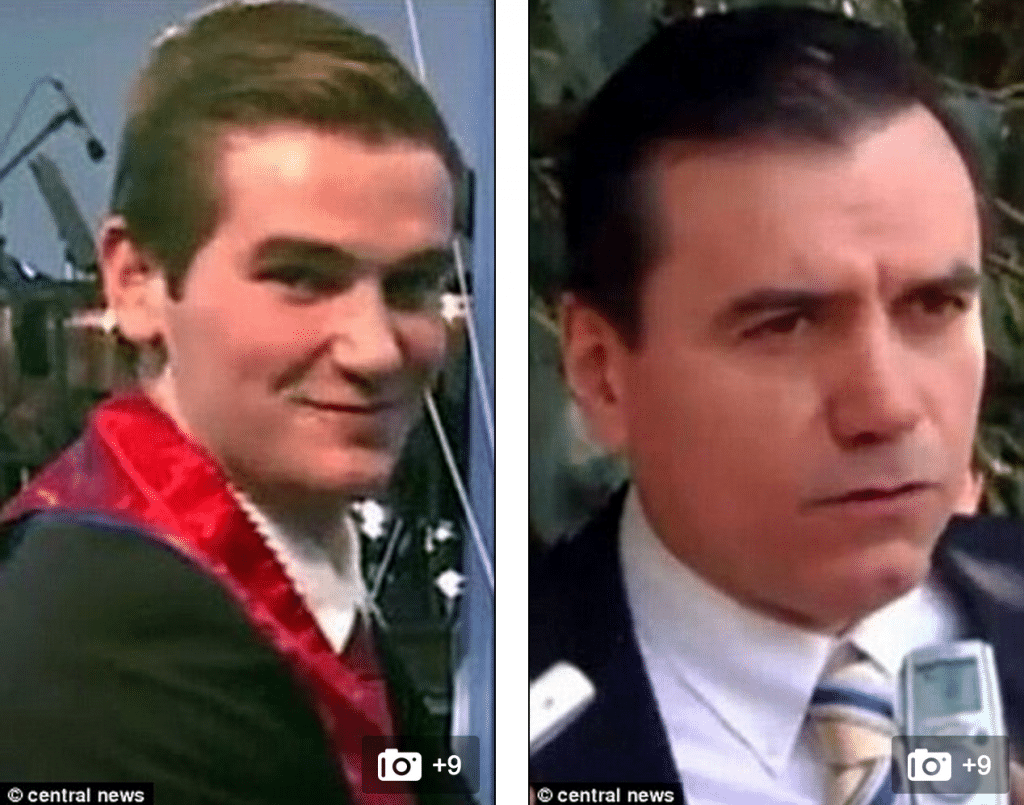 Told Investigating officer DI Charmaine Laurencin during the inquest: 'Alcohol played a significant part in this incident. I think had neither party consumed so much alcohol potentially they would not have sat on that balcony.
'Because the evidence is they were entwined, she had her arms around his neck and once you lose centre of gravity you are going to topple off.'
Offered coroner Dr Andrew Harris during the hearing: 'There is nothing from any witness statement that indicates they intended to take their lives. They were happy students celebrating the end of term and about to go home.
'They did not know each other well and it does not seem likely that any speculation as to them ending their lives could hold any water at all and I discount that.
'They were at a party, were engaging in intimacy on a balcony when they accidentally fell to the ground. Both had been drinking and were intoxicated when they made the decision to sit on the railing.
'It was a tragic accident.'
Since the incident questions have been asked as to the general merriment of parties and alcohol in previous fetes and whether the group which often congregated had a disposition towards over indulging in extreme social graces…?