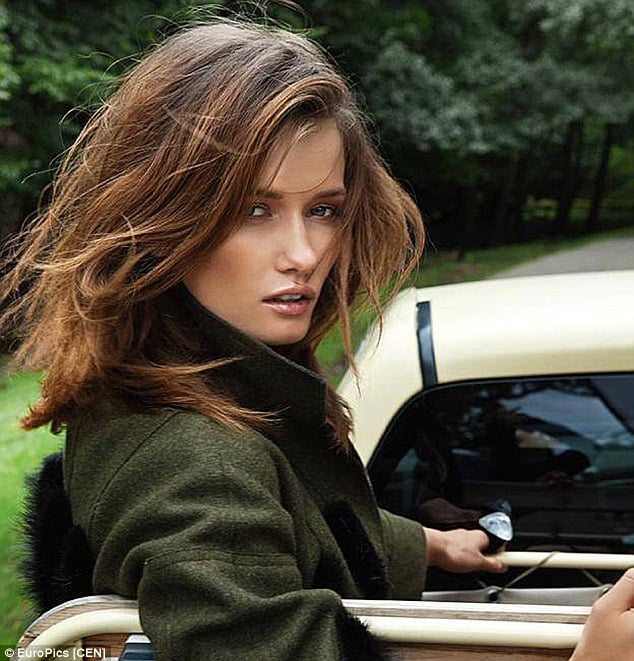 Katerina Netolicka a Czech supermodel has been found dead in her bath. Also found dead near the 26 year old woman's body were her two pet dogs. 
The model is best known for having worked for Prada, L'Oreal as well as H & M. She has also appeared on the covers of several international fashion magazines.
The Czech supermodel reports the UK's dailymail would be found slumped in her bath at the home she shared with ice-hockey player boyfriend Jakub Petruzalek, 29, in Litvinov, in the north-west of the Czech Republic.
Petruzalek – who has been in a relationship with the model for five years – was at the time in Russia where he plays ice hockey club for local club, Avtomobilist Yekaterinburg.
Netolicka's body would come to be found by her brother after he became worried when his sister did not answer his phone calls.
After going to the apartment and failing to get an answer when he knocked, he broke the door down and found his sister and her two pet dogs also dead.
The model, who began her career ten years ago, was also known for kick-boxing after winning the Czech Championships last month.
Since the top model's death questions have been raised as to how she actually came to die with friends having told that Katerina Netolicka was prone to depression and had a history of self-harm.
A fellow model who lived with her in New York seven years ago who did not want to be named told local media: 'Sometimes she acted like two totally different people lived inside her.
'One minute she was very happy, almost ecstatic. Then sometimes she was depressed and used to self-harm.'
Countered another friend, Adrian Smrcka: 'I really don't know what could have happened.
'Maybe she got a spasm after kickbox training, or maybe it was a stroke.
'I know she had stopped self-harming and was very happy with her boyfriend.' 
Others have wondered if the supermodel could have drowned in the bathtub whilst friends have excluded the possibility the cause of death may have been provoked  by the use of any substances that she could take because of the success in kickboxing.
Since the model's death, friends have taken to Netolicka's Facebook fan page to pay tribute after a post appeared on her timeline saying: 'I'm sorry to let you know this terrible news. Kate has left this world… our thoughts and prayers are with your family and friends.'
Wrote one facebook user, Natalia Pribylncova: 'I can't believe that!'
Posted John Moustos: 'R.I.P Angel Kate. I will really miss you my love.' 
Whilst Katka Bundova wrote: 'Sleep sweetly Angel :(.'
Police spokeswoman Lumila Svetlakova has since told the cause of death is unknown but an autopsy has been requested.
Reiterating: 'The body of young woman was found in Litvinov's district of Hamr.
'The cause of death is at this moment unknown and we have requested an autopsy.'   
It has since been revealed that Netolicka and Petruzalek had been planning a wedding according to Czech media outlet iSport.cz. prior to Netolicka's sudden demise.
The model had only come to celebrate her 26th birthday ten days ago…