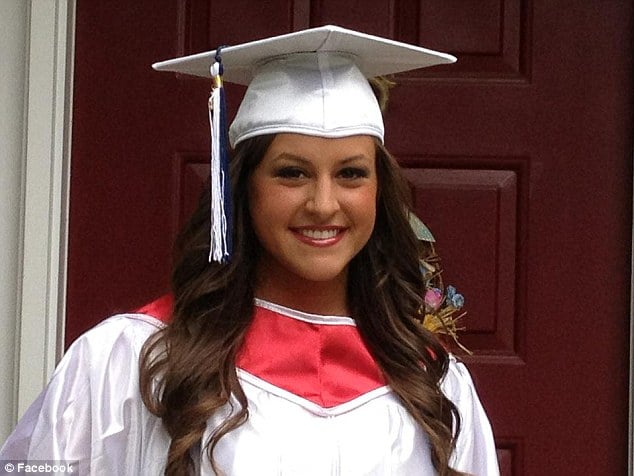 Disconcert has been caused with this week's ruling that divorced Cherry Hills, New Jersey parents, Maura McGarvey and Michael Ricci be required to pay for estranged daughter, Caitlyn Ricci's $16 000 college education tuition. This despite assertions that the 21 year old daughter initiating estrangement.
Since the ruling which would have required the parents to make the payment by midnight Thursday the parents have told that they have no intention of handing over any money to their daughter and are in fact planning to appeal.
But it gets better.
The daughter's efforts to get her parents to pay up comes courtesy of a lawsuit that is being funded by Caitly's paternal grandparents.
According to the daughter's mother, Maura McGarvey whom she described as a  'rebellious teen,' Caitlyn left the family home two years ago, during which time neither parent has seen or heard from the daughter except through lawyers.
The daughter is said to have left after allegedly been thrown out by the mother, although that assertion has yet to necessarily be validated either. 
According to philly, Caitlin's parents had tried to push chores, summer classes, and a curfew on their daughter after discovering she was drinking, before the daughter left.
From there Caitlyn Ricci moved in with her paternal grandparents who are now paying her legal bills in order to force their son Michael Ricci and former daughter in law to come up with their granddaughter's tuition bill at Philadelphia's Temple University.
In her defense, Caitlyn's mother has told that she had tried to reach out to Caitlyn, sending her letters along with writing her poems only to never hear back.
This spring the parents sought to file for emancipation from their daughter but were soon met with papers from Caitlyn's attorneys.
Caitlyn parents also claim their daughter purchased a car when she left the family home and subsequently demanded the money through her lawyers.  
Reacting to the ruling, Caitlyn's parents have responded by telling that their daughter 'is just trying to get money out of them,' however her grandparents insist they should pay up.
Angela Ricci, Caitlyn's maternal grandmother, told 6 ABC's Action News: 'They just don't want to pay because they have to pay by the middle of the week. The balance they owe. This has been going on for two years.'
Her grandfather, who declined to divulge the reasons behind the fractious relationship, meanwhile has taken a more staunch view, telling that in the event the parents don't pay up they should go to jail.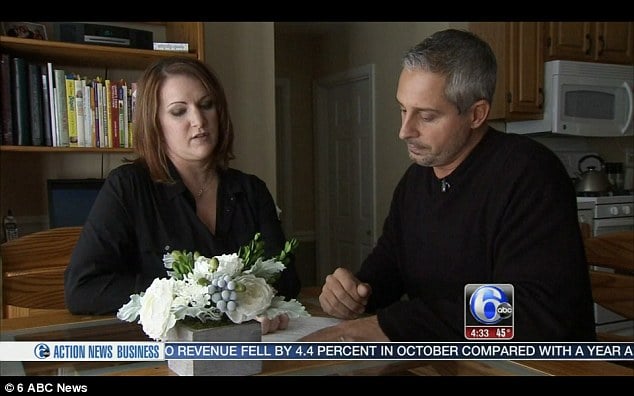 Ricci's parents' marriage is said to have only lasted two-and-a-half years after they fell in love as youngsters. But they decided to come to an arrangement in a bid to give their daughter the best life they could hope for.
Yet with this week's ruling, that nurturing feeling has been sorely tested, with the mother telling: 'What child does this? It's insane.
'From the time Caitlyn was a teenager she was a challenging child, but I think all teenagers are.' 
Reiterated the father: 'She comes from two loving families and she was given what she wanted when she was growing up.'
And remarking about his parents funding a lawsuit against him he told: 'I have zero respect for my parents for what they've done and how they've handled the situation.'
The Camden County, New Jersey court ruling comes in observation of a previous precedent which states that all divorced parents are required to contribute to their child's education, irrespective of their age.
Offered Caitlyn Ricci's attorney, Andrew Rochester: 'Caitlyn really is a good girl. She is the nicest, sweetest girl. All she wants is to go to college.'
Tellingly he would add that the nicest thing the parents said about their daughter was that she was a 'spoiled brat'.
Interestingly Caitlyn's would recently go on to twitter to post the following: 'I am changed and now im [sic] stronger.'